The biopic 'Heneral Luna' has been selected as the Philippines' official entry to the Oscars.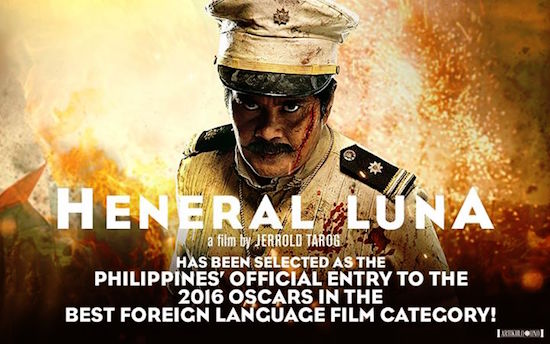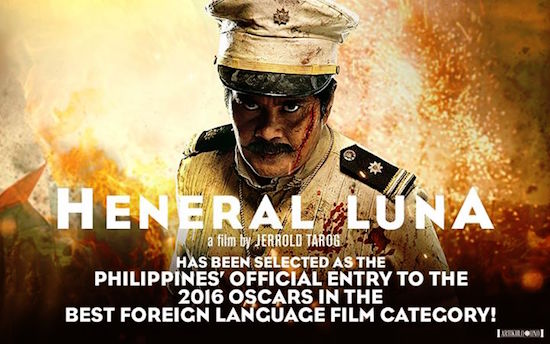 The movie will compete against 80 other films in the Oscars Foreign Language Film category, according to the announcement of nominees from the Academy of Motion Picture Arts and Sciences.
The film explores the person, career and death of General Antonio Luna whose heroic exploits during the Philippine war against America became legendary. It has been receiving rave reviews since its release in September, and achieved Philippine cinema "hit" status grossing over P200 million.
Directed by Jerrold Tarog and produced by the local studio Artikulo Uno, 'Heneral Luna' will have a theatrical run in the United States in October and November, 2015.
The Philippines has not yet won an Oscar in the Foreign Language Category or any other Oscars category in the history of the Academy Awards.
The 88th Academy Awards nominees will be announced live on January 14, 2016 at the Samuel Goldwyn Theater in Beverly Hills while the Oscars Awards night with be held at the Dolby Theatre in Hollywood on February 28, 2016.
The Oscars presentation will be televised live to more than 225 countries and territories worldwide.
Facebook Comments