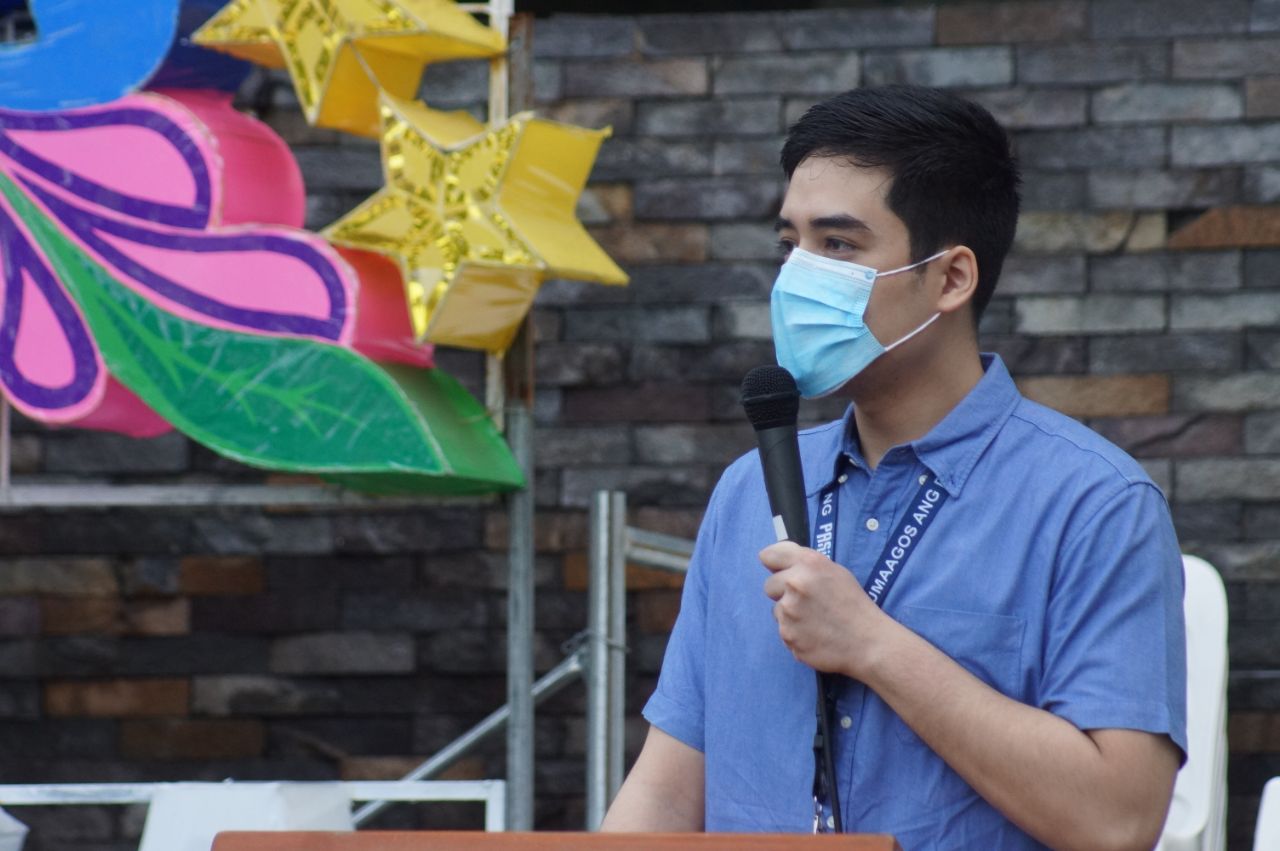 Filipino leader Mayor Victor "Vico" Sotto of Pasig has been named an AntiCorruption Champion by the United States government.
In the U.S. list "Recognizing Anticorruption Champions Around the World" released on February 23, 2021, Acting Assistant Secretary James A. Walsh of the Bureau of International Narcotics and Law Enforcement Affairs at the U.S. Department of State, included the young city mayor among the 12 leaders from around the world that the new Joe Biden administration considers as anti-corruption leaders and innovators.
The International Anticorruption Champions Award citation went:
"Victor Sotto is a standard-bearer for a new generation of Philippine politicians who prioritize anti-corruption and transparency initiatives in their election campaigns and in office.
"In 2019, Sotto, then a 29-year-old city councilor, defeated an incumbent mayor whose family had ruled the city for 27 years. Sotto's prior work on the city council resulted in the freedom of information legislation that allowed city residents to request documents without having to provide a justification – the first such law in the Metro Manila area. Sotto has sought to solidify his reputation as a fresh voice with a new, more transparent approach to governance.
"He pledged to avoid any kickbacks in the awarding of city contracts, established a 24/7 public information and complaints hotline, formally involved civil society organizations in the city's budgeting and policymaking, and mandated that the value of all city government contracts be reduced by at least 10 percent – a measure intended to reduce bribery in the contract awarding process.
Congratulations to Victor Sotto from The Phillippines on being selected as an Anticorruption Champion! @USEmbassyPH

Read more at https://t.co/0sWpYVsLbF pic.twitter.com/3rC1mzKFv0

— US Dept of State INL (@StateINL) February 23, 2021
Vico Sotto went on Twitter to acknowledge the anticorruption award.
"Thank you to the U.S. Department of State for this recognition. But more than the recognition, I hope this helps raise awareness. If we want better long-term governance, we need to fight corruption. We have to denormalize it, get it out of our culture," tweeted Sotto.
Thank you to the U.S. Department of State for this recognition.

But more than the recognition, I hope this helps raise awareness.

If we want better long-term governance, we need to fight corruption. We have to denormalize it, get it out of our culture. https://t.co/aeMUz3VFKd

— Vico Sotto (@VicoSotto) February 24, 2021
"Secretary of State Antony J. Blinken launched the International Anticorruption Champions Award to recognize individuals who have demonstrated leadership, courage, and impact in preventing, exposing, and combating corruption. This award advances our support of anti-corruption leaders and innovators. We hope you will join us in celebrating these champions of anti-corruption, and in recognizing all those who fight for accountability, transparency, the rule of law, and press freedom," stated Walsh.
The report went on to cite how corruption is an international problem that requires an international solution. According to a 2018 United Nations study, $1 trillion is paid in bribes every year, while an estimated $2.6 trillion are stolen annually through corruption. This is an amount equivalent to more than five percent of the global gross domestic product (GDP). In developing countries, funds lost to corruption are estimated at 10 times the amount of official development assistance.
"The State Department continues to stand by citizens around the world calling for transparent, accountable governments. We proudly recognize these international champions of anticorruption and all those who have taken a stand against corruption," Walsh added.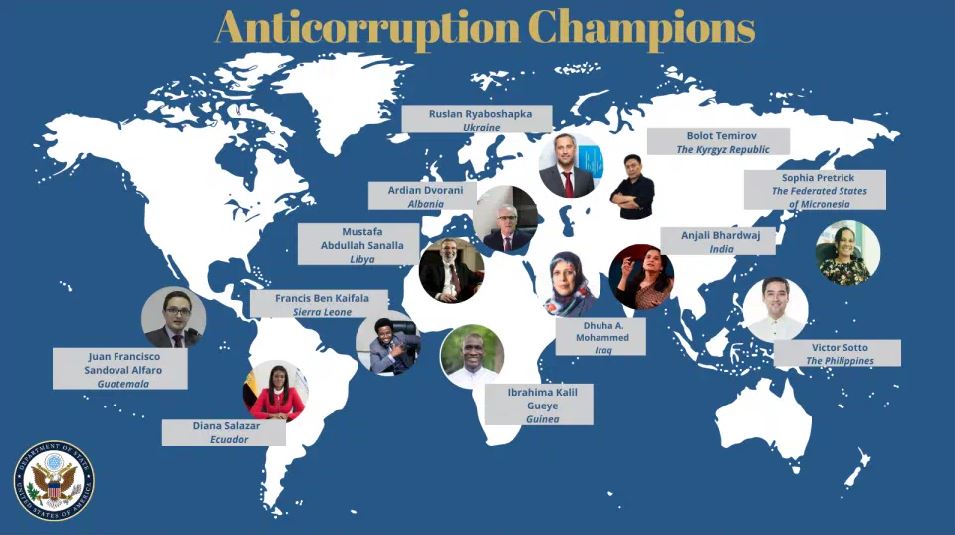 The United States government was a crucial figure in the execution of the Philippines' People Power EDSA Revolution in 1986 that challenged corruption issues in the government, among other concerns. The young Sotto's celebrity uncle now Senator Tito Sotto penned the EDSA anthem, "Magkaisa", sung by Virna Lisa.
The Biden government appointed three Americans of Filipino descent, Gloria Steele, Camille Calimlim Touton, and Veronica Valdez, who are now serving as the acting heads of federal and development agencies.
Mayor Vico Sotto has also been praised for his timely and innovative solutions to the coronavirus pandemic, including the setting up of the Pasig health operations center, giving out cash aid to residents not covered by national aid, sending out a mobile market to directly serve communities under quarantine, providing free rides to patients and health workers, distributing computer tablets to students, and the completion of regularization of long-term contractual employees even amid the health crisis.
SEND CONGRATULATIONS in the comments below to Filipino leader Vico Sotto for being acknowledged as an AntiCorruption Champion by the U.S. government.
Are you a Proud Filipino? Get more good news stories on Filipino Pride! Subscribe to GoodNewsPilipinas.com and our YouTube channel: Good News Pilipinas! TV
Facebook Comments