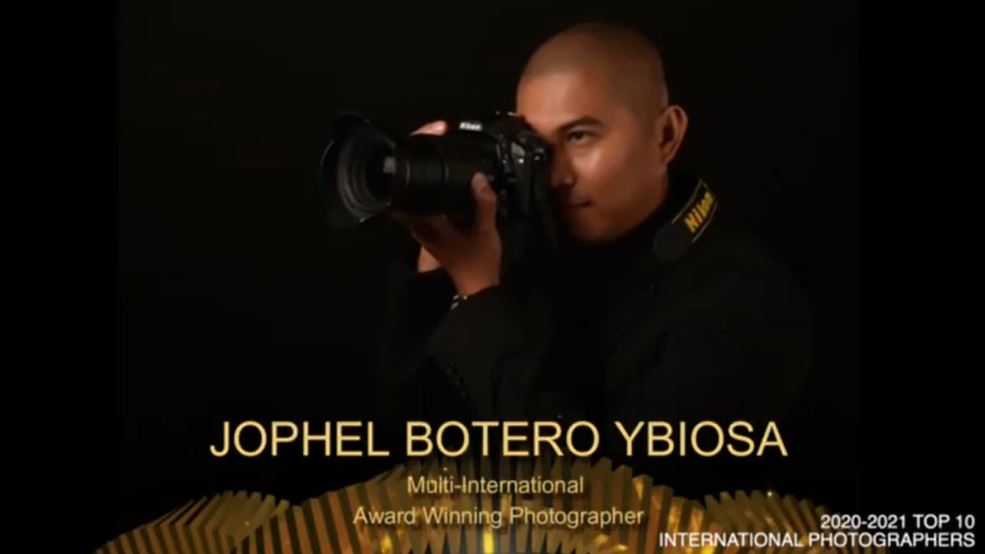 Filipino photographer Jophel Botero Ybiosa has been named among the Professional Photographers Asia Community (PPAC) Top 10 International Photographers.
This milestone recognition marks Ybiosa's first time to be included in the annual list that named 11 world-class photographers in the 2020-2021 edition.
The top 10 photographers were selected after garnering the highest excellent results in the PPAC 1st Half, PPAC 2nd Half Online International Competition 2020, and the PPAC World Stars rating examination according to the PPAC video announcement on April 15, 2021.
Jophel Ybiosa won the following recognitions in the PPAC competitions:
1st Place Winner in People and Culture
2nd Place Winner in Smartphone Landscape
Silver Award in People and Culture
Bronze Award in Smartphone Landscape
2 Bronze Awards in People and Culture
Jophel Ybiosa single-handedly harvested a total of 50 awards for the Philippines in 2020 and is the first Filipino to win Gold Awards in the BIFA and ND Awards.
WATCH this video and SEND CHEERS in the comments below to Filipino photographer Jophel Ybiosa for being named in the PPAC International Top 10!
Good News Pilipinas is celebrating its 15th Anniversary in 2021 by giving away prizes! Subscribe to our Good News Pilipinas! TV YouTube channel and enter the raffle by sending us an email to editor@goodnewspilipinas.com
Facebook Comments