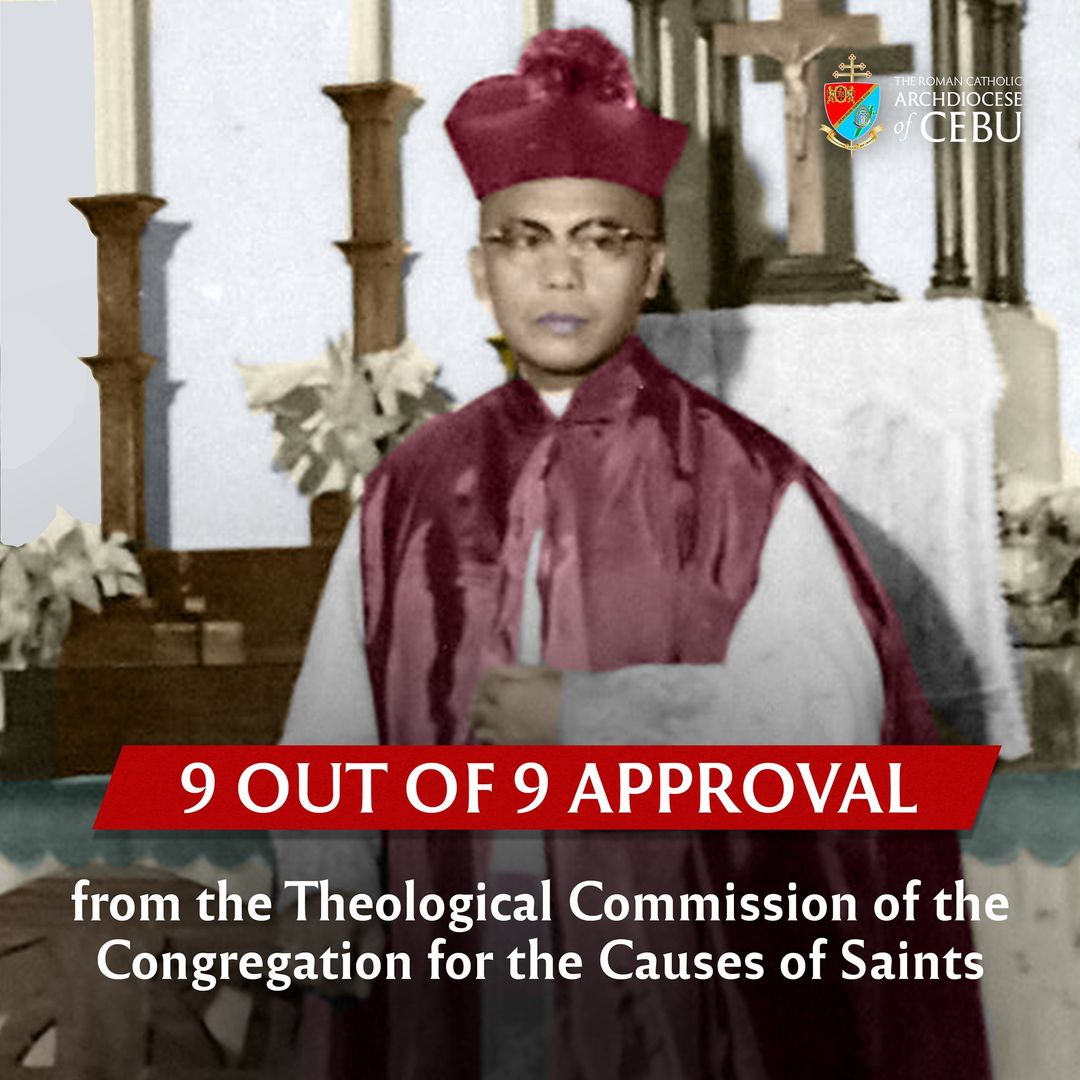 Filipino Servant of God Archbishop Teofilo Camomot of Cebu's cause for sainthood has advanced a step towards canonization that was also previously bestowed to the Philippines' San Lorenzo Ruiz and San Pedro Calungsod.
The Archdiocese of Cebu was notified that the Theological Commission of the Congregation for the Causes of Saints in the Vatican had given a unanimous affirmative vote (9 out of 9) to the Heroic Virtues of the Servant of God, Archbishop Teofilo Camomot, a requirement to be considered for the decree of Venerable.
The Cebu leadership reported on November 10, 2021, that the Cause of Beatification and Canonization of Bishop Camomot will be forwarded for further examination to the Commission of Bishops and Cardinals of the Congregation.
When the study is completed, the cause will be presented to the Pope for approval. Only then will Bishop Camomot be considered "Venerable".
Once Bishop Camomot is declared venerable, the next step for the cause is beatification to be declared as Blessed. This step requires documentation of miracles attributed to Camomot.
The final step of canonization by the Pope requires a second miracle to make it official that the person is with God, is an example of following Christ worthy of imitation by the faithful, and therefore can be offered a Mass, Divine Office, and other acts of veneration.
Archbishop Camomot's Cause for Beatification and Canonization was introduced by the Cebu archdiocese and the "nihil obstat" was issued by the Vatican on August 20, 2010.
Bishop Camomot was born March 3, 1914, was ordained a priest of the Archdiocese of Cebu, made Auxiliary Bishop of Jaro in 1955, and named Coadjutor Archbishop of Cagayan de Oro in 1958. He founded the Daughters of St. Theresa in 1960. He died in a car accident on September 27, 1988.
The Catholic Bishop Conference of the Philippines' news report describes Bishop Camomot as "respected for his simple lifestyle and love for the poor and also reputed to possess spiritual gifts of healing, reading hearts, bilocation and levitation."
The Philippines has two saints, San Lorenzo Ruiz and San Pedro Calungsod. The cause of sainthood is being carried in the Philippines for Blessed Jose Maria de Manila, Venerable Servant of God Alfredo Obviar, and Servant of God Alfredo Verzosa.
Meanwhile, Filipino Cardinal Chito Tagle was recently appointed by Pope Francis to lead the historic beatification of Pauline Marie Jaricot in France.
Good News Pilipinas is celebrating its 15th Anniversary in 2021 by giving away prizes! Subscribe to this website and  Good News Pilipinas! TV YouTube channel and enter the raffle by telling us what you like about our stories in an email to editor@goodnewspilipinas.com
Facebook Comments