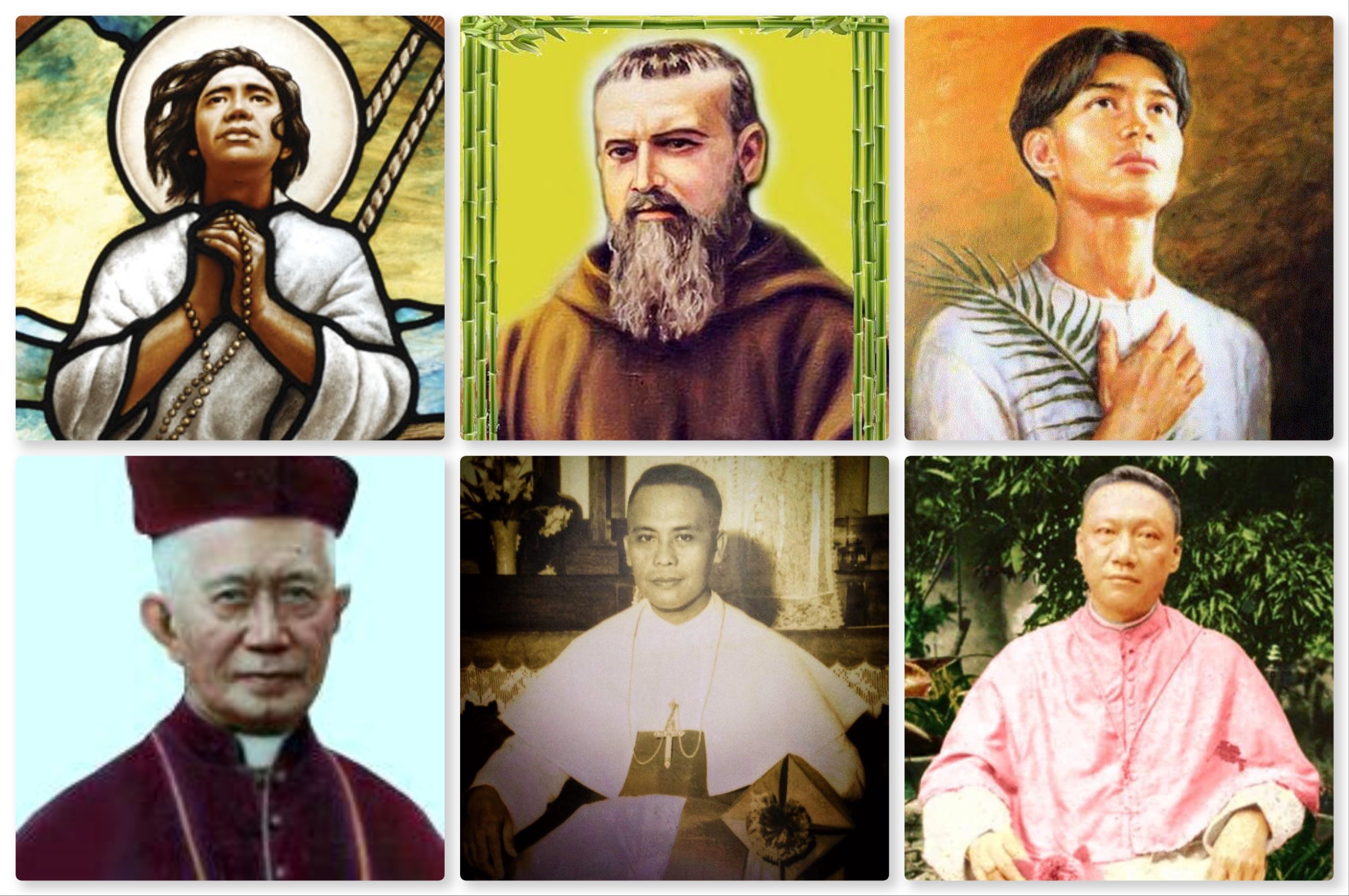 Religion is the cornerstone of faith for most Filipinos as the Philippines remains the third-largest Catholic population in the world with 80 percent of the population identifying themselves as Catholic.
Filipinos gather together in churches where priests preach the Word of God, choirs sing with devotion, and the church itself is adorned with images and mosaics of angels and various saints – a scene held together by a crucified Jesus Christ in the middle of the altar.
Holy Week in the Philippines comes with various traditions, rituals, and practices done by the devotees to commemorate the passion and resurrection of Jesus Christ with a vast number trooping to churches for the Visita Iglesia.
The Vatican lists the path to Sainthood as a 4-step process:
Begins with being called a Servant of God with the initialization of a Cause for Beatification and Canonization.
Once the person's Heroic Virtues have been recognized by the Pope, the person becomes a Venerable Servant of God.
The Venerable Servant of God is declared Blessed in the beatification rite conducted on the authority of the Supreme Pontiff. Blesseds may receive public veneration at the local or regional level, usually restricted to those dioceses or religious institutes closely associated with the person's life.
By the Rite of Canonization the Supreme Pontiff elevates a person to the universal veneration of the Church. By canonization the Pope does not make the person a saint. Rather, he declares that the person is with God and is an example of following Christ worthy of imitation by the faithful. A Mass, Divine Office and other acts of veneration, may now be offered throughout the universal Church.
As the prayerful reflects upon the path to sainthood this Holy Week, Good News Pilipinas presents this guide about the Filipino Saints, Blesseds, and Servants of God: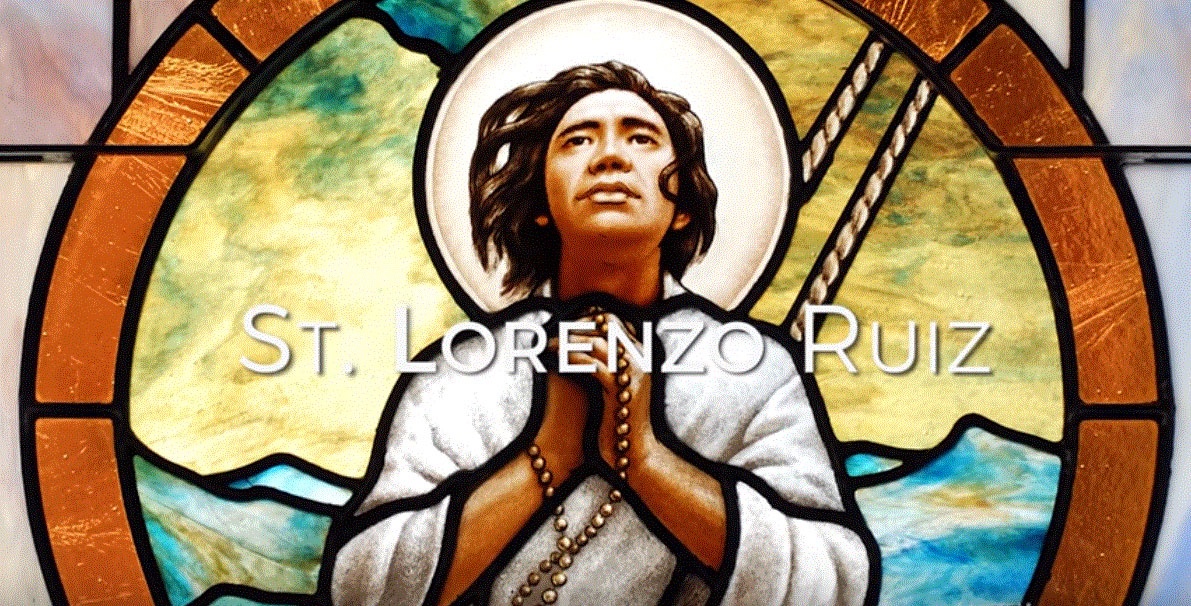 Saint Lorenzo Ruiz is the first native-born Saint and Protomartyr of the Philippines. He was born around 1600 in an in Binondo, Manila. His father is Chinese, his mother is a Filipina, and both were Catholics. He served happily in his parish church as an altar boy and a calligrapher. As a young man, Lorenzo joined the Dominican Confraternity of the Most Holy Rosary. Later, he married Rosario and they had two sons and a daughter.
In 1636, Ruiz's relatively peaceful life was interrupted abruptly when he was falsely accused of killing a Spaniard. His ecclesiastical superiors were convinced of his innocence; however, they feared an unjust prosecution and so they convinced him to join a missionary expedition. But by the time he arrived in Japan The Tokugawa Shogunate was persecuting Christians. Lorenzo Ruiz and his companions were taken into custody in Nishizaka Hill, on September 27, 1637. They endured many and various cruel methods of torture.
Lorenzo Ruiz told the court that he was a Christian, and must die for God, and wοuld give his life for him a thousand times.
Kahit maging sanglibo man
Ang buhay n'yaring katawan
Pawa kong ipapapatay,
Kung inyong pagpipilitang
Si Kristo'y aking talikdan.
(Had I many thousands of lives I would offer them all for him. Never shall I apostatize. You may kill me if that is what you want. To die for God—such is my will.)
Despite his suffering, Ruiz refused to renounce Christianity and so they slit his temples and hanged him upside-down into a well where he had died. His body was cremated, and the ashes were thrown into the sea.
Three hundred fifty years after his death, Lorenzo Ruiz is beatified by Pope John Paul II during his 1981 papal visit in the Philippines. It was the first beatification ceremony to be held outside the Vatican.
On October 18, 1987 in Vatican City, Lorenzo Ruiz was canonized by the same pope, making him the first Filipino saint.
Ruiz is regarded as a patron saint of the Philippines, Filipino youth, overseas workers, and altar servants.
The Liturgical Feast of Saint Lorenzo Ruiz and Companions is September 28.
The major shrine to St. Lorenzo Ruiz is the Binondo Church in Manila. The Minor Basilica of Saint Lorenzo Ruiz also known as Our Lady of the Most Holy Rosary Parish is in front of Plaza San Lorenzo Ruiz. This church was founded by Dominican priests in 1596 to serve their Chinese converts to Christianity.
With reports from Aurora Quadra Balibay and Aleeyah Jowen Peñafiel
If you have a Filipino Pride story to share or you want us to cover, tag us on social media with #GoodNewsPilipinas
Like, Follow, Subscribe to GoodNewsPilipinas.com Facebook, Twitter, Instagram, Good News Pilipinas! TV on YouTube, new story notifications and e-mail newsletters for updates on more Filipino Pride stories.
Facebook Comments