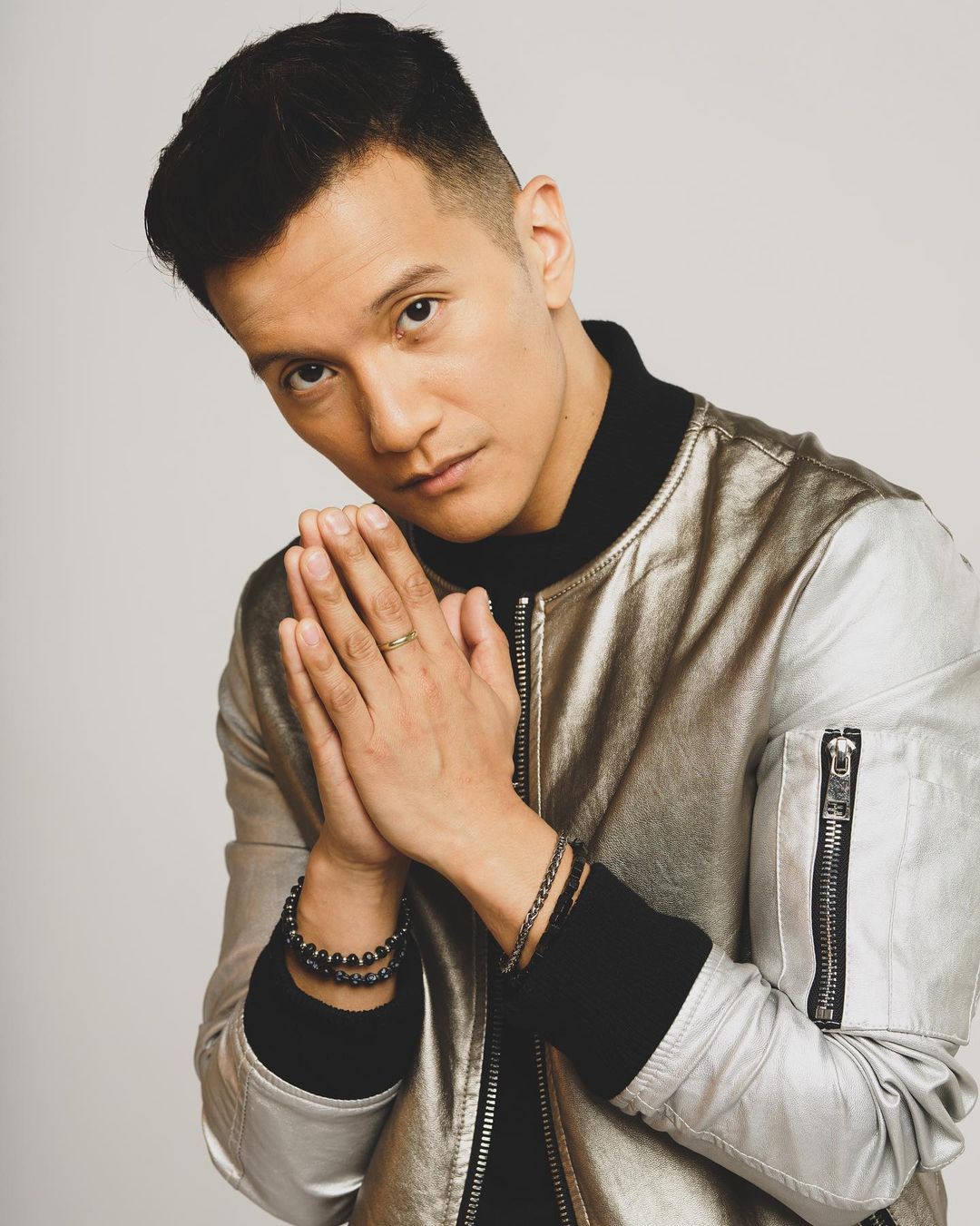 Filipino singer Vincent Bueno will represent Asian-Austrians in this year's Eurovision Song contest to be held this May in Rotterdam, Netherlands.
Bueno, the son of migrant Filipino parents, joins the prestigious singing competition with the song, "Amen".
Bueno describes the song: "At first glance it's about a dramatic relationship story, but for me it's primarily about this inner struggle with your own strengths and weaknesses, that everyone knows, which leads to a bright future." The powerful single "Amen" is about the end of a relationship and also alludes to the singer's own struggles which he eventually overcame.
The full-blooded Filipino representative of Austria will be up against international performers from 39 countries participating in Eurovision 2021.
Born in Vienna, Vincent Bueno dedicates his Eurovision journey to fellow Asians.
On his Instagram account, Bueno shared that he is joining fellow Filipinos who are calling for a stop to anti-Asian discrimination and hate crimes that have been happening all over the world in the wake of the coronavirus pandemic.
"There is so much hate going on. Lately too much against us Asians. I am a very proud Asian representative of Austria for the @eurovision song contest and will not only sing for my country but stand up for this uprising hate against the Asian communities in the western society," Bueno wrote.
"As the only full blooded Asian contestant, I'm aware of my responsibility to speak up against injustice and ask for your guys' compassion towards what has been taking place against my own. As one having been constantly bullied in my childhood and to this very day experiencing racial injustice of various forms, my soul learned to "silently" cope with it – but – when I hear what happens to the elderly in the states or the murders that just recently happened, I must say it loud #stopasianhate #stopbullying #stopthehate #weareallhumans," Bueno added.
Vincent Bueno was originally supposed to sing "Alive" at the Eurovision 2020 contest which was canceled as a result of the COVID-19 pandemic. His new song, "Amen", is now Austria's official Eurovision entry for 2021.
The single which showcases Bueno's impressive vibrato and tenor vocal range is produced by Jonas Thander and Pele Loriano with British songwriter Ashley Hicklin.
Bueno has also shared that Dubai-based celebrated Filipino designer Michael Cinco designed a hunter green beaded coat for him which he will wear on stage for the Eurovision contest in Rotterdam.
Eurovision is an international song competition that features mainly contestants from European countries. Previous winners include the famous Swedish band ABBA in 1974 and Celine Dion, who represented Switzerland in 1988.
The Vienna-based Filipino musician first rose to fame through the Austrian talent show "Musical! The Show", where he was declared the winner. Bueno has also appeared in the Philippine variety show "ASAP" and recorded the country's tourism campaign theme song, "Piliin Mo Ang Pilipinas" with Filipino singer Angeline Quinto.
The 2021 Eurovision Song Contest will be hosted in the Dutch city of Rotterdam in Ahoy Arena. The semifinals of the event will be held from May 18 to 22, 2021.
Filipinos in Europe who have made their mark on the singing stage include Bella Santiago who won X Factor Romania 2018 and won 3rd place in the 2019 Eurovision Romania and Justine Afante, The Voice Kids 2020 grand champion in the United Kingdom.
SEND WELL WISHES in the comments below to Filipino singer Vincent Bueno who will represent Asian-Austrians in this year's Eurovision Song contest to be held this May in Rotterdam, Netherlands, and LISTEN to his song, "Amen", Austria's official Eurovision entry for 2021!
https://www.youtube.com/watch?v=1sY76L68rfs
Good News Pilipinas is celebrating its 15th Anniversary in 2021 by giving away prizes! Subscribe to our Good News Pilipinas! TV YouTube channel and enter the raffle by sending us an email to editor@goodnewspilipinas.com
Facebook Comments