U-S Congressional leaders honored Filipino World War II veterans with the Congressional Gold Medal, the highest civilian honor conferred by Congress, on Capitol Hill.
In Emancipation Hall, all four leaders presented a single medal of honor to the 260,000 Filipino and Filipino-American soldiers who served in the U.S. military from the summer of 1941 to the winter of 1946 to thank them for their service and sacrifice during the war.
Read Related Story: Pinoy WW II vets allowed to reunite with children in America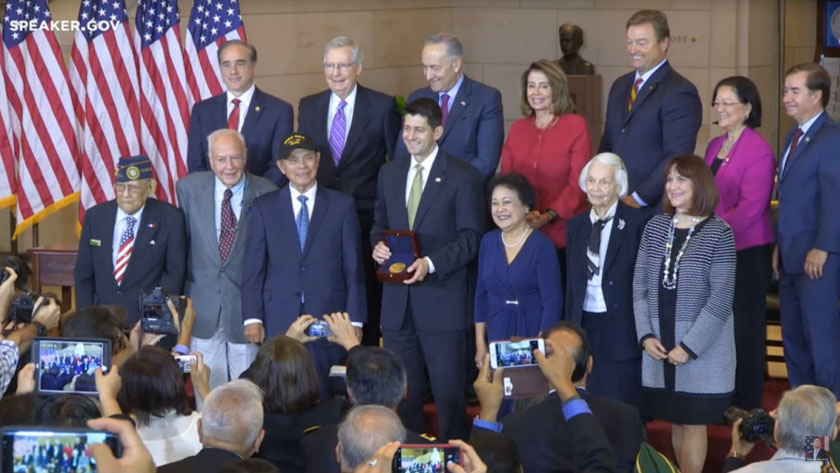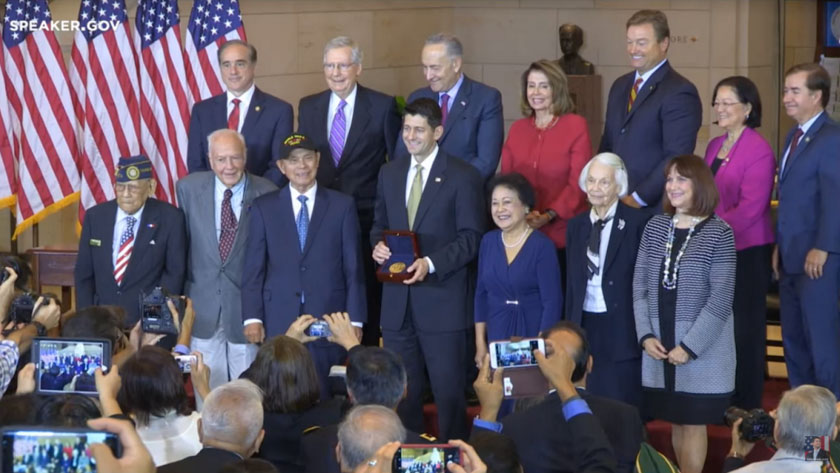 "With the gold medal we present today we are paying tribute to a selfless sacrifice, we are remembering the indomitable spirit of a Pacific people, we are preserving for generations hence this enduring reminder of valor and of honor. This powerful symbol of a nation's gratitude," said Senate Majority Leader Mitch McConnell, as he thanked the veterans.
"We are here to immortalize the legacy of these great liberators who have paved the way for generations to follow. On behalf of all of us, to the family members and the veterans, thank you, thank you, thank you for being here today," U.S. Speaker of the House Paul Ryan told the veterans and their families present during the awarding ceremony.
Six veterans, including 100-year-old Celestino Almeda, and their next of kin accepted the medal on behalf of the Filipino veterans.
"I have waited along with my Filipino and American soldiers for this moment to come," WWII veteran Almeda, said during the ceremony. "After the war, thousands of us felt underappreciated and unrecognized for fighting for our country."
Almeda continued, "To my fellow soldiers, present and many who could not be here, to our families, thank you for sharing this glorious day. As the saying goes, old soldiers never die, they just fade away!"
Read Related Story: Filipino immigrants honored by Carnegie New York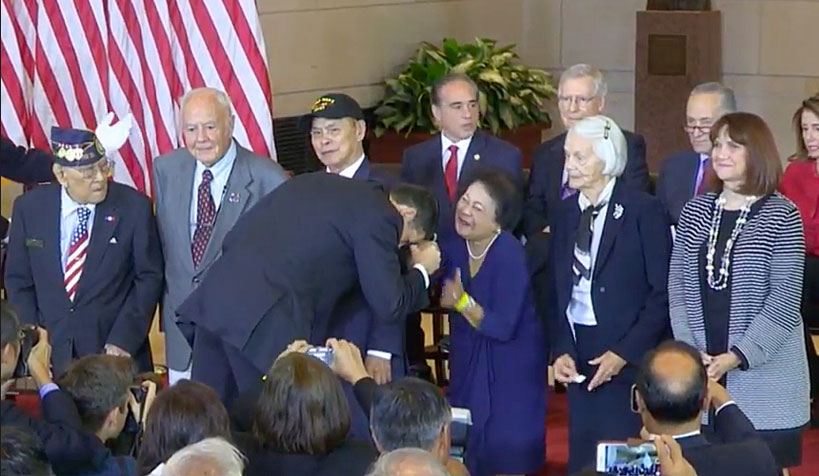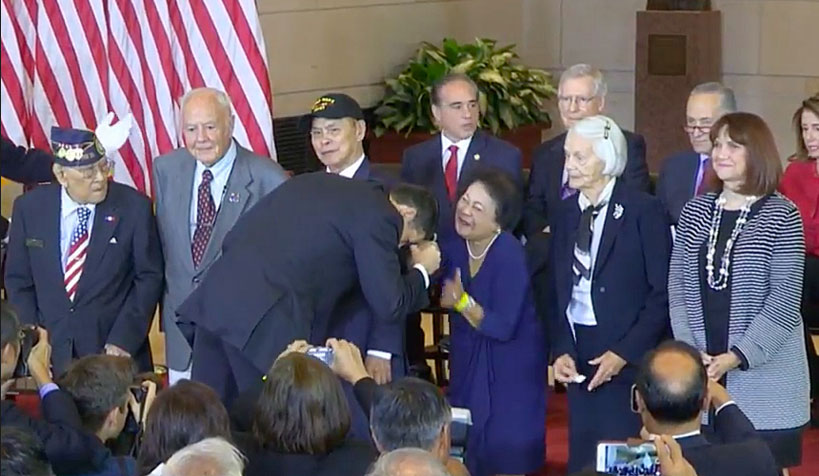 Each of the congressional leaders expressed their gratitude for the service of the Filipino troops.
House Minority Leader Nancy Pelosi said the medal recognizes the 250,000 veterans' "extraordinary heroism" and honors their "fierce devotion to freedom and their noble sacrifice."
"After far too long a delay we honor them today," said Senate Democratic Leader Chuck Schumer. "It's a mark of a confident and exceptional nation to look back on its history and say that we made an a grievous error. But we recognize it and pledge to never let it happen again."
Facebook Comments