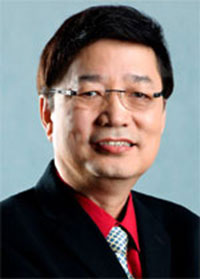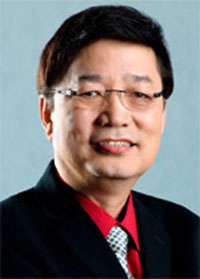 Question 1: Have you ever taken any basic business courses? Entrepreneurs may or may not have completed their studies. Yet, there are short courses available and even seminars, which may augment the perceived lack of skills resulting from aborted schooling. In the Association of Filipino Franchisers Inc. (AFFI), franchisors are given a lineup of business seminars that they might be interested in attending. Such seminars are the products of dialogue between the franchisors and AFFI board of directors.
Question 2: Have you ever sold new products or services? There is no doubt that there is a product or service or both that we intend to offer to a targeted market. As a business grows, there are people who are hired to do the selling of the product or service of both. At this point, entrepreneurs can take the backseat and just become observers. One of the people I admired and who inspired me was the founder of National Book Store, Mrs. Socorro Ramos. During my employment with a major pizza chain, my superior told us of a surplus of promotional items in the warehouse. In short, we needed to find how we could dispose of and turn into money those items. Selling them in the pizza chain's branches was the immediate answer. I thought of approaching National Book Store, however. On the day I called their head office on Rizal Avenue in Manila to seek an appointment with Mrs. Ramos, I was surprised that she was the one who answered the phone. In fact, she told me to visit the store that same day.  Reaching the bookstore, I went straight to her office. Her staff told me to go and see her at the selling area. There, I found her wearing the same uniform as the other company people and she was attending to the needs of customers.  Considering that National Bookstore was already a brand name and with a number of branches, she told me her day would not be complete if she did not have a chance to see and interact with her customers.  Next time you drop by that bookstore, don't be surprised to be entertained by her.
Question 3: Have you ever worked in customer service area? This is one area where I see the true-blooded entrepreneur. To be in the customer service area can be fun and at the same time stressful. The entrepreneurs I know take the calls and even meet with customers who complain.
They personally take action and try to win back a customer.  A review is then conducted by management to identify areas that need attention and improvement.
You are all welcome to visit my web site www.gmb.com.ph.
(Armando Bartolome is a business mentor to numerous micro entrepreneurs who are now themselves big names in the industry. This article was previously published on the author's website. For questions and more information, you may contact Armando "Butz" Bartolome by email:philfranchiseguru@gmail.com or on Twitter @philfranguru. His website is www.gmb.com.ph)
Facebook Comments