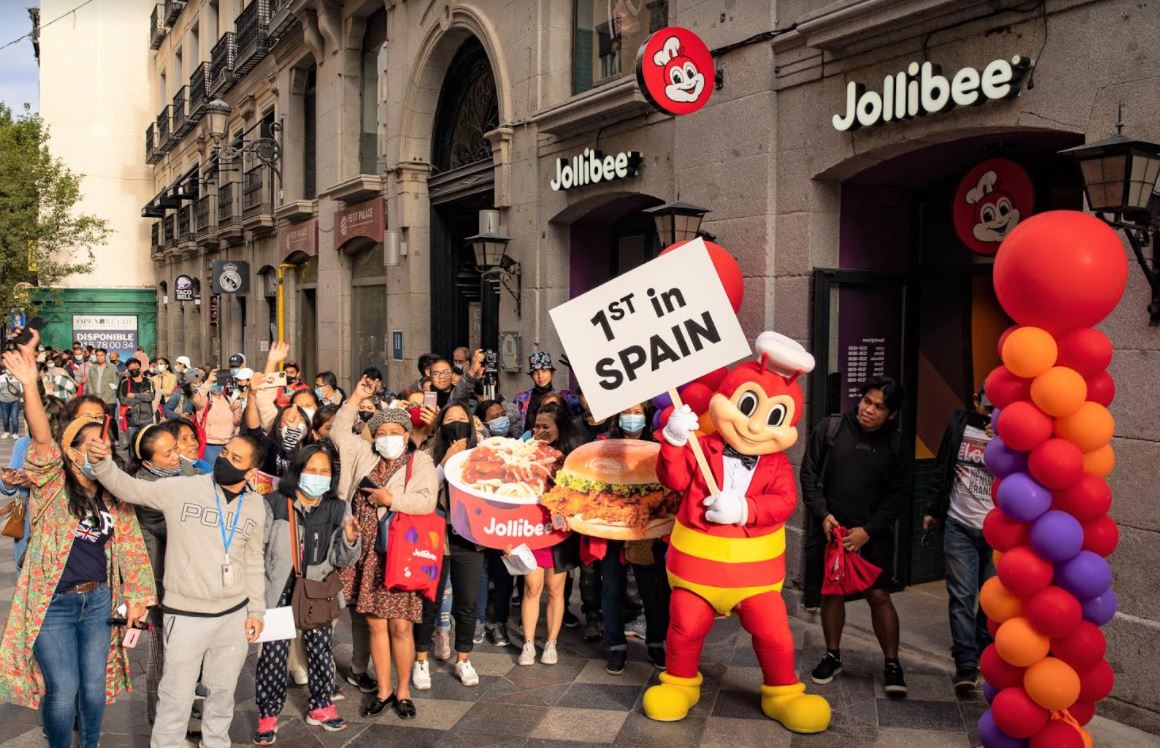 The first Jollibee in Spain has opened with thousands queuing in long lines stretching around the block at Puerta del Sol, Calle Arenal in Madrid.
Thousands of customers patiently queued for a taste of Jollibee's world-famous Chickenjoy, with the line starting as early as 10 pm the day before the homegrown Filipino restaurant opened on September 23, 2021.
The Madrid store opening is one of Jollibee's biggest openings in Europe where the restaurant chain intends to expand to 50 stores within the next five years. Jollibee already has stores in Rome near Vatican City and West End London.
Jollibee Madrid is the brand's largest restaurant in Europe, with a capacity of about 200 diners.
For the first time in Madrid, customers were able to try Jollibee's fan favorites: including its world-famous Chickenjoy that is delicately hand-breaded for a crispy exterior, cooked hotter and faster for maximum juiciness, and marinated to the bone for next-level flavor.
Fans were also excited to try Jollibee Europe's emerging bestsellers, such as the new Spicy Chicken Burger, Sriracha Chicken Loaded Fries, and the popular Tropical Chicken Burger – delicately crafted with a breaded chicken breast topped with cheese, lettuce, slightly spicy Chili Ginger sauce, and a slice of pineapple for a unique twist.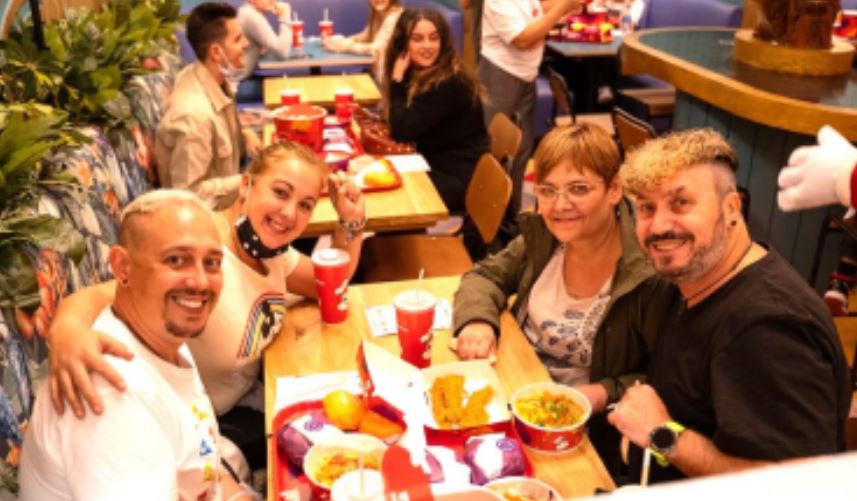 Adam Parkinson, Business Head of Jollibee Europe, said: "We have worked hard to ensure we were ready to introduce the Spanish people to Jollibee and to see it come to fruition today was a very humbling moment and a reminder of the opportunity Jollibee has in Spain and throughout Europe. To see both our loyal fans and the local community come together and enjoy the experience over some great food was amazing – it's what we are all about!"
The Madrid restaurant introduces Jollibee's brand redesign for European customers to Spain, aiming to create a memorable experience with bright graphics, bold wall murals, and tiles inspired by woven fabrics. Unique to the Madrid restaurant is a life-sized palm tree adorning its double-height central dining space – something not seen in any other Jollibee restaurant in the region.
Ernesto Tanmantiong, CEO of Jollibee Group, said: "Our entry into Spain is a major milestone in Jollibee's history and our international expansion. The heartwarming reception to our opening in Spain inspires us in our journey to bring our much-loved Chickenjoy to more countries in Europe, and is in line with our vision to become among the top five restaurant companies in the world."
Dennis Flores, President of Jollibee Europe, Middle East, Asia, and Australia (EMEAA), said: "Our first restaurant in Madrid is an important step in our European expansion, especially as we grow Spain into one of our core markets in the region. With our delicious food, friendly prices, and warm service, we hope to continue enticing more locals to love our food just as we see in other countries across EMEAA."
Clara Breda, General Manager of Jollibee Spain, said: "After seeing the reception to the opening, I can say that all the work we have been doing for over a year to bring Jollibee to Spain has been worth it. We are confident that Jollibee will become a meeting point for different generations who want to try new experiences and taste our menu with unique flavors".
To ensure a safe experience for customers, the restaurant features take-out pick-up areas, digital kiosks to facilitate transactions, and hand-washing stations.
Good News Pilipinas is celebrating its 15th Anniversary in 2021 by giving away prizes! Subscribe to this website and  Good News Pilipinas! TV YouTube channel and enter the raffle by telling us what you like about our stories in an email to editor@goodnewspilipinas.com
Facebook Comments