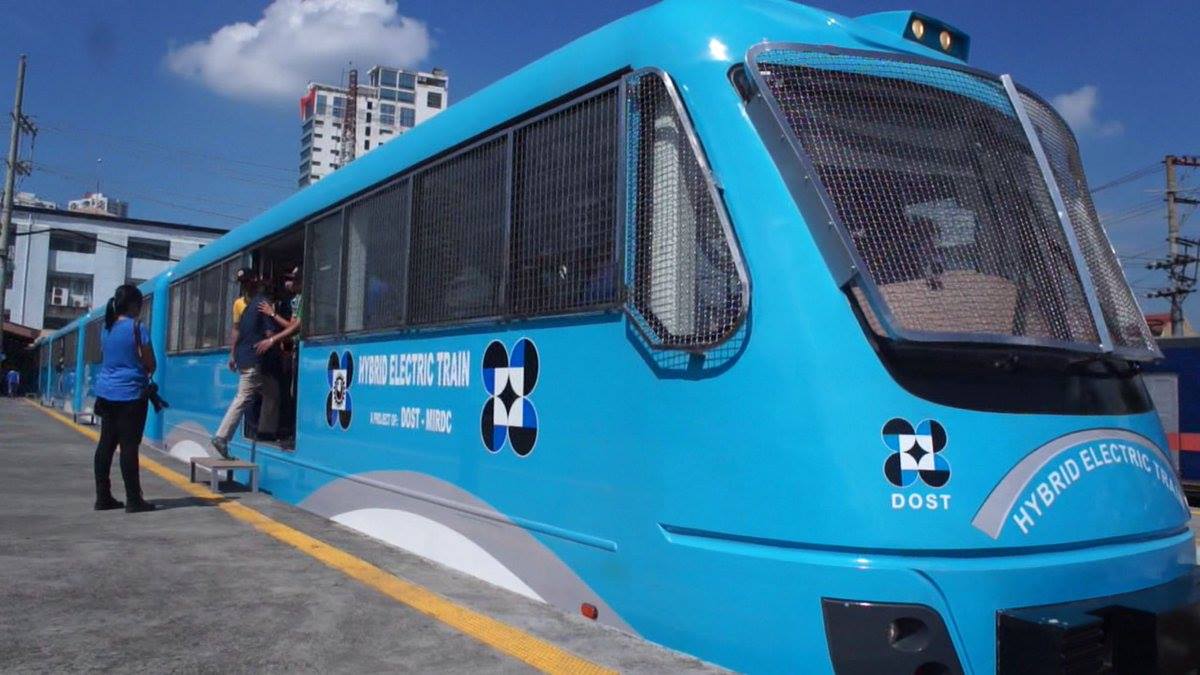 The first Filipino-made Hybrid Electric Train (HET) is anticipated to start running on railroad tracks by March 2019.
The Department of Science and Technology (DoST) announced on social media the schedule of the soft-operation of the first-ever Philippine-made train developed by the DOST-Philippines to be operated by the Philippine National Railways.
DOST Secretary Fortunato de la Peña was quoted to have confirmed the train has passed all the required tests and will run a route starting March.
Launched in 2017, the HET was developed by a core team of 10 Filipino engineers and runs on a batteries and generator, and does not emit pollutants unlike its diesel-electric train counterparts.
HET is set to serve commuters along the Tutuban-Alabang route after passing the RAMS (reliability, availability, maintainability, and safety) testing last September to December.
The soft-operation will validate the test results since it was conducted on dummy loads and sandbags according to the Metals Industry Research and Development Center (MIRDC) director, Roberto Dizon.
Meanwhile, the HET will commercially operate once it was fully turn-over to PNR according to its general manager, Jun Magno.
The Philippine-made HET's awaited inclusion on PNR's fleet helps serve the rising demand on the public transport as 11 train sets service almost 70,000 passengers a day.
Facebook Comments