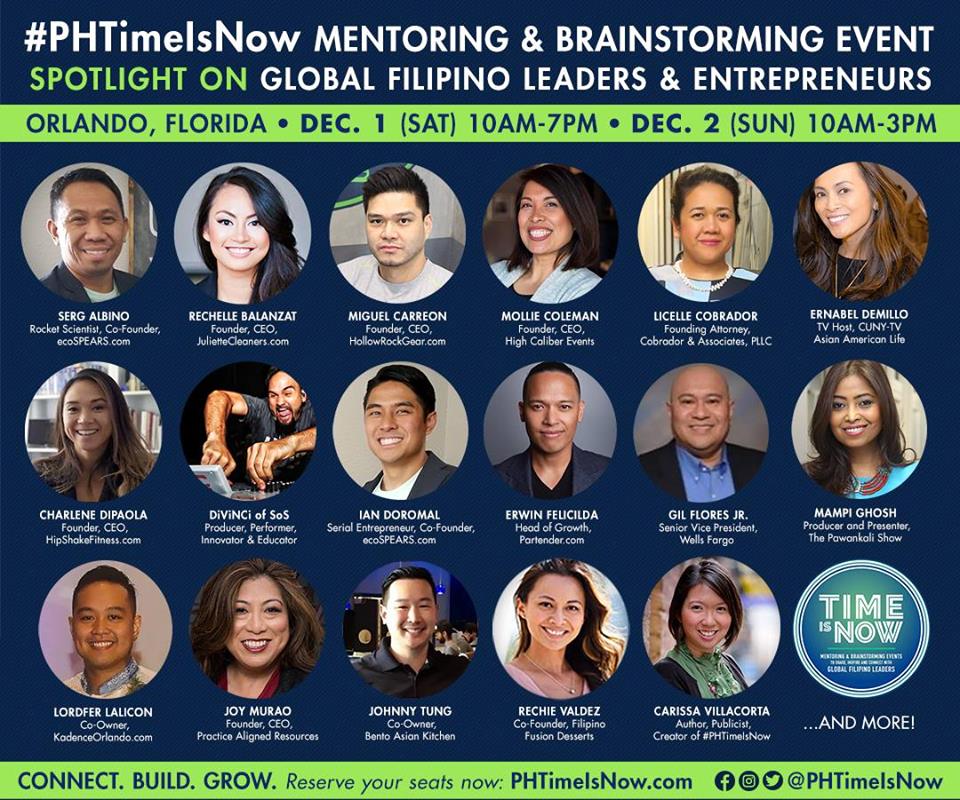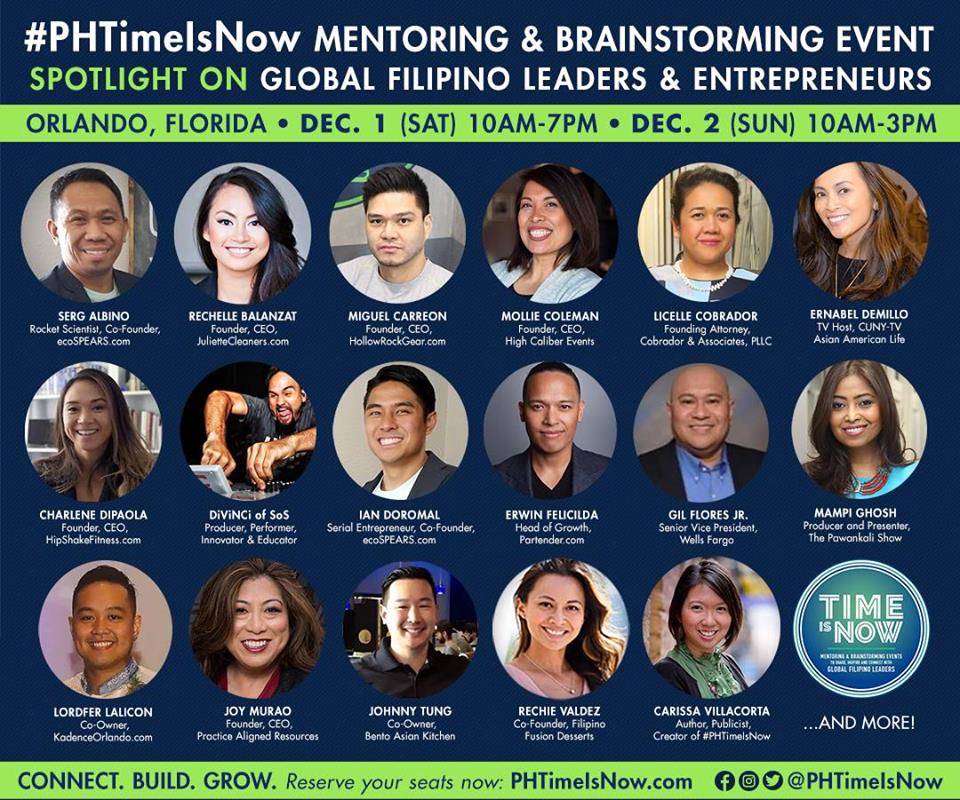 After the successful staging of its first satellite event in Toronto, Canada, the next PH Time Is Now will be in Orlando, Florida.
The mentoring event for global Filipino leaders which began in New York held its own more intimate "Networking, Brainstorming and Mentoring Night" in Toronto organized by community builder Rechie Aileen Valdez of Chietopia. Over 50 participants gathered for the Toronto Chapter of PH Time is Now.
Valdez, Co-Founder of Filipino Fusion Desserts, brought PH Time Is Now to her home base in Toronto after attending the inaugural New York event which impressed her as a community ready to hear her story and lend a helping hand as she moved forward with her own global Filipino journey.
"It didn't feel rigid or awkward," shared Rechie. "There were no egos or walls, just honest conversations and genuine connections. I felt re-energized and excited to head back home because I was eager to share what I had gained in my heart, mind and soul with my community in Canada."
Organizers described the Canada event as "a more intimate set-up than New York – different, but no less impactful. People were equally inspired, and their resolves strengthened as they listened to each trailblazer's personal story of learning, growth and success."
Among the speakers were Janice Lao (Environmental Scientist and Corportate Sustainability Expert) who was recently named by Forbes as a top global sustainability expert, and Arlene Oliveros (Founder of World of Wines) who was the first Filipino-Canadian to be certified as a sommelier.
Talks of holding the next satellite event after Toronto actually began immediately after the New York event.
"I always intended to stage PH Time is Now in other locations, but I thought it was going to take me at least six months to bring everyone and put everything together," said Organizer Carissa Villacorta. "So, it was an unexpected, but welcome development when people requested for a more immediate timeline and volunteered to help bring the event to their home cities.
The next leg will be held in Orlando, Florida with the leadership of another PH Time is Now alumnus, Ian Doromal (Co-Founder & Vice-President at ecoSPEARS) who first came into the community as a panelist in New York.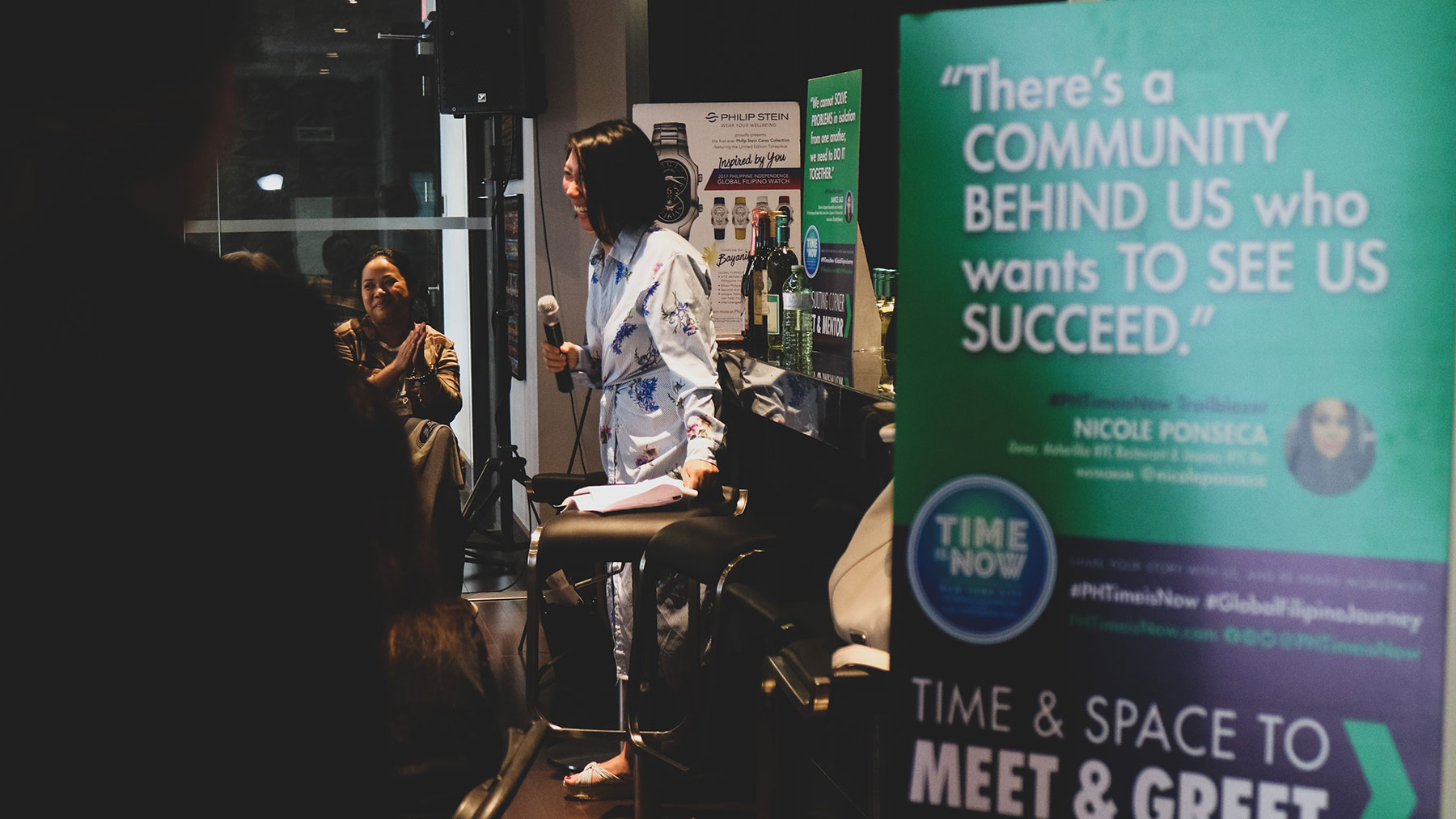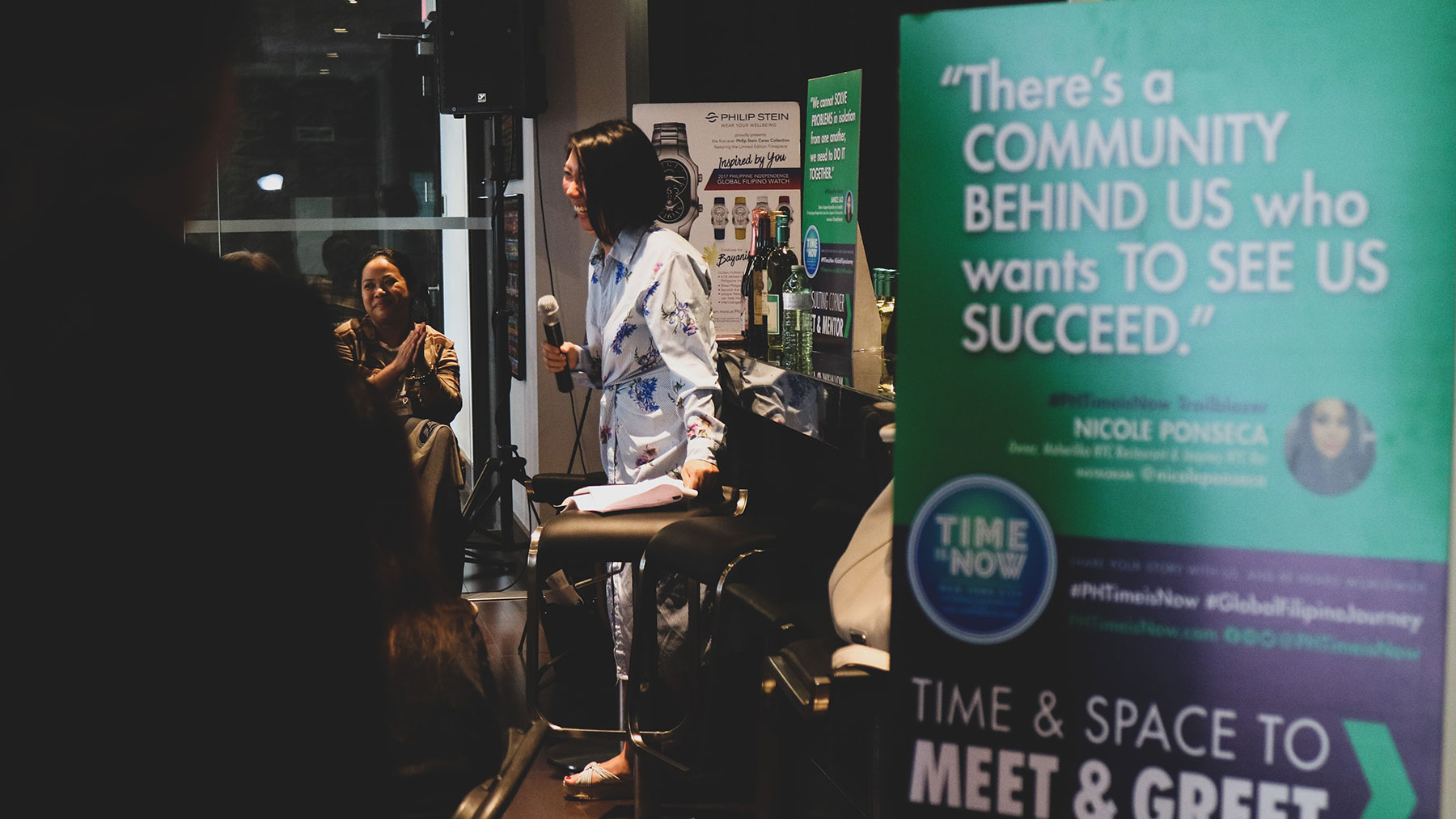 "What's interesting is that I got involved because I knew that PH Time is Now could be an outlet for me not just to connect, but to give as well," he recalled. "It's in our [Filipino] blood to give back, but most people don't know how or where to start – until now."
Once talks of hosting PH Time Is Now in Orlando began, Ian brought in his business partner Serg Albino (Co-Founder & President at ecoSPEARS) and convinced him that it was time for the both of them to step up, which he wholeheartedly agreed to.
"We have a responsibility to help our fellow Filipinos and I recognized immediately that PH Time is Now was the right platform to do so," he said. "It goes beyond networking or mentoring. It encourages people to be involved in one another's lives so that a person's success can mean the success of others."
"People have an inherent need to connect, to collaborate and to celebrate," said Carissa.
"Each one of us has a message to share and a lesson to learn so no matter the size of space or the length of time, let's continue to listen to and care for one another. No matter your profession or path or passion, we're in this together and we can help each other."
The next PH Time Is Now event, this time with a unique Filipino Christmas touch, is scheduled for December 1 and 2, 2018 in Orlando, Florida at the scenic headquarters of ecoSPEARS.
PH Time is Now: Mentoring and Brainstorming Events is organized by ReachUs, LLC and powered by ecoSPEARS. For more information or to reserve your seats, visit www.phtimeisnow.com and follow @phtimeisnow on Facebook, Instagram and Twitter.
Facebook Comments