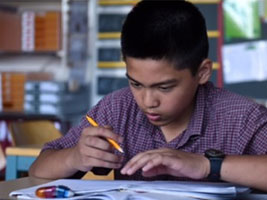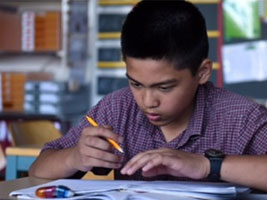 A pre-teen Filipino boy who recently migrated to Switzerland with his parents has been featured in two leading newspapers in Switzerland as a child prodigy.
The story of 11-year-old Ramone Tesorero was published by Berner Zeitung as part of a series on gifted foreign children living in Switzerland. The articles compare the gifted children's excellence with that of local children.
The young Tesorero is in Grade 4. His teacher was interviewed about the boy's interest in Albert Einstein's Theory of Relativity. He is reported to aspiring to be a physicist.
The boy is the son of Philippine Embassy attaché Harley Tesorero. The family arrived in the country only in April.
Philippine Ambassador to Switzerland Leslie Baja took note of the recognition and expressed his pride saying,"This only bolsters the fact that the Filipino, adult and child alike, can excel in any environment and circumstance he finds himself in."
Facebook Comments