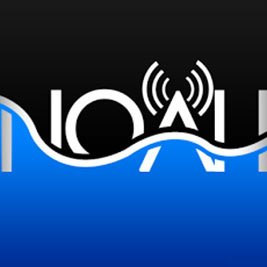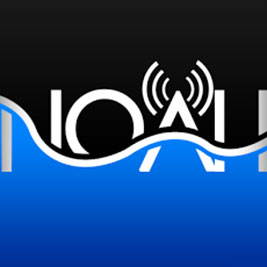 Locally-made mobile applications for smartphones are making disaster preparedness a more personal matter to Filipinos.
RaincheckPH, Batingaw, and the Project NOAH Mobile for Android have been brought to the platform of Smart Communications to help locals cope better in the event of natural disasters.
RaincheckPH is the country's first rain preparedness mobile app that can give alerts with 95-percent accuracy if it is going to rain in your exact location or in your next destination using data from the Project NOAH site.
The RaincheckPH app quickly alerts users through a pop-up notification whenever the probability of rain in their current location reaches 50 percent within the next four hours. The app covers around 70 cities around the country.
The app gives users enough lead time to prepare for the oncoming downpour or, as the app's name suggests, take a "rain check" on any activity planned outside their homes. The app's simple, color-coded design also means mobile users wouldn't have a hard time understanding the rain alerts for their specific locations.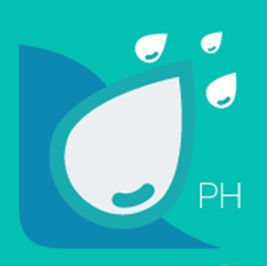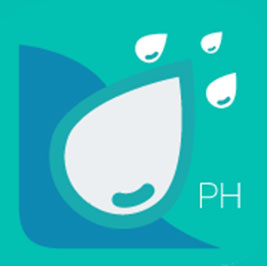 RaincheckPH is downloadable for free for iOS and Android devices.
Batingaw, a Tagalog word for "siren," is a pro-active, comprehensive, and rational disaster risk management mobile application adopted by the Office of the Civil Defense-National Disaster Risk Reduction and Management Council (OCD-NDRRMC) as a communication tool to help reduce and mitigate the disastrous effects of natural and man-made hazards to vulnerable communities.
With the app, the mobile phone becomes a handy electronic tool not only in times of emergencies. One can access government weather advisories, and real-time on-ground updates on the traffic situation or the level of flood waters in your destination or along your route.
The app also contains tools that includes a flashlight, siren, strobe light, compass, radio, safety tips, and an "I am safe" SMS that can be sent to loved ones during extreme weather events or during emergencies.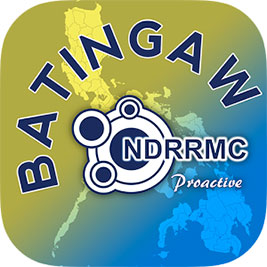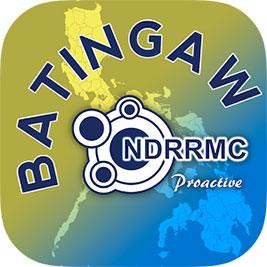 Batingaw is designed to run on smartphones and other mobile devices. It may be downloaded for free via the App Store (for iOS devices), and the Google Play Store (for devices running on the Android operating system).
Another version, PINDOT, is being used by the Albay Public Safety and Emergency Management Office for its province-wide preparedness efforts. This app brings mobility to the Project NOAH website of the Department of Science and Technology (DOST).
NOAH or the Nationwide Operational Assessment of Hazards, a responsive disaster mitigation program developed by DOST and the University of the Philippines.
Its automatic weather notifications allow the user to receive notifications on location-specific weather conditions.  It also has an information feature that turns this app into a great learning resource because it simplifies terms and jargons used in weather forecasting. 
Project NOAH Mobile may be downloaded for free at the Google Play Store. It is also available for iOS devices.
RaincheckPH is among the 25 initial websites featuring informative and practical content that can be accessed for free via Internet.org by Facebook with Talk 'N Text, an initiative that aims to make mobile Internet services available to Filipinos who are not yet connected to the Internet.  
Filipinos can simply download the Internet.org app on Google Play Store for Android smartphones. Non android devices can access the Internet.org site by typing www.internet.org on the mobile browser.
Facebook Comments