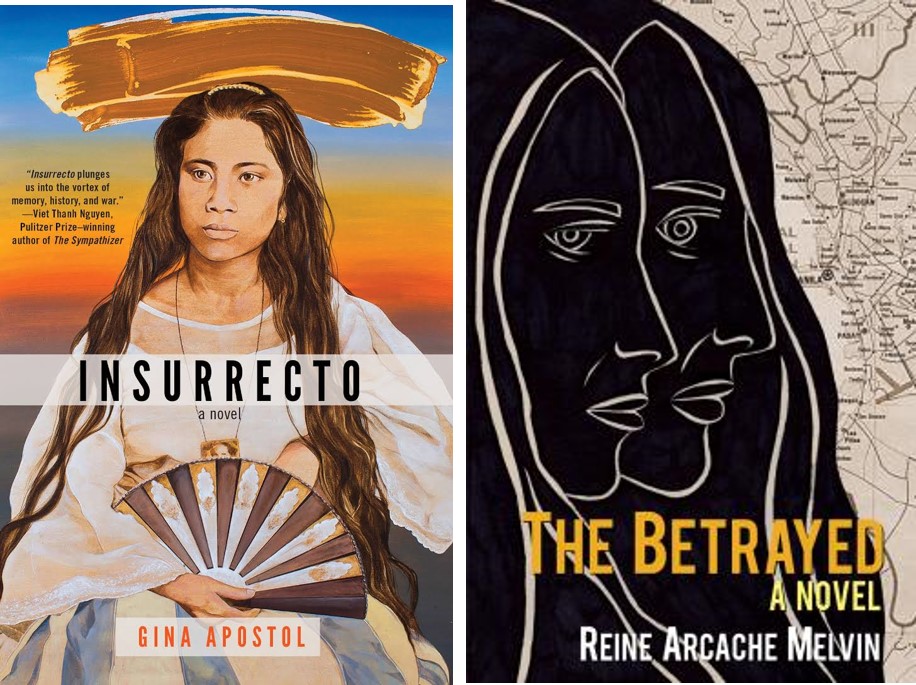 Filipino novelists Gina Apostol and Reine Arcache Melvin's award-winning novels were celebrated in London this January 2019.
The joint launch of the Filipino authors' recent works was held at the School of Oriental and African Studies (SOAS) University of London.
Apostol debuted "Insurrecto," a gripping novel about the clash and collaboration of a translator and a filmmaker as they draw up a film script that delves deep into the harrowing events of the Philippine-American War, in particular the 1901 Balangiga Massacre in Eastern Samar.
Melvin launched "The Betrayed," a tale of two sisters who are caught in the crossfires of love and politics within the backdrop of one of the darkest moments in Philippine history.
In the Philippine Embassy London release Apostol was quoted saying, "I do think that the book is important to Filipinos, for us to know the history of resistance that we have, which we should not forget. I think what is important for us today is that we remember."
Since it was released to the public, "Insurrecto" has consistently earned five-star ratings. The book has also reaped several awards including A Publishers Weekly Top 10 Best Book of 2018, BuzzFeed's Best Fiction of 2018, The Millions' Most Anticipated Fall Books of 2018, BookRiot's Best Books of November 2018, a St. Louis Post-Dispatch Best Book of 2018, and a New York Times Book Review Editor's Choice.
"Insurrecto" is Apostol's fourth novel following the "Bibliolepsy" and "The Revolution According to Raymundo Mata," both National Book Award winners; and Gun Dealer's Daughter, which won the 2013 PEN / Open Book Award.
Melvin, who was born to a Filipino mother and an American father and is currently based in France, felt that writing a story about the Philippines was a way for her to forge a stronger link with her Filipino roots.
"I have to say that maybe because I don't look Pinay at all, I think my connection to Manila is all the more important to me. When I wrote the book, I wrote about the world I grew up in, the world I heard about," said the author, who traces her Philippine heritage to Negros Occidental.
"My book is a Filipino book. It's not a Filipino-American book, it's not a French book. I really, truly believe in Filipino writing. I really, truly believe there are amazing writers in the Philippines, there is fantastic literature coming out. It is a great honor to add a book into that group of writers in the literature of the Philippines," she further said.
"The Betrayed" is Melvin's much-awaited first novel following her anthology of short stories, "A Normal Life and Other Stories." The book recently won a National Book Award.
"The Embassy is a staunch supporter of Philippine literature. We are truly proud to share the works and masterpieces of Filipino writers to the British audience and we are pleased to say that their works have always been warmly received by even the most discerning critics in the British literary circles," said Ambassador to the UK Antonio M. Lagdameo. "The future is truly bright for Philippine literature in the United Kingdom and around the world."
Despite being a rich source of literature written in English, an untapped opportunity still exists in increasing the readership of Philippine literature beyond the Philippines, especially in English-speaking countries such as the United States and the United Kingdom.
Like, Follow, Subscribe to GoodNewsPilipinas.com social media, notifications, e-mail newsletters, and Good News Pilipinas! TV on YouTube for updates on Pinoys and more Filipino Pride stories.
Facebook Comments