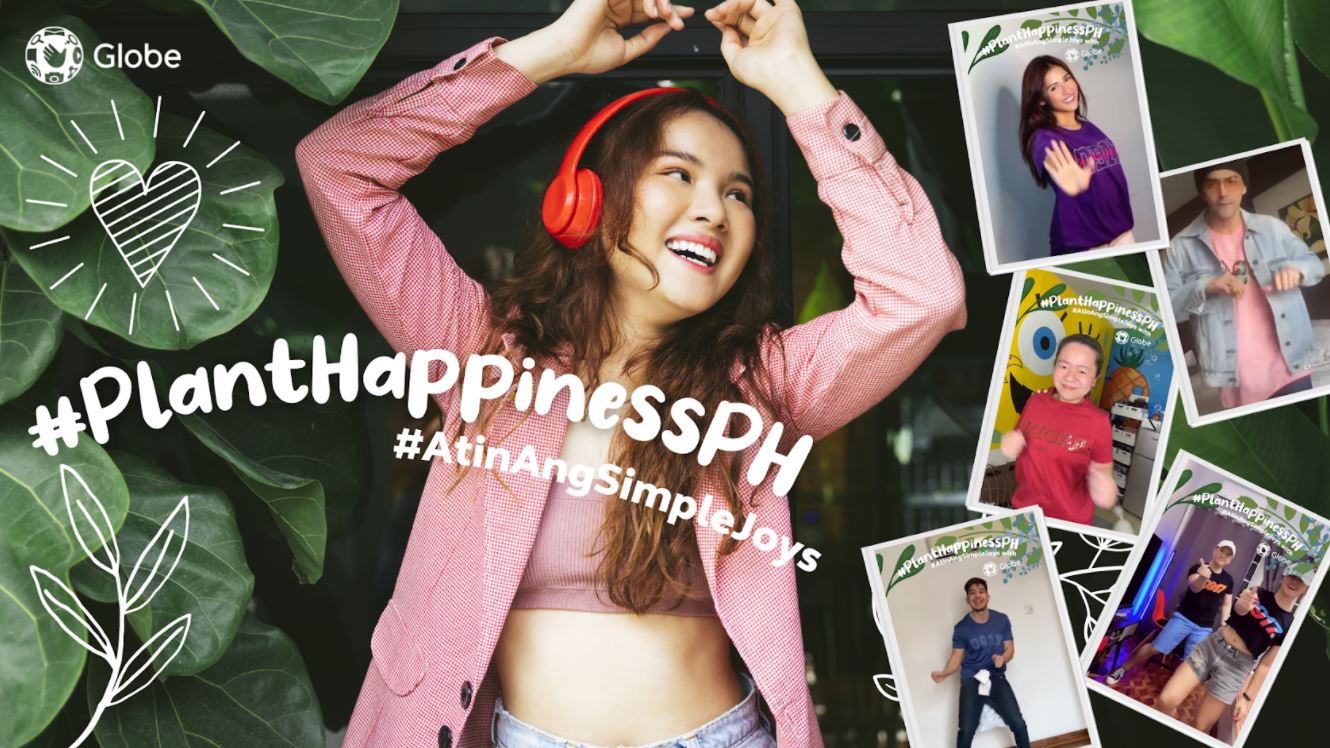 The mental health initiative of Globe Telecom, the Philippines' largest digital solutions company, has amassed 207 million views on TikTok in just two weeks.
The campaign went live last September 27, 2021, receiving over 1,400 video entries from medical frontliners, delivery riders, work-from-home moms, office workers, and entrepreneurs, to name a few. It also gained support from several entertainment and social media personalities.
The campaign brought focus to dancing and planting as hobbies that can help relieve people's stress and anxiety. Scored by the song "Better Days 2.0" by Filipino rapper and songwriter Quest, the hashtag challenge reminds people that there are better days ahead and everything will be all right.
"We are very happy with the public response we received, and at how our message resonated with such a wide audience in the country. We got over 1,400 entries from TikTokers who danced, showed off their plant collections, sang along, documented their COVID vaccination, and showed their other simple joys such as cooking, working out, and taking care of their pets to promote mental health and well-being. The campaign exceeded the anticipated support of the community and showed how important mental health is in today's generation," said Yoly Crisanto, Globe Chief Sustainability Officer and SVP for Corporate Communications.
To provide care for its customers, Globe gives away thousands of free native tree seeds and seedlings to those who joined the challenge. The company wants to help convert the anxiety being experienced by customers into positive and uplifting hobbies such as dancing or taking care of plants.
"We are always proactively seeking out ways to bring uplifting experiences and solutions to help our customers have good mental health. Healthy hobbies and the pursuit of simple joys are some ways to stay mentally healthy. We want to remind everyone that they are not alone in the fight against stress and anxiety. Globe fully supports their mental health wellness journey," said Crisanto.
Globe partnered with various organizations to bring the issue of mental health to light and encourage those suffering from mental illnesses to get help through free emotional crisis hotlines. It supports the Philippine celebration of the National Mental Health Week in the second week of October and joined the observance of World Mental Health Day on October 10.
Based on the Mental Health Atlas 2017 of the World Health Organization (WHO), mental illness is the third most common disability in the Philippines. Around six million Filipinos are estimated to be suffering from depression or anxiety. The Philippines has the third-highest rate of mental health problems in the Western Pacific Region.
Globe's mental health advocacy is part of its commitment to the United Nations Sustainable Development Goal No. 3, which ensures healthy lives and promotes the well-being of all ages. Globe upholds the UN Global Compact Principles and contributes to 10 UN SDGs.
Filipino students receive cyber safety education from Pinas Forward-Globe team
VIEW the TikTok entries in this link.
Good News Pilipinas is celebrating its 15th Anniversary in 2021 by giving away prizes! Subscribe to this website and  Good News Pilipinas! TV YouTube channel and enter the raffle by telling us what you like about our stories in an email to editor@goodnewspilipinas.com
Facebook Comments