Filipino musical acts Kjwan, Sponge Cola, Itchyworms and Ebe Dancel, along with entertainer Mikey Bustos, have collaborated on a track dedicated to overseas Filipino workers.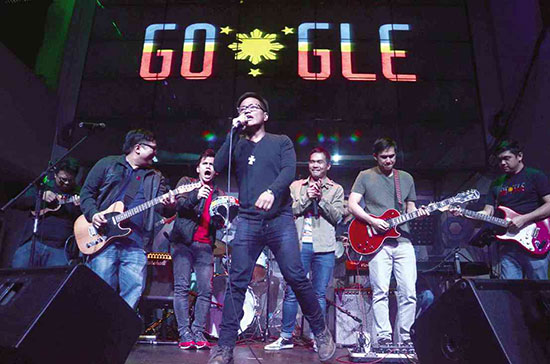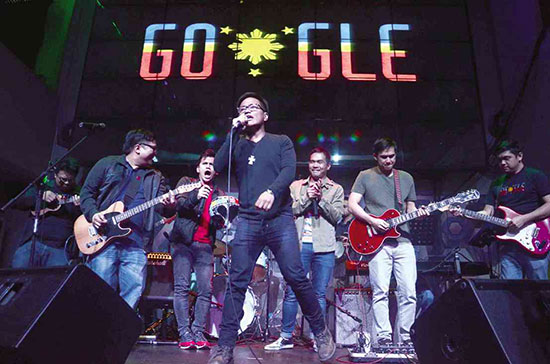 The lyrics of the song, titled "Miss Ko Na" (Miss It Already), were crowdsourced by Google Philippines from Filipinos working all over the world.
"Miss Ko Na," which has an upbeat folk sound typically heard in town fiestas, captures almost every unique aspect of life in the Philippines enjoyed with family and friends that was left behind by the more than 10 million OFWs, from eating halo-halo to watching tear-jerkers on television to singing one's heart out in karaoke sessions.
Google asked users on social media what they missed about the Philippines, with the best answers edited to form lyrics such as: "I miss everyone eating together when grandma cooks / I don't miss wading through floodwaters / But when I think of it, I just miss you."
According to Ryan Morales, Google Philippines country marketing manager, most of the OFWs said in their submissions that what they missed most were get-togethers with friends and all-time favorite foods such as adobo and lechon.
But the most recurring topic in the submissions of the OFWs was their longing for their families, he said.
According to Google, the song's music video, posted on YouTube, is "the first locally ­produced 360-degree video", where users who watch via Google Chrome or on Android devices can change the angle of the camera by dragging the screen or ­using their mouse.
Facebook Comments