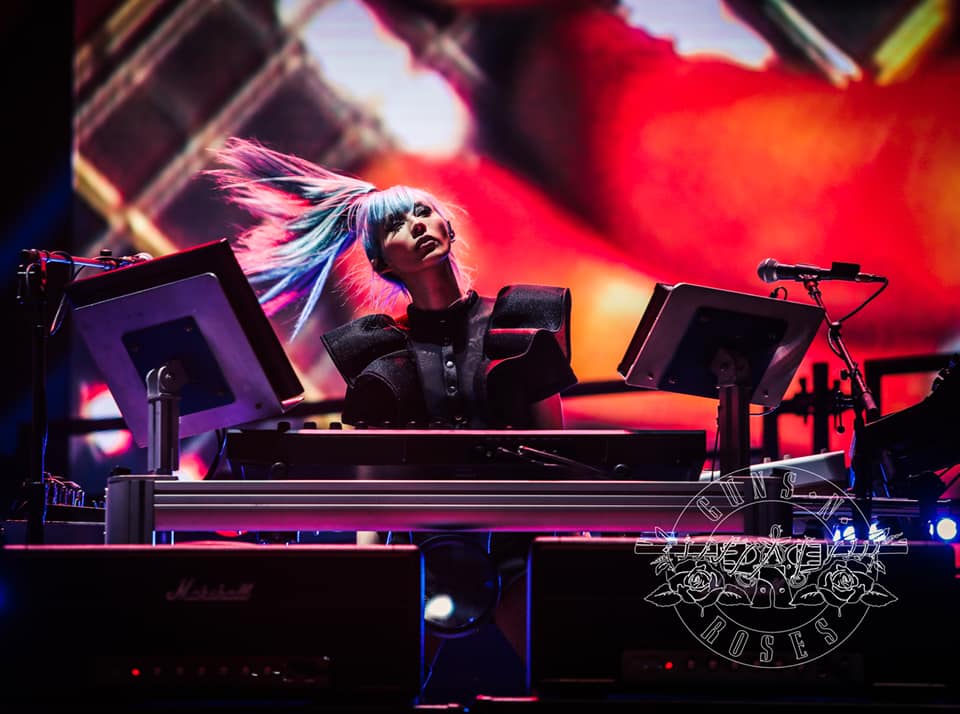 The legendary rock band Guns N' Roses "Not In This Lifetime Tour" 2018, one of the highest grossing tours of all time with sold out dates worldwide, made a stop in Manila to the rousing welcome and support for the band and its first female member, Fil-Am Melissa Reese.
The Philippine Arena concert stage in Bulacan rocked with the musical skills that has made Guns N' Roses hugely popular, all the more made more appealing to Filipino audiences because of keyboardist Reese who was in the country of her maternal roots for the first time.
Reese was welcomed into the iconic band as its first female member in 2016 to play keyboards, samplers and sing background vocals.
On Instagram Reese revealed how her mother was born in the Philippines and met her father who was a soldier who chose to be stationed at Clark Air Base in Pampanga during the Vietnam War saying, "It was the best decision he ever made!"
Thanking her Guns N' Roses family for opting to hold a concert in the Philippines and allowing Reese to meet her extended Filipino family the classically-trained musician went on IG to say:
"Being proud to be part #filipina myself, coming here – seeing and experiencing the beauty, happiness and generosity of this country and culture has been deeply moving and given me so much insight as to why my #mama (who was born here) is *such* a #sunshine and has the biggest heart of anyone I know," went Reese's Instagram post.
In another social media post Reese talked about her pride in being Filipino writing, "I am so proud to know that this is part of my heritage, and that I learned so much about this part of myself and my family in such a short amount of time. Your love and support was overwhelming and meant the world to me. Maraming salamat for the privilege. Love, Melissa."
Reese was classically trained in her youth and took up songwriting, eventually going more pop, R & B, and hip hop before joining the hard rock band.
Reese revealed in Manila media interviews that she and her sister Stephanie grew up with her Filipino maternal grandparents who joined them in America and taught them the Filipino culture.
After Manila, Melissa Reese and the Guns N' Roses next performed in Kuala Lumpur and Taipei.
Facebook Comments