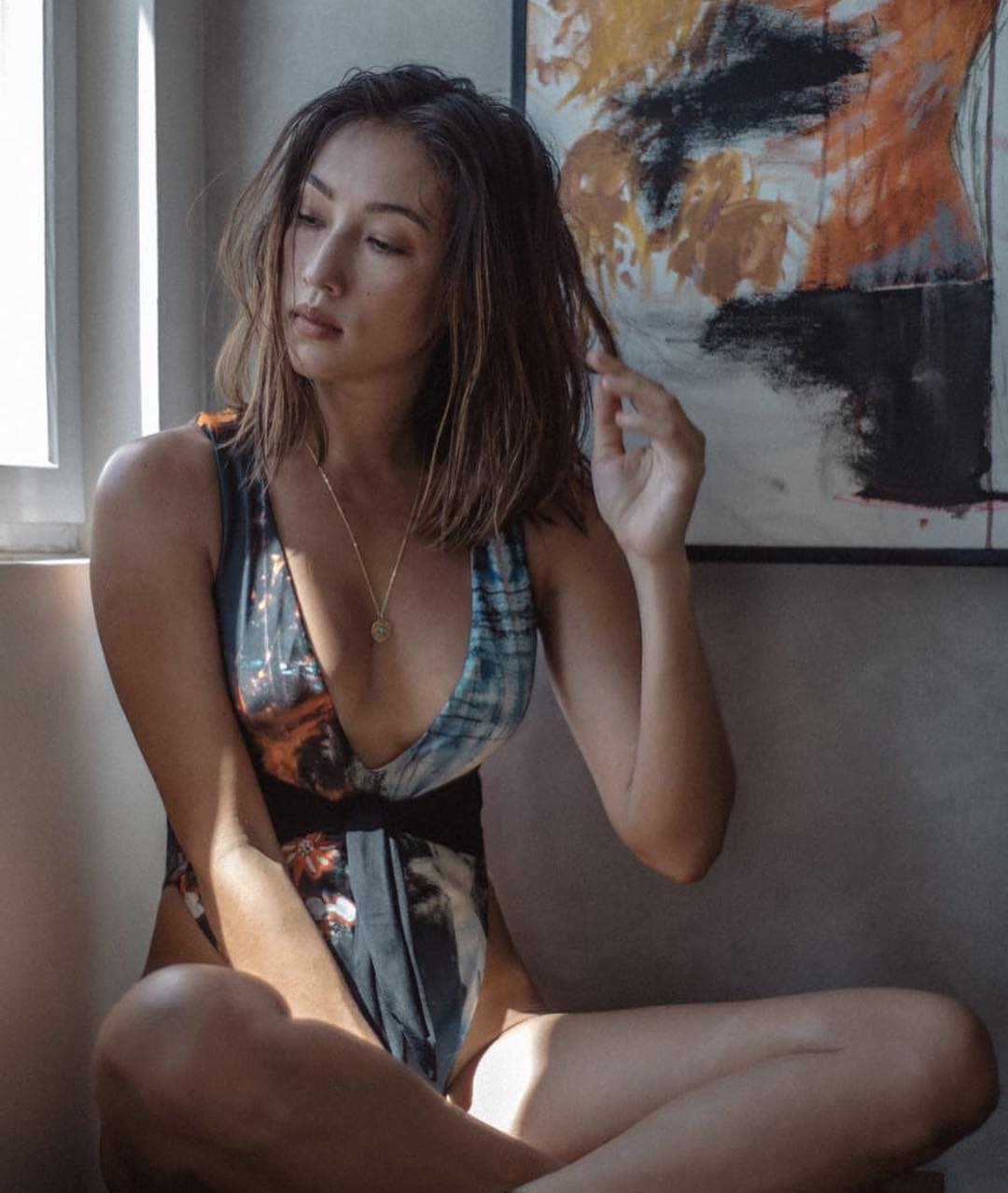 Popular celebrity and visual artist Solenn Heussaff has collaborated with Body Party to release swimwear using her art and recycled plastics.
Body Party's initial release in October of the Solenn Art and Body Party swimwear line has resulted in more orders for the one piece and two-piece bathing suits whose proceeds will go to the Save Palawan Seas Foundation.
Palawan has been named as a Top Island Destination in the World many times by various travel sites and surveys. The island more recently made headlines after Philippine government officials announced it will undergo rehabilitation after Boracay reopened to tourists in October.
In her Instagram post about the collaboration Heussaff, a Survivor Philippines castaway, revealed her designs of bathing suits were made out of 100% recycled fishnets and plastic bottles.
"You all know I've been speaking up about proper disposal of your trash. So here is a little help from @bodypartyph and myself. #SolennArt on bathing suits made of 100% recycled fishnets and plastic bottles. 20% of proceeds go to saving the Palawan seas," wrote the Filipina-French celebrity about her mission for the environment.
The Palawan Seas account for about 36% of the Philippines' coral reef and supplies 40% of the country's fish production, states Save the Palawan Seas Foundation.
The non-profit organization founded in 2006 promotes the Solenn Art and Body Party project as one "which provides beneficiary communities in Palawan sustainable sources of income without harming the environment."
The Solenn Art sustainable swimwear line at Body Party is the first ever artist collaboration of the sustainable womens wear company.
The Solenn Heussaff designs include:
Solenn Heussaff sustainable swimwear can be ordered through Body Party.
Facebook Comments