Hapinoy Mobile Money Hub, a micro financing social enterprise, is helping women micro entrepreneurs raise their incomes with the use of technology.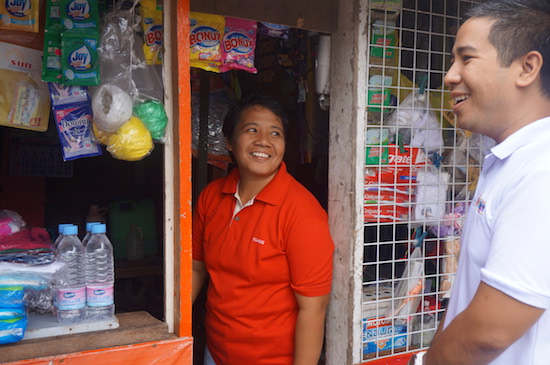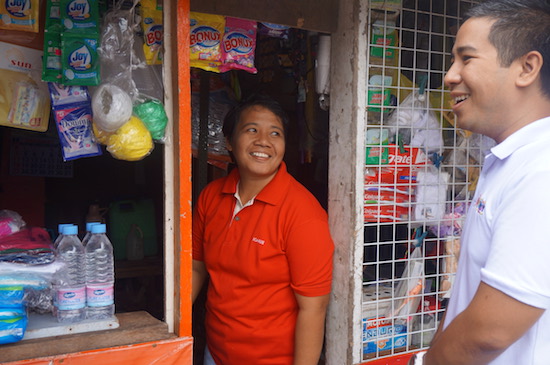 Sari-sari store owners, Alicia Dumdum and Bella Sadongdong of Tacloban City, are two of the thousands of women who have been helped by the innovative financing program established in 2007. Dumdum and Sadongdong lost their livelihood when super typhoon Yolanda hit the country in 2013. But with the help of the Hapinoy program they have seen their incomes rise to help them run and expand their retail shops.
The social enterprise addresses the need for financial support not provided by banks to microenterprises such as sari-sari stores. The Hapinoy Mobile Hub Project launched in 2014 provides mobile technology literacy training, new business opportunities, and access to capital.
Mark Ruiz, Hapinoy co-founder and president, said, "If they want to compete with the likes of convenience stores and groceries, they have to evolve. We are intent on helping them make the transition to a competitive environment."
Ruiz revealed how 100 women from pilot areas in Tacloban and Palo in Leyte, and San Pablo and Sta. Rosa in Laguna, increased incomes by 20 to 25 percent.
Dumdum recounted to media how she moved on from the tragedy caused by typhoon Yolanda with the help of Hapinoy, although she was at first wary of the use of smartphones for business.
Sadongdong, whose store is located near the regional medical center, said she finds fulfillment in helping others notably her customers who remit cash to family members in need of financial service.
Ruiz noted that the 100 women from the pilot areas of Tacloban and Palo in Leyte, and Sta. Rosa and San Pablo in Laguna who participated in Hapinoy Mobile Money Hub's first year have seen their incomes rise by 20 to 25 percent. With mobile business serving as conduits to financial services, the women added income from bill and loan payments, and claiming remittances from overseas.
The Hapinoy-assisted sari-sari stores also experienced brisk sales due to the additional exposure to mobile clients of their smartphone services provided by Qualcomm mobile technology in partnership with Hapinoy.
Facebook Comments