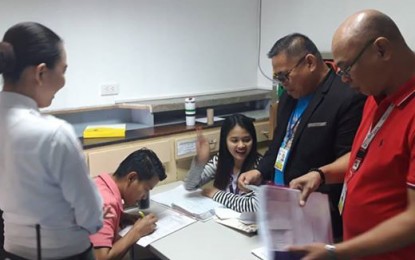 An honest Ninoy Aquino International Airport (NAIA) building attendant was praised for turning over a dollar-filled envelope.
The janitor demonstrated his strength of character by immediately reporting the US dollars that he found while he was working.
Jeffrey Almoguerra, chanced upon an envelope containing a significant amount of US dollar bills. He quickly reported the matter to a security guard who accompanied him to the Manila International Airport Authority (MIAA) Lost and Found Section where he turned over the envelope.
Almoguerra is 30 years old, and resides in Parañaque, He is raising his two children out of his meager salary as a janitor.
MIAA General Manager Ed Monreal took pride in this display of honesty, and has directed Almoguerra's inclusion in the roster of award recipients. He will be among the airport workers who will be recognized by MIAA in a ceremony in February during its monthly recognition for NAIA employees' honesty, efforts and accomplishments.
More Filipino Pride stories on GoodNewsPilipinas! TV WEEK IN REVIEW this Friday at 6PM on YouTube. Catch the YouTube Premiere by following this link and subscribing to https://www.youtube.com/channel/UCXLFAept4lulC8XcPmFx7Mg
Facebook Comments