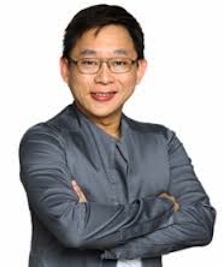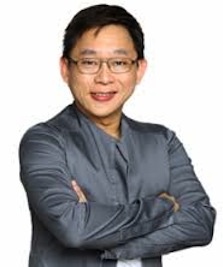 41 million tweets in 24 hours!
51% rating for the show Eat Bulaga, which is unprecedented in the entire history of advertising and TV. There is no denying that AlDub is a monster hit among Filipinos here and worldwide.
Are you one of those who religiously follow AlDub?
Can you relate to this love team?
What are the things that we can learn from them and apply to marriage?
There may be some people who don't understand why AlDub has such an impact on Filipinos.
For them, it is just about watching a silly and shallow "kalyeserye" (or street theater) and all this hype and fanaticism is absurd.
Well, it all depends on one's viewpoint. While it may be shallow, for me as long as the audience can pick up lessons from it then it is not at all foolish to watch it and can be worth our time.
We really need more entertainment shows that share positive lessons, regardless of its being shallow, as others might think. It would actually be preferable than shows that claim to have "deep" or intellectual themes but are full of negative lessons and values.
So what are the positive lessons that we can learn from AlDub that we can apply to marriage?
SENSIBILITY
In a marriage relationship it is important to be aware of the feelings. Selfishness should have no place in your married or family life. Once you are married you begin to consider what your spouse wants too. It is no longer only about what you want.
In the "Kalyeserye," Alden is obviously a sensible person. He not only considers what he wants, which is to meet Yaya Dub, but also what Lola Nidora wants. He doesn't let selfishness have its way when it comes to "courting" Yaya. He instead considers the feelings of the people around them. The same goes with Yaya Dub. We know that she wanted to stay during their first date with Alden but she still considered and prioritized Lola Nidora's needs.
SPONTANEITY
Routine is great, but being spontaneous once in a while is even better. Being spontaneous will spice up your marriage by taking away dullness that may creep in to a marriage after many years.
AlDub's "Kalyeserye" may have scripts, but most of their responses are actually not, and so it becomes spontaneous. The feelings and reactions that come out are real, organic and spontaneous. The spontaneity can be seen in their facial expressions, especially when they see each other.
SINCERITY
Being sincere will make all the difference in your marriage. Everything that you will do for your spouse should come from a sincere heart. Your spouse will always know if you are sincere when you buy her a gift, or when you say sorry for not cooking his favorite food. Try this: when your marriage is not doing well, do things for your spouse sincerely for 90 days. Continue to do this even if you don't receive any positive response or feedback. It is much better if she doesn't know what you will do for her because spontaneity may be the best form of sincerity. (Try this even if your marriage is okay).
Alden and Yaya Dub's sincerity may be evident, but more evident is the sincerity of the audience who are unaware that the camera is focused on them at the moment. You can see how genuine their feelings are: the thrill, the shrieks, the happiness or the sadness, even with their mouths open in awe and surprise at what just happened in an episode.
AlDub's kalyeserye may be "shallow," but take a closer look and you will see that they can teach positive lessons that we can relate and apply in marriage.
THINK. REFLECT. APPLY.
In your marriage, are you . . .
Sensible?
Spontaneous?
Sincere?
What other things can we apply to our marriage to bring back the thrill and sweetness in your relationship?
To know how you can improve on your marriage, please check out this book here http://happywifehappylife.club/
Facebook Comments