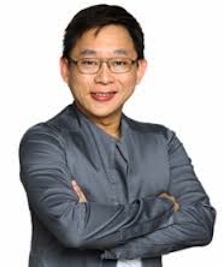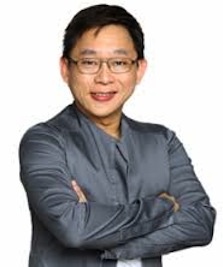 Do you find yourself being overwhelmed by the many things you have to do?
Do you have so many things listed on your "to do" list but can't even finish just one?
Are there things that you want to achieve but have been put on pause because you don't have the focus?
Based on my observation, a lot of us have very short attention spans. The best proof of this is having a lot of applications opened on our phones: Viber, Facebook, Instagram, Twitter, Safari, Candy Crush, COC, Music, Email, and many more.
Because these applications are easily accessible, a lot of us have forgotten what it means to focus. As a result, we become easily distracted. The ending? We end up having even more pending tasks.
So what can we do in order for us to be able to focus? Here are two of the most effective ways to be able to do this:
SINGLE-TASKING
We are very proud to declare, "I am a multi-tasker!" But is multi-tasking really effective? Maybe for some it is effective, but I do believe that there is one other thing that is sure to be more effective. And that is having just one single task to accomplish at a time.
"Single-tasking? With all of the things that I have to do, is it possible for me to apply that?
Surely my to-do list will pile up higher than the Smokey Mountain!"
I will admit it. At first, you will have a hard time, especially since the practice of single-tasking is not a normal one. But I challenge you. In all of the items in your to-do list, choose just two very urgent things that you need to do right now. Or, if there are really a lot of things that you have to do, try to set that aside for a while, and instead think of two things that may not be part of your "to-do", but a "must-do".
And then, in that top two, choose one where you will focus. Try to focus on just one task even just for a few minutes. Twenty, ten, or even five minutes will do for a start. Then, you can increase the time that you will allot to do single-tasking. What is important is for you to be able to focus on just one task at a time.
TURN OFF DISTRACTIONS
It's hard to focus because of all the distractions around us. But in this day and age, the well-known distractions are the notifications of the apps that we have on our phones. Every time our cellphones sound off, we can't help it but check what the latest updates are. Maybe a friend of yours tweeted. Maybe someone among your friends got engaged recently. Maybe this person has a new photo on Instagram. As you check your notifications, you've lost your focus, and again you are unable to do what you are really supposed to do for that day.   
It would be good to partner single-tasking with turning off the notifications on your phone. At least this way, you will be able to focus on the important things without any distractions. And if the notifications on your phone have already been turned off, fight the urge to check what the latest updates are on social media. You can do that later. For now, just focus first on what you have to do.
Don't worry, your inability to check those notifications will not cause your humanity to diminish. But what is on the line is your ability to accomplish even just a single task – this will add value to your life. You will have a sense of fulfilment once you achieve the focus that you need.
THINK. REFLECT. APPLY.
Do you find it hard to focus?
Then try single-tasking.
And turn off your phone's notifications and focus on the task before you.
Facebook Comments