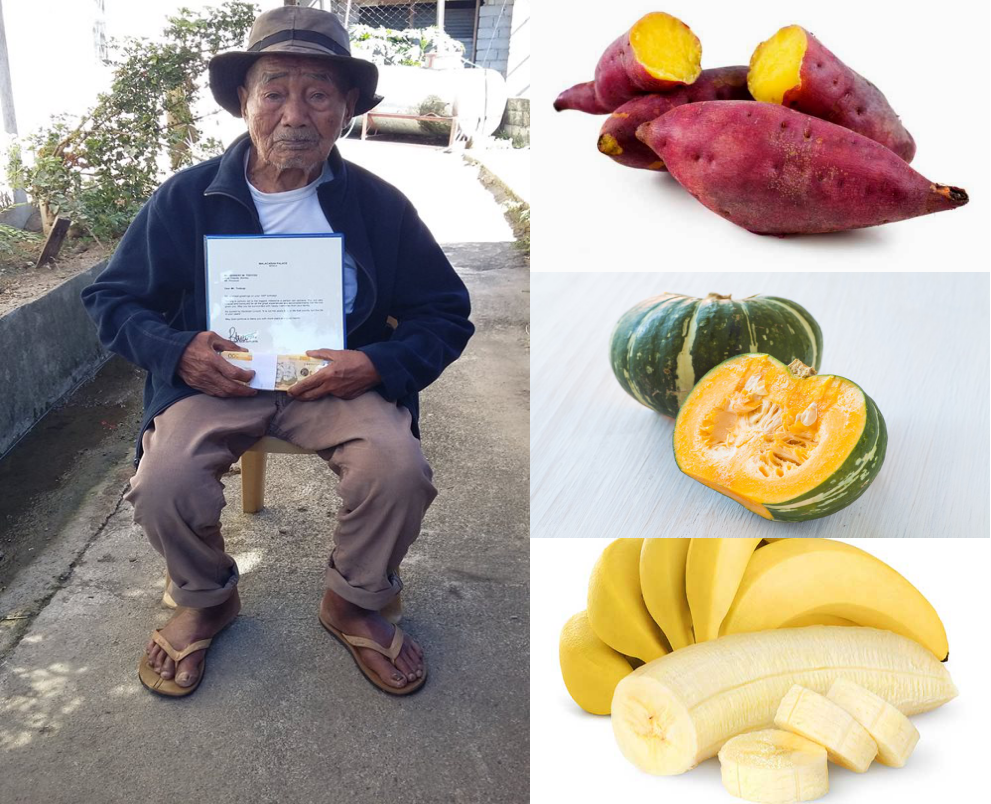 An Igorot man who turned 100 in 2018 credits his longevity to choosing to eat organically grown food.
Centenarian Herbert Malecdan Todyog, born on March 10, 1918 in Bontoc says the secret to his long life are living in the village and eating pesticide-free organically-grown food like camote, banana, squash and legumes.
As a result of his healthy lifestyle Todyog says he has never been hospitalized and has clear eyesight, according to the Municipality of Bontoc report.
The grandfather from Mountain Province chose to live alone in his house in Bontoc despite having a child, 4 grandchildren and 23 great grandchildren, according to Wow Cordillera.
The 10-year-old Herbert Todyog has received a total of PHP130,000 cash reward from the social welfare department and Bontoc local government for his feat.
Facebook Comments