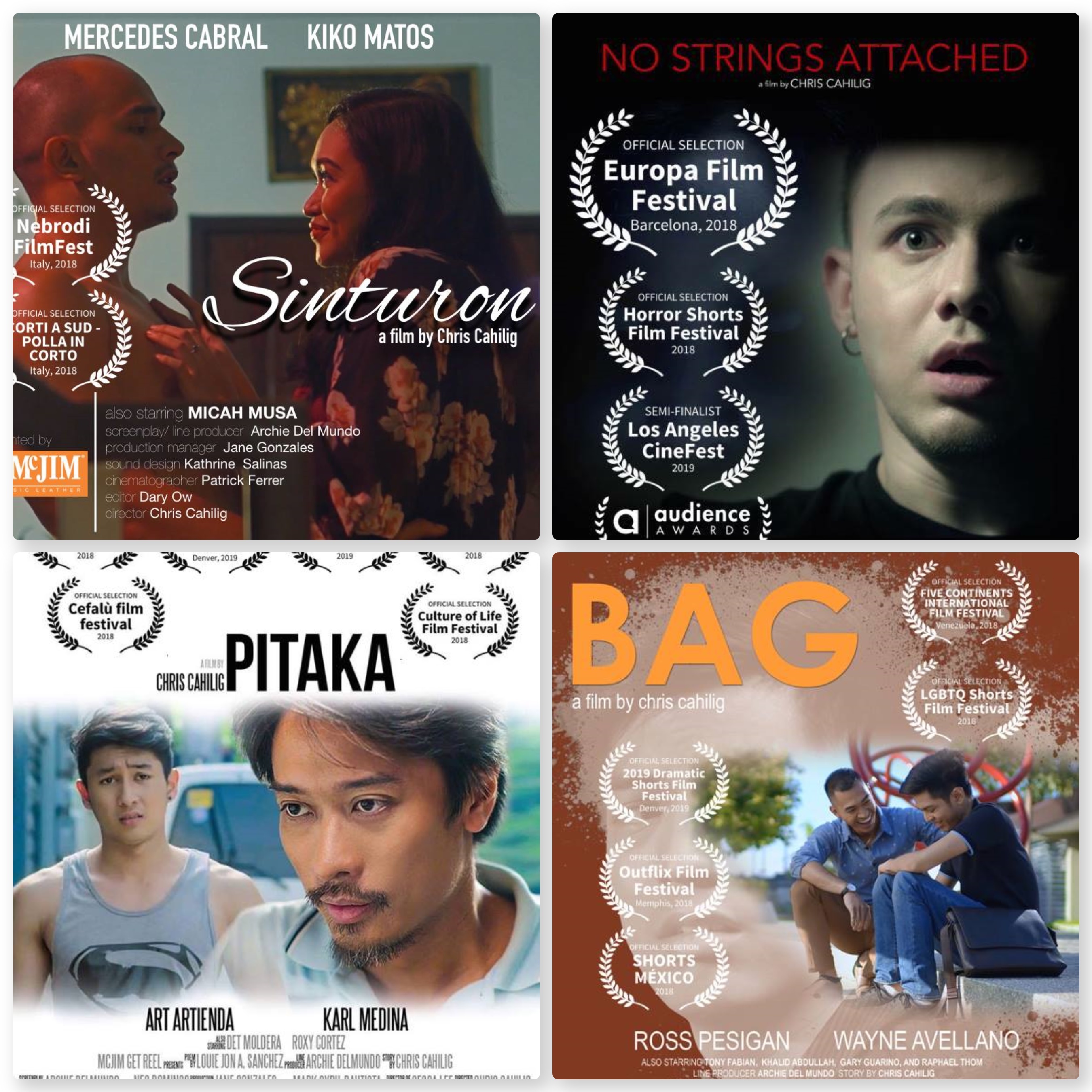 World class Filipino craftsmanship in leathermaking is being showcased through McJim's short films of heartwarming stories about Pinoys' hardships and passion.
McJim's Get Reel online campaign of short films starting with "Pitaka" in 2017, followed by "Bag," "Sinturon," and "No Strings Attached," have gained critical acclaim and awards after being screened internationally.
The mixture of visual poetics and cinematography of Cesca Lee paved the way for the short film "Pitaka" to win the Best Digital Ad Category at the 40th Catholic Mass Media Awards, Best Illustrated Poem in the 2018 Wales International Film Festival, and international film festival screenings in the US and Italy.
The story became viral garnering over 25 million views on Facebook, capturing the hearts and attention of netizens. "Pitaka (Wallet)," directed by Chris Cahilig, is a story of a hardworking brother (played by Karl Medina) who struggles to provide for the needs of his younger sibling (played by Art Artienda), and how the younger sibling shows his gratitude with a gift.
The enduring relationship of a gay guy with his straight male friend in "Bag," and a loyal husband's resistance to temptation in "Sinturon" have earned spots as official selection in various film festival screenings in Germany, US, Australia, France, United Kingdom, Mexico, and Venezuela.
"No Strings Attached," a horror short film, was declared winner in the Liverpool International Film Festival.
McJim has been crafting leather goods for 50 years, offering a wide collection of well-designed wallets, belts, and bags made with the pride and passion characteristic of Filipino workers.
The story of McJim started from a backyard business in 1968 with Jimson Cham's McJim Classic Leather. The leather products reached Japan and Canada after Cham sacrificed his passion for singing into the production of unbranded leather goods just to earn enough to feed his family.
Cham used his family's expertise in the leather industry passed from 3 generations since 1947. He supplied unbranded leather belts, together with his wife and a helper, to malls and local retailers like the former Otis Department Store and Good Earth Emporium in Escolta, Manila.
He soon after named his own leather collection into McJim, grounded on the philosophy of style, quality and elegance. The company grew from 3 to 350 employees with the passionate Cham leading the design of its collections. The unbranded leather belts he used to sell were finally branded and earns as much as 40 percent of their sales.
McJim now offers a wide-range of leather products such as bags, wallets, phone cases, and even personalized key chains men can match with their wardrobe since these are available in colors of modernist black, basic dark brown, and reversible minimalist.
The durability and sleek design of McJim assures such investment on the fashionable leather items will be worth its value as these are manufactured by passionate Filipino craftsmen using Spanish and Italian fine leather sewed on German machines.
McJim Filipino leather products were showcased in Tokyo, Japan this January for a shoot of a new campaign line created by a Japanese team.
WATCH THE winning McJim Pitaka short film here:
Facebook Comments