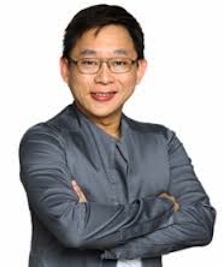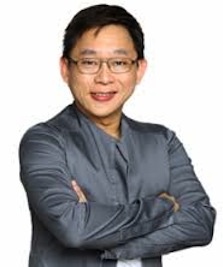 Do you love the work that you're doing or are you just doing it because you're being forced to do it?
Are you selling taho? Are you peddling suman? Are you a barber? Are you a kasambahay or a household helper? Do you work for the government? Do you work at a hospital or at an office?
Do you write for a living? Or act? Or paint?
Whatever it is that you are doing as work, do you think that you are able to do your best in it? Or do you feel like you have no passion at all for what you're doing?
Whenever you're working, is your goal just to mark off your tasks in your to-do list? Do you want to just get it all over with?
Please, let's not make light of the work that we do. In all that we do, we need to do our best, whether the task is big or small. We have to keep on doing our best because only then can we produce work that has heart, that has passion.
There is a saying that goes, "Go hard or go home."
We have to go all out. If not, we might as well just not do it at all.
If you really don't feel like doing whatever it is that you're doing, let me give you one GOOD REASON why you should work with all of your heart.
WORK FOR THE LORD
Colossians 3:23 says this: "Whatever you do, work at it with all your heart, as working for the Lord, not for men."
We all have different sets of motivation for doing what we do. We can do it for our family, or for our own personal growth or career advancement. But the best motivation is the Lord. The Lord is the one giving us the strength every single day to do the things that we need to do.
It's important to put our hearts into our work. The big difference is not in what we do, but in how we do it.
Two basketball players with different levels of skill weren't born that way. One player isn't better than the other just like that, or by accident. Yes, they would both practice everyday. Yes, they would give their best in every game. But the better player is the one whose motive and purpose is not just to play the game well, but to play the game well for God.
DO IT ALL FOR THE GLORY OF GOD
The Bible says in 1 Corinthians 10:31, "Whatever you do, do it all for the glory of God."
We need to put our hearts in the things that we do because only then will we be able to glorify God. Slacking off and not doing our best cannot and will not glorify God.
And why do we have to glorify the Lord? God was the One who created all of us. If it weren't for God, we won't be able to do the things that we want to do and the things that we need to do.
If it weren't for Him, we wouldn't even exist.
When God is glorified in your work, He will reward you.
THINK. REFLECT. APPLY.
How do you feel about your work?
What is your motivation for working?
Glorifying God and working for the Lord are perfect motivations to enable you to work with all
of your heart.
Facebook Comments