The Iglesia Ni Cristo (INC) broke 3 Guinness World Records as the religious organization gathered members at the Philippine Arena to celebrate the New Year.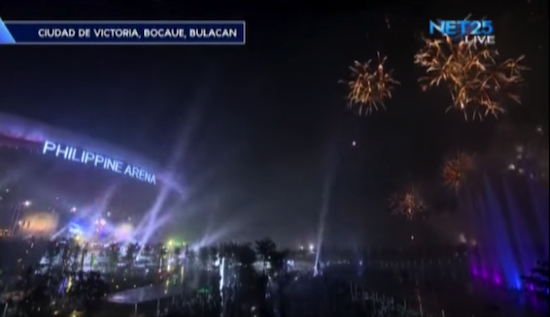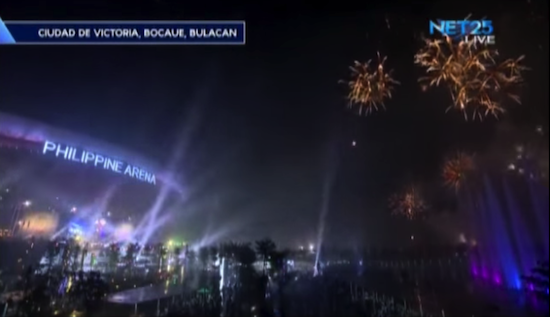 Reports from the event say the Guinness World Records official adjucator Christina Conlon confirmed the INC's success in setting the new world record for the Largest Firework Display with 750,000 pieces of fireworks. The previous record was at 540,000 held by Norway.
Before the fireworks display commenced at midnight of December 31st, the INC celebration also set the record for the longest line of sparklers lit in relay, and the most sparklers lit simultaneously.
Over 100,000 members of the INC gathered in Bulacan for the New Year's celebration and to witness the world record attempts.
In October the INC also broke 2 Guinness World Records for the Largest Audience at a Film Premiere and Largest Attendance at a Film Screening at its premiere of a biopic of the religious organization's founder "Felix Manalo" also held at the Philippine Arena.
Guinness conferred the certificates for the 3 titles before the INC celebration ended at 3 in the morning of January 1st.
Facebook Comments