Being a student isn't always a walk in the park. It can be pretty challenging considering that one has to juggle academics, extracurricular activities and there are even those who have to worry about finances. However, student life is extra tough for a person with disability (PWD).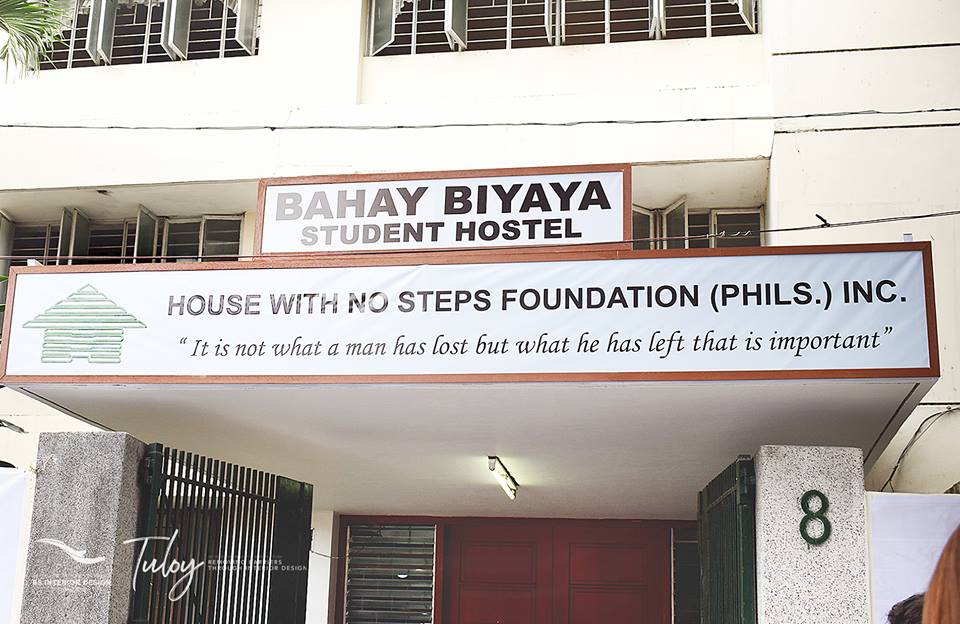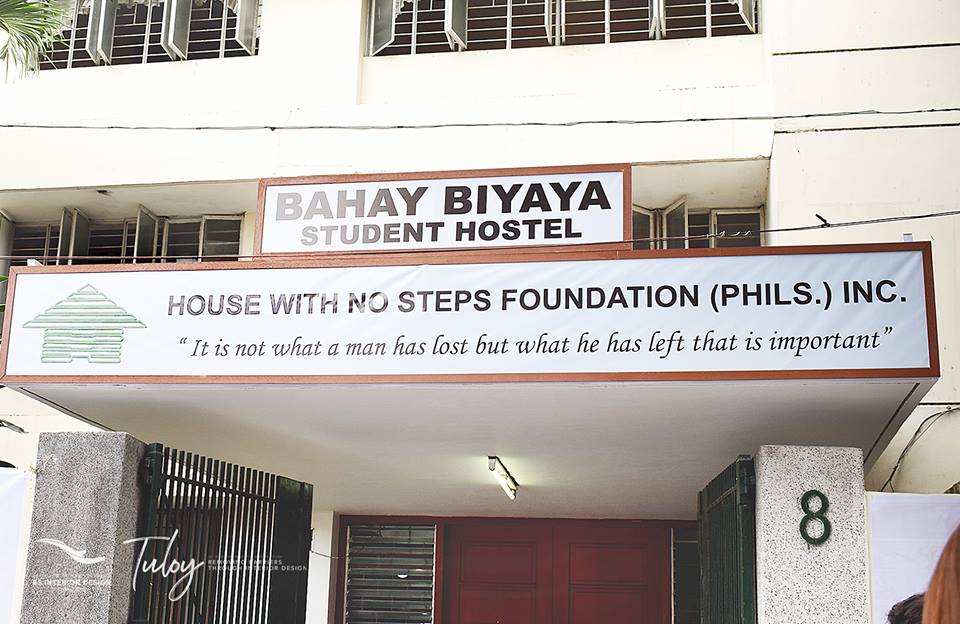 Back in the 80s, a hostel in Cubao, Quezon City called Bahay Biyaya, was built to accommodate 40 to 50 PWD highschool and college students. However, it has not been renovated since and the place badly needed improvements.
UP Diliman Interior Design students graduating this 2018 decided to help out Bahay Biyaya. It has become customary for the graduating class to pick an institution for a free "makeover". They launched a project called "Tuloy: Removing Barriers through Interior Design."
"The student hostel remained untouched since the 1980s, manifesting outdated PWD standards," Gabrielle Sayson, a class member of Tuloy tells Esquire Magazine. "The lounge was gloomy, poorly lit, and had a worn-out reception counter. There were minimal furniture pieces, and these were not maximized." Aside from being rundown, some facilities in the hostel were inaccessible to PWDs, such as overhead storage and cabinets in the kitchen.
However, just like any renovation, giving Bahay Biyaya a makeover entails money so aside from getting sponsors, the Tuloy team also held fundraisers such selling cheesecakes and K-Pop shirts. The construction surprisingly took only a month, which was remarkably quick considering that the students still had classes. They used Universal Design principles to make sure that all spaces are easily accessible.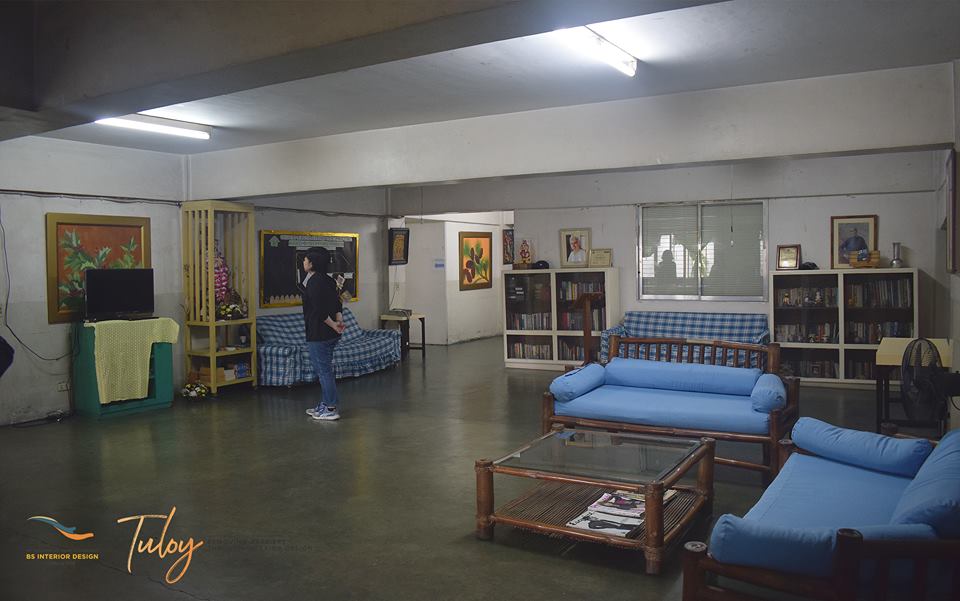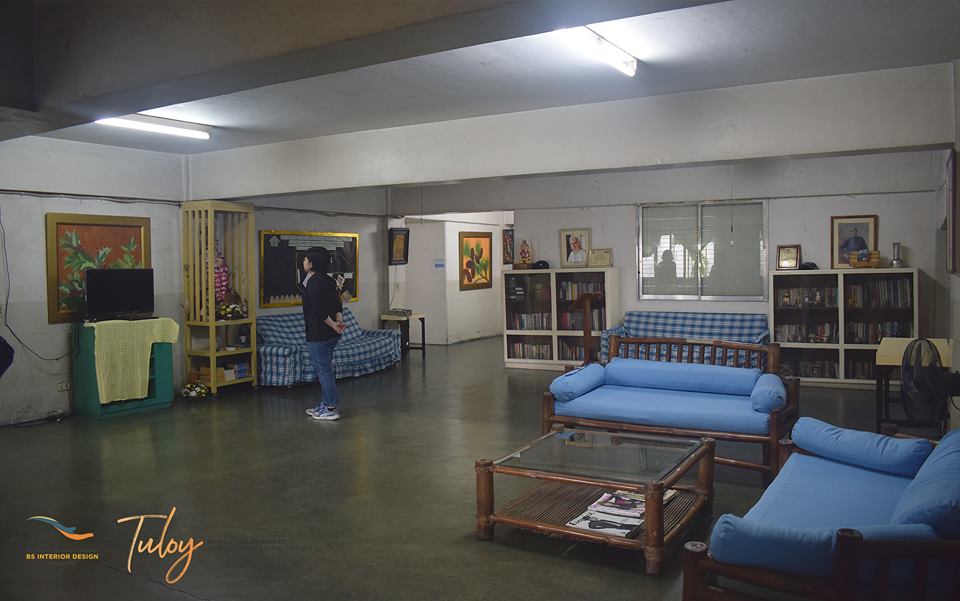 Initially, the lounge area used to receive guests was dark and unwelcoming. The Lounge Team consisting of Erika Balankig, Alyanna Pang, Patricia de Jesus, Cyrene Navia, Jonvi Sanchez, and Keeza Abrenilla kept the open layout but added proper seating and tables to make the space more welcoming.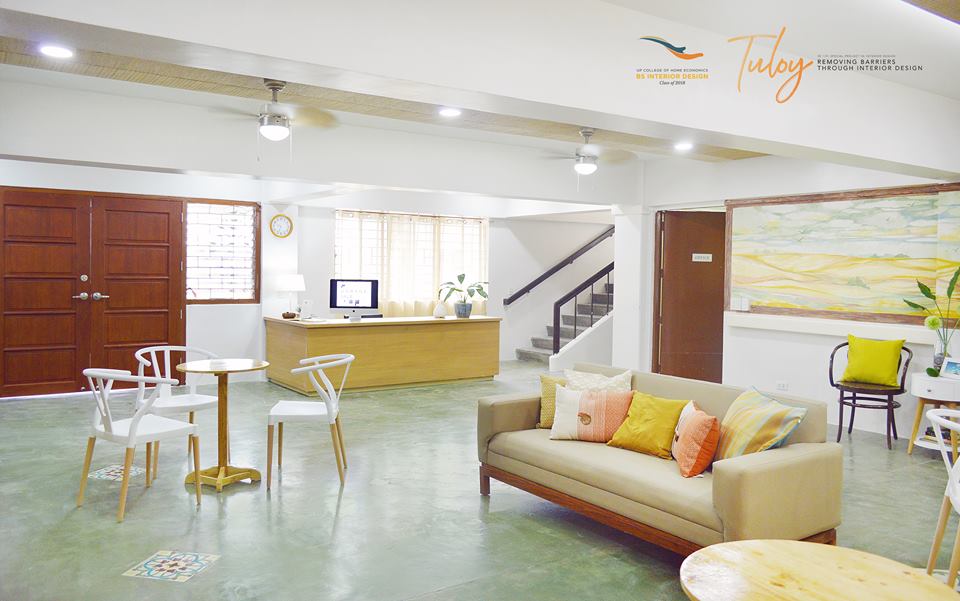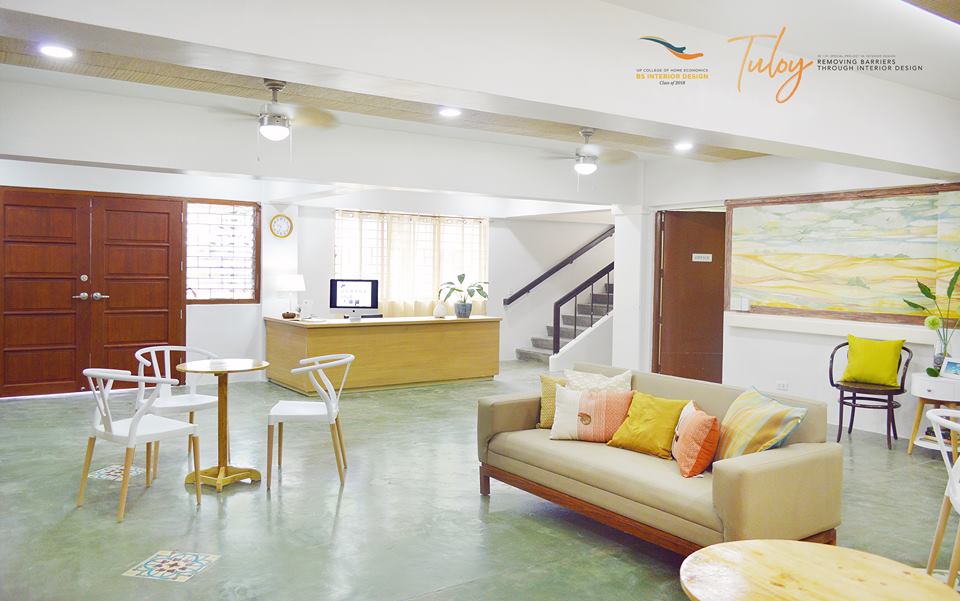 To address the poor lighting of Bahay Biyaya, the Tuloy team chose a brighter color palette, painted the walls white and multiple LED lamps were installed. A mural by artist Alfred Galvez adds a pop of color to the lounge's accent wall.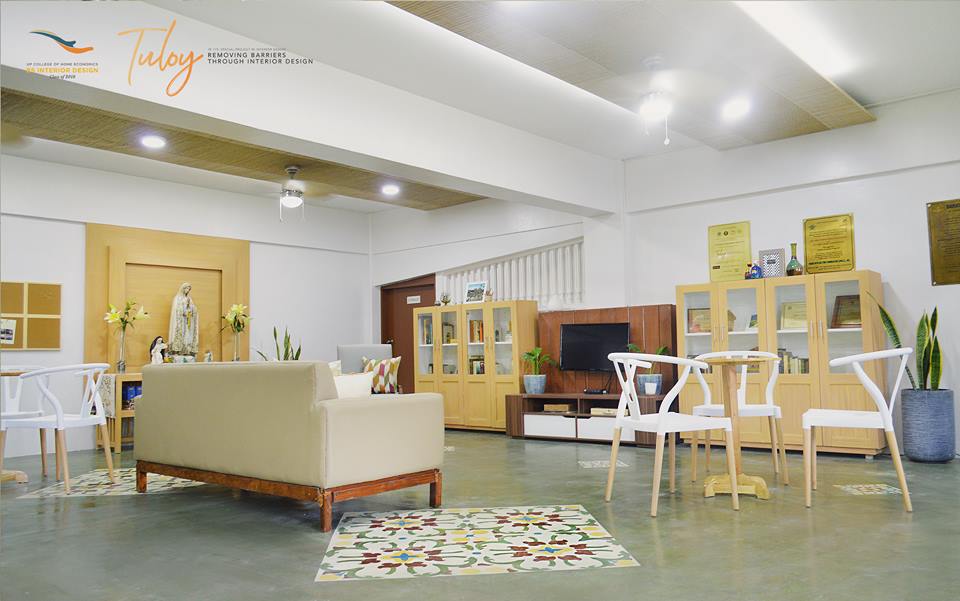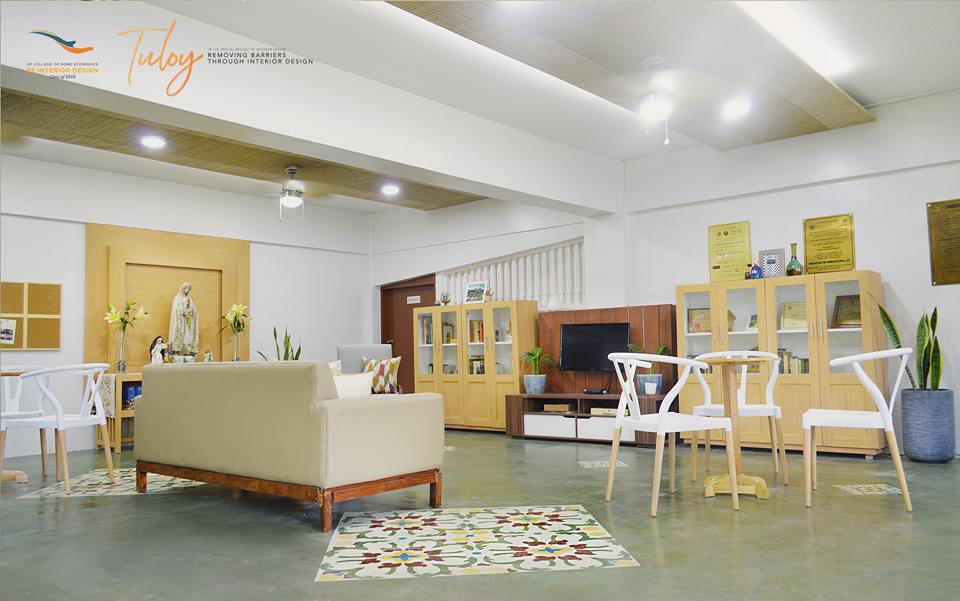 The team kept the cement floor for easy cleaning but added machuka tiles as an accent. The entertainment area was given a mini-library and a TV.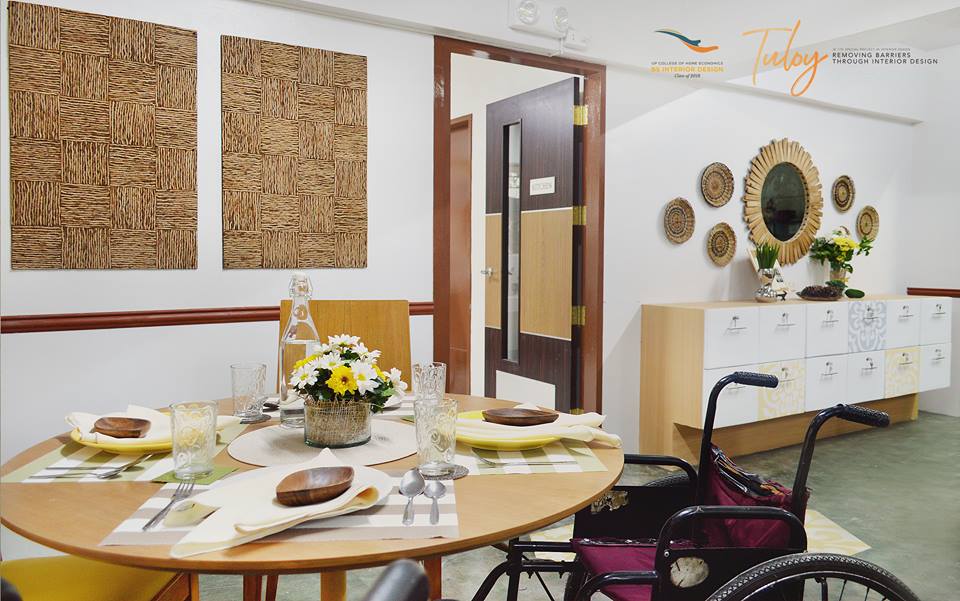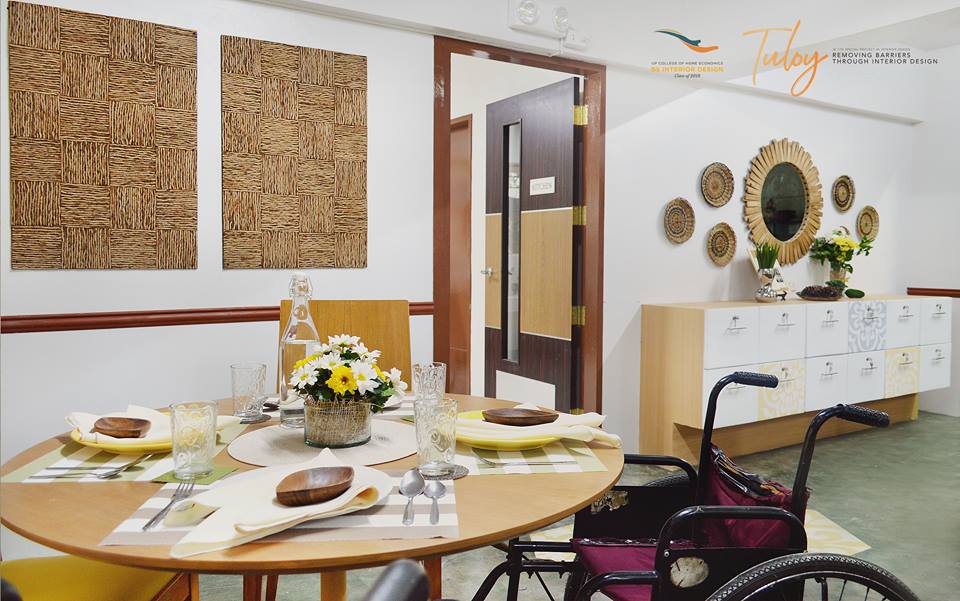 The dining area was made just as colorful and cheerful as the lounge. "We used the concept of 'agahan' or breakfast in the design process as it is a moment when one feels warm and welcome … and when one's strength needed for the day is drawn," says Gabrielle. The Dining Area team consisted of Edamae Olajay, Danielle dela Cruz, Hannah Crescencio and Jiji Garcia. They chose a sunny yellow color for the dining room.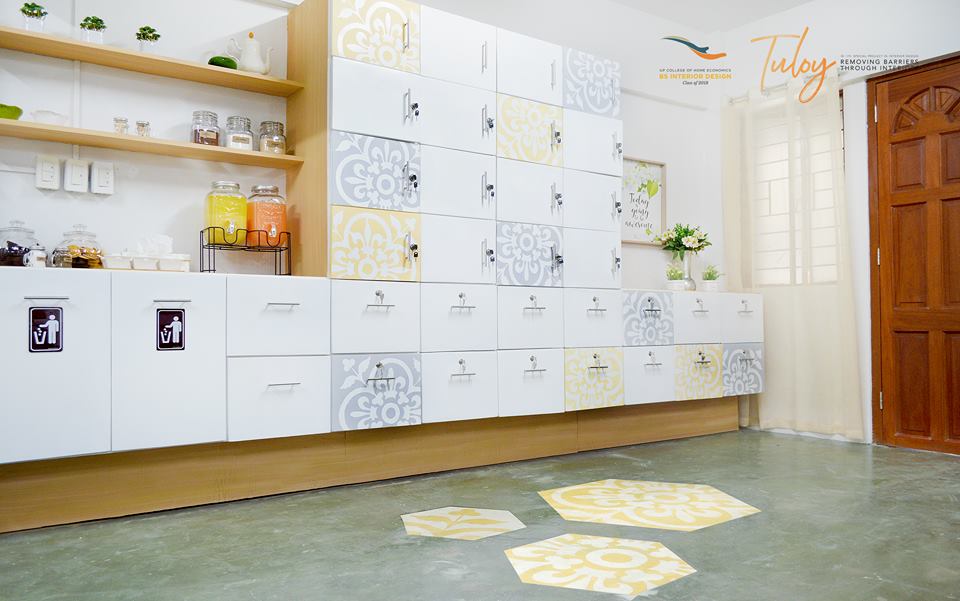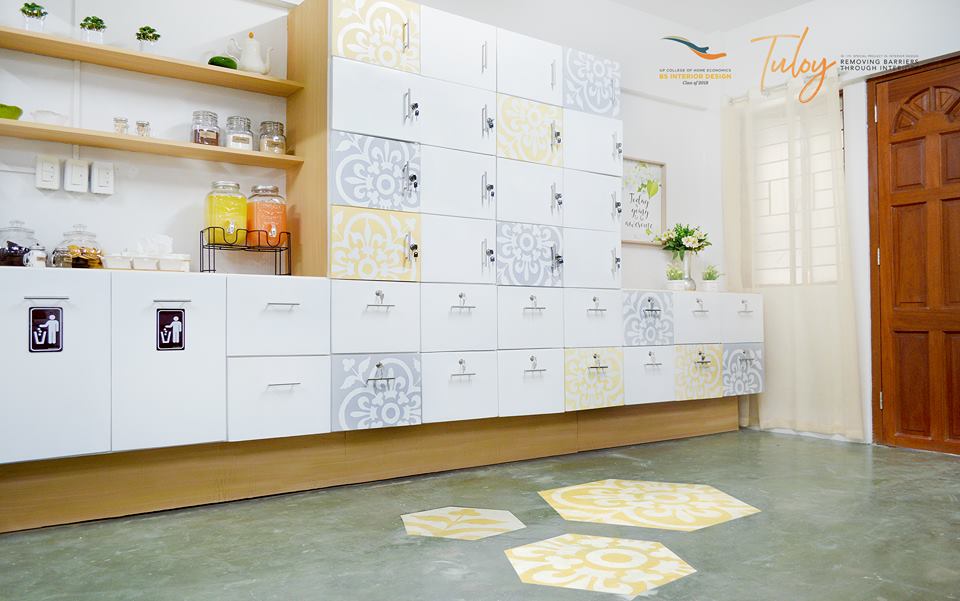 The team prioritized changing the worn-out utensil lockers to keep things sanitary. They decorated the new ones with yellow and gray floral patterns.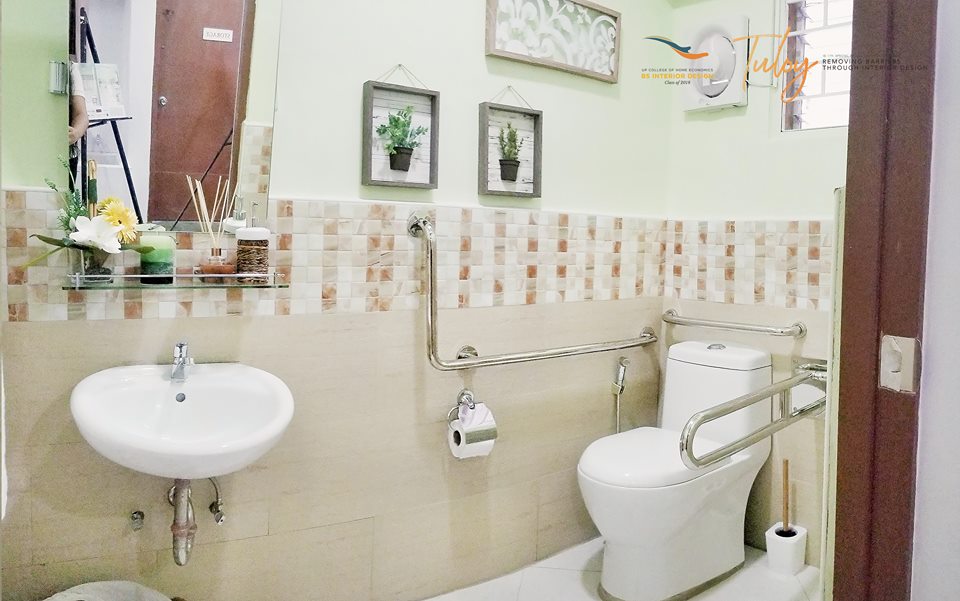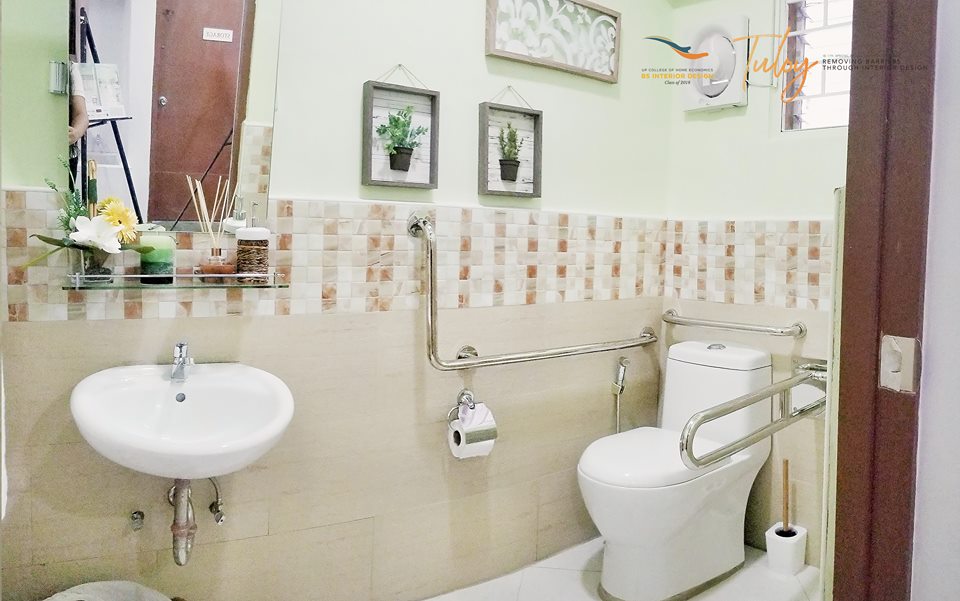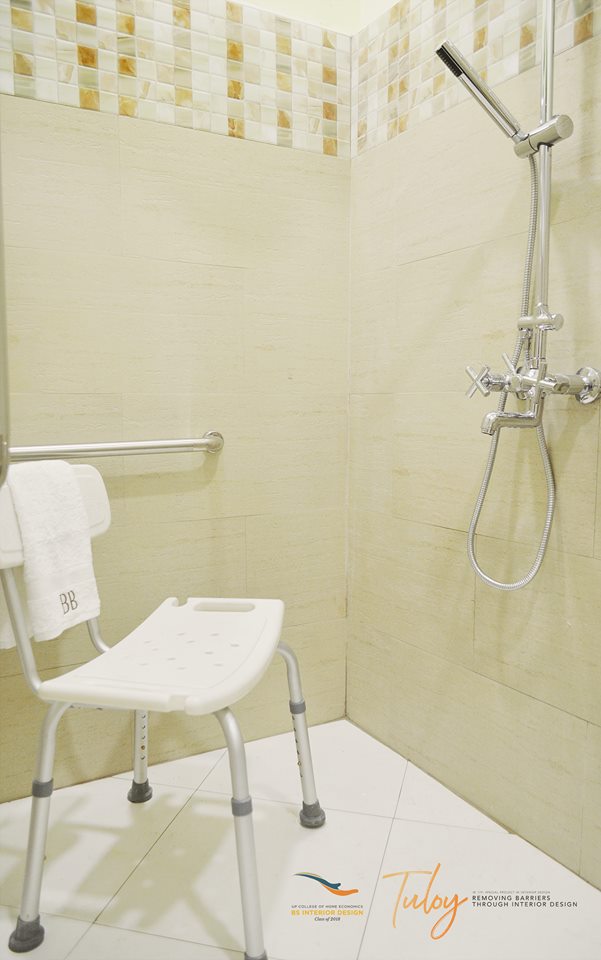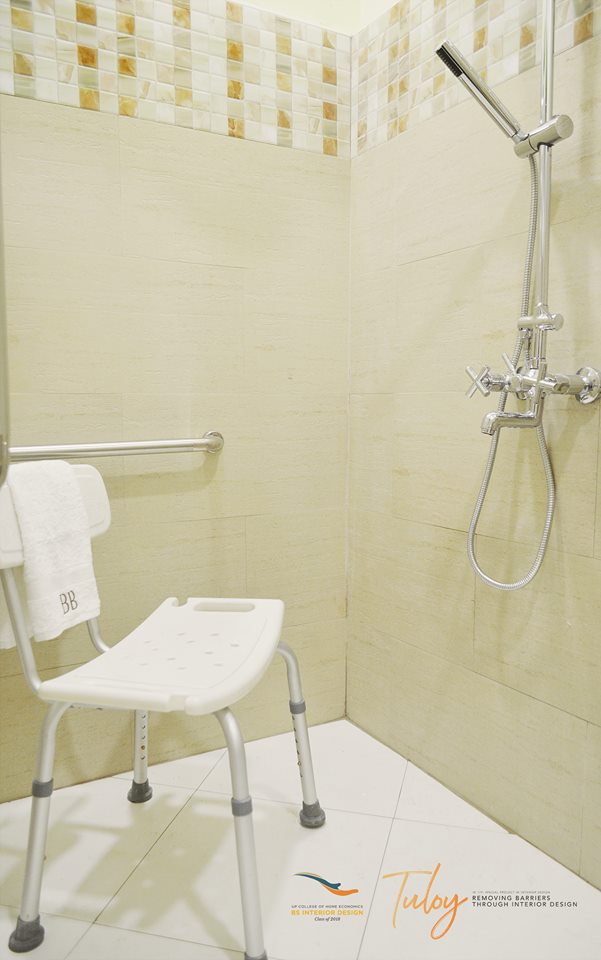 The bathroom also badly needed a makeover as the tiles were already broken and the area was moldy. The Toilet and Bath team consisting of Gabrielle Sayson, Macon Davila, Trisha Lyn Perez and Cleyanne dela Calzada replaced the tiles with non-slip ones for safety reasons. They also installed grab rails, hand rails and adjustable showerheads plus non-slip seats for the shower area. "Aside from using the principles of Universal Design … we used the Person-Environment Theory as we analyzed the compatibility of each space with its users … this entails assurance of a good design that improves the users' comfort and productivity."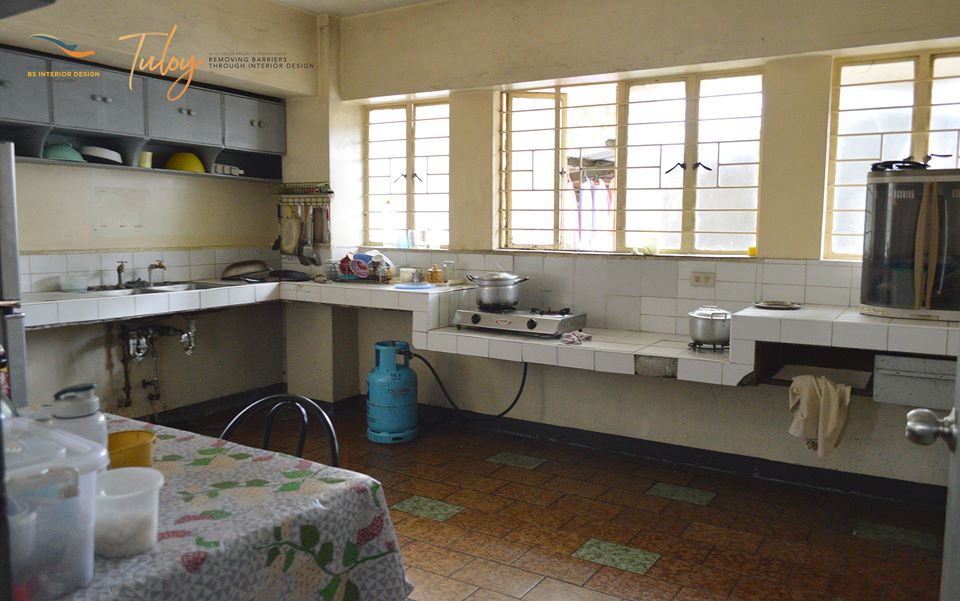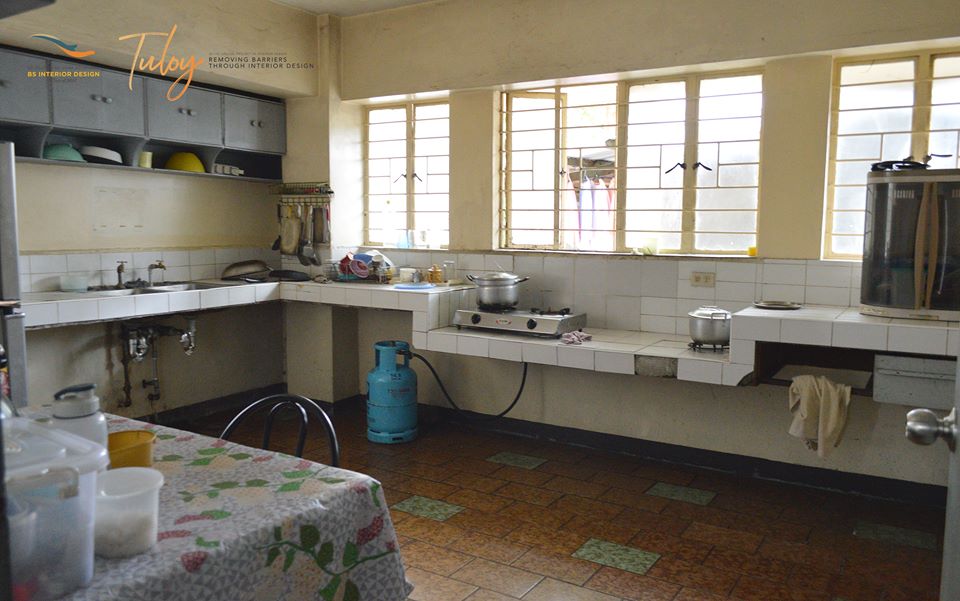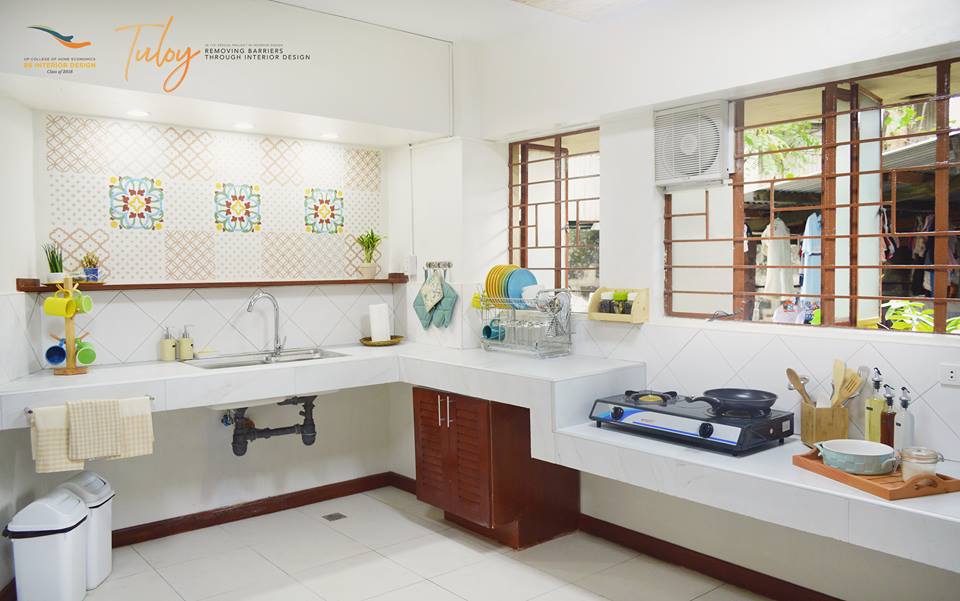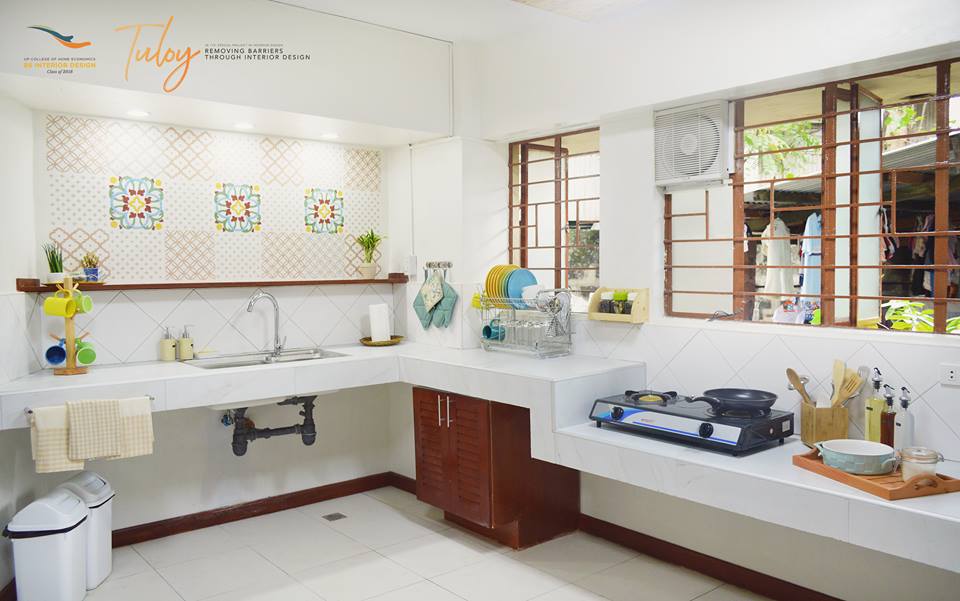 Major improvements were also done in the kitchen. "The main problem lay in the unutilized overhead cabinets and storage spaces because they were too high for the users, especially those who were wheelchair-bound," says Gabrielle. That's why the team of Regina Sula, Corinne Bolisay, Lieve Aurelio, Pauline Indita and Gillian Guiang removed overhead cabinets and kept all frequently used items within reach. They also stayed away from base cabinets so there is enough leg space for those in wheelchairs.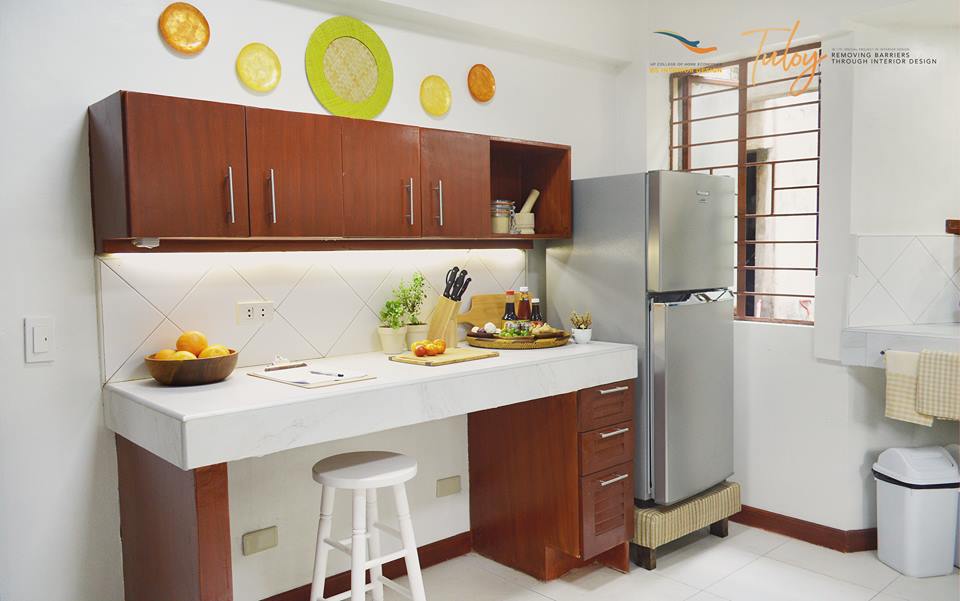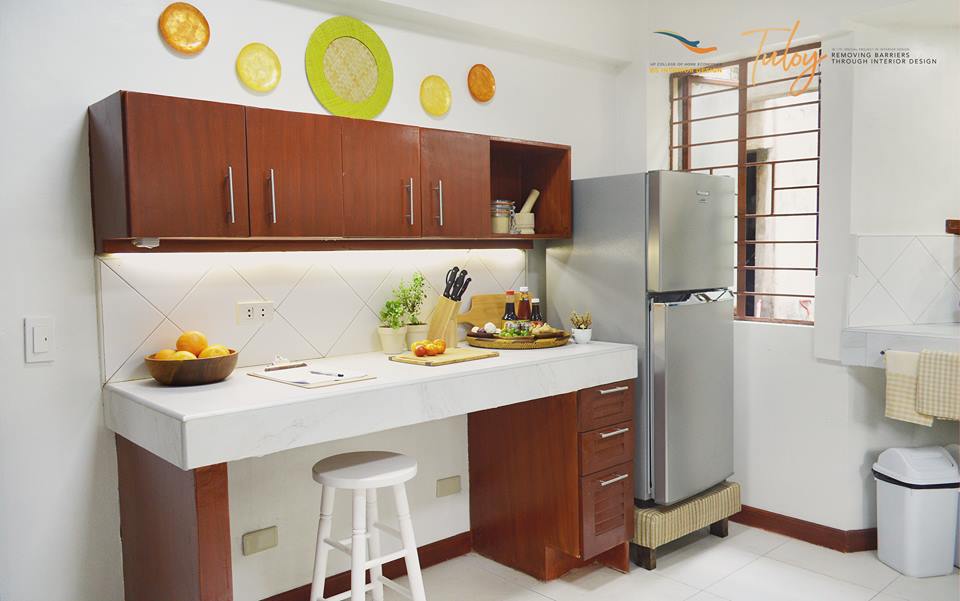 The old kitchen design did not have enough preparation counters and whatever was there had broken, worn-out tiles. "Moldy and cracked countertop tiles became a huge issue as this was very unsanitary," adds Gabrielle. That's why they replaced it with new ones and added backsplashes plus a proper prep counter on one side.
To see more works of Tuloy, simply check out their Facebook page.
Facebook Comments