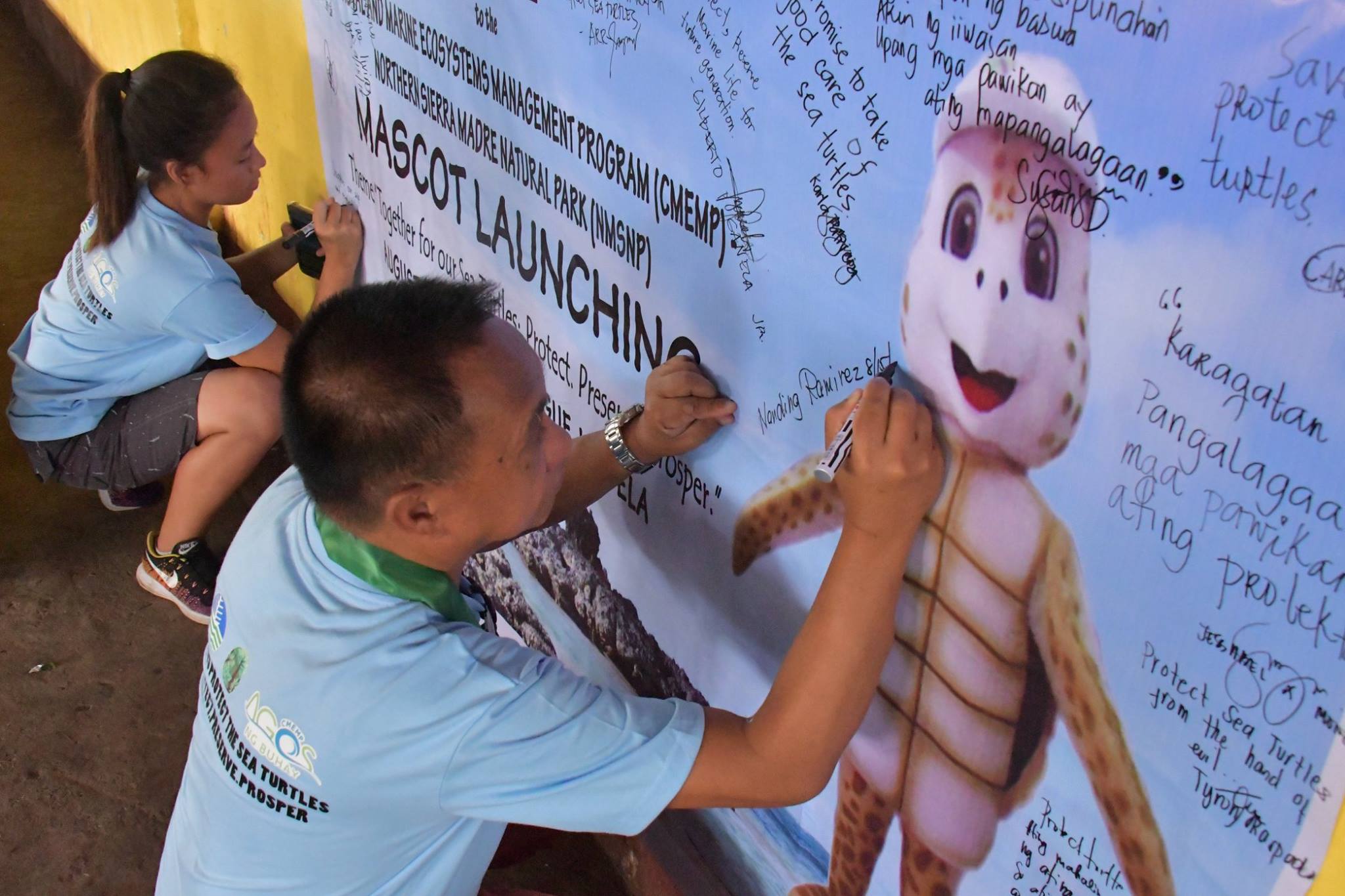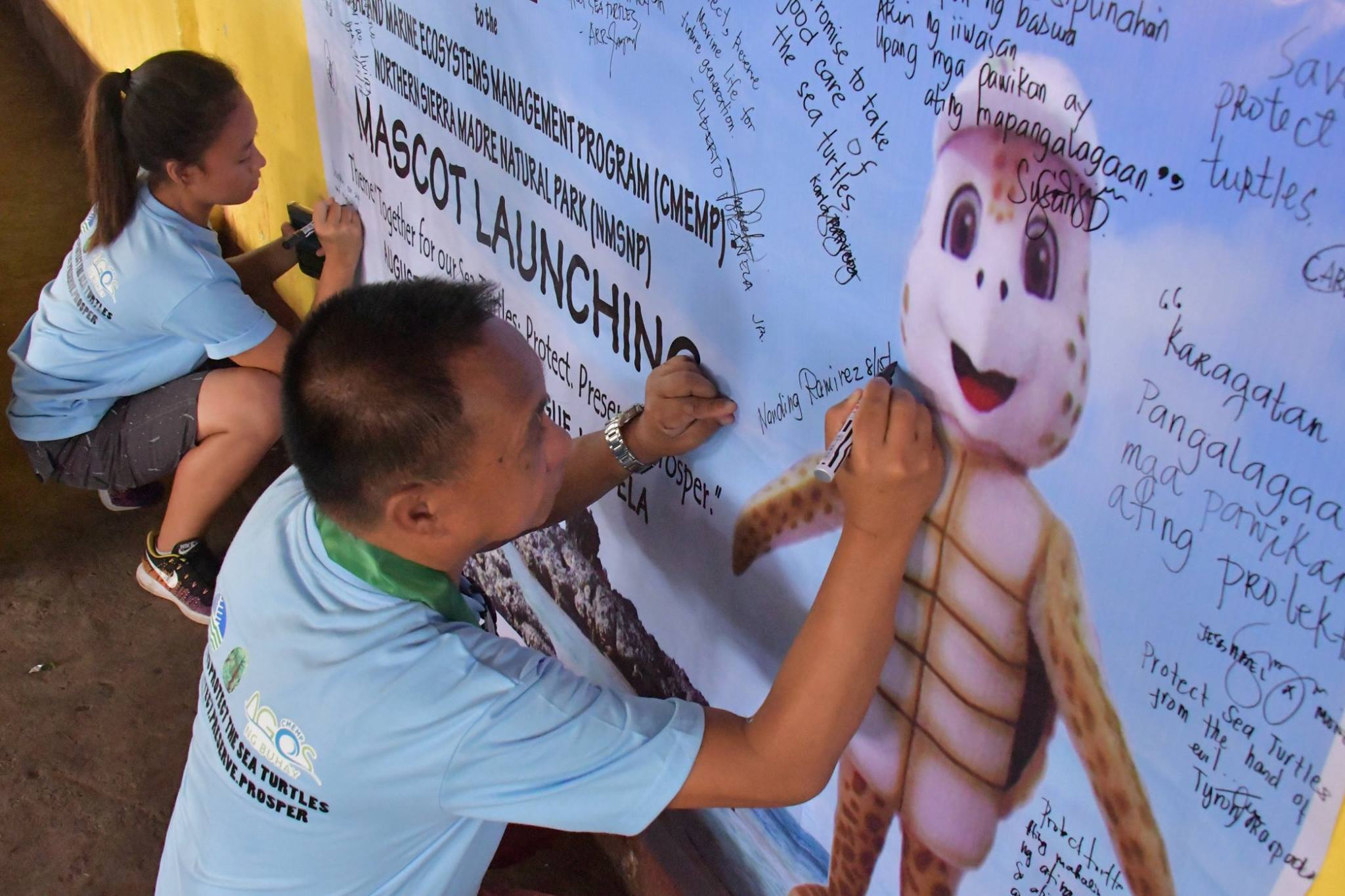 The youth of Isabela and the northern regions of the Philippines are being urged to help as protectors of the area's marine resources and creatures particularly the Hawksbill sea turtle.
The Hawksbill sea turtle (Eretmochelys imbricata), the flagship species of the marine sector of the Northern Sierra Madre Natural Park (NSMNP), is listed as critically endangered species by the International Union for Conservation of Nature.
Hawksbill sea turtles typically grow up to three feet in length and weigh around 80 kilos on the average. The turtle's shell, or carapace, has an amber background patterned with an irregular combination of light and dark streaks, with predominantly black and mottled-brown colors radiating to the sides.
The environmental drive to protect the Hawksbill is represented by its new mascot, Pawi.
The Pawi campaign aims to promote awareness of the sea turtle's importance to the ecosystem and to call for the protection of the Hawksbill among those who frequently encounter sea turtles.
The Sierra Madre Natural Park, the largest protected area of marine resources of the country which stretches along the eastern side of Northern Luzon (Region II) and the eastern part of Isabela province, seeks out "youth who will serve as future warriors and implementers who support projects and movements to protect and preserve marine resources and creatures."
"The Hawksbill sea turtle will be highlighted to protect the species from extinction," affirmed Provincial Environment and Natural Resources Office information officer Racquel Caldez in a Philippine News Agency interview.
Pawi was developed to represent the Hawksbill Sea Turtle by the Coastal and Marine Ecosystems Management Program (CMEMP) through a survey with NSMNP and consultation with various sectors in the municipalities of Palanan, Maconacon, Divilacan, and Dinapigue and aims to promote the turtle's relevance to Filipino youth.
With reports from Kim Nicole Regis
Facebook Comments