International pop icon Jennifer Lopez wore a Michael Cinco hand painted crystallized stained glass cape during the Tonight Show tribute to Orlando shooting victims.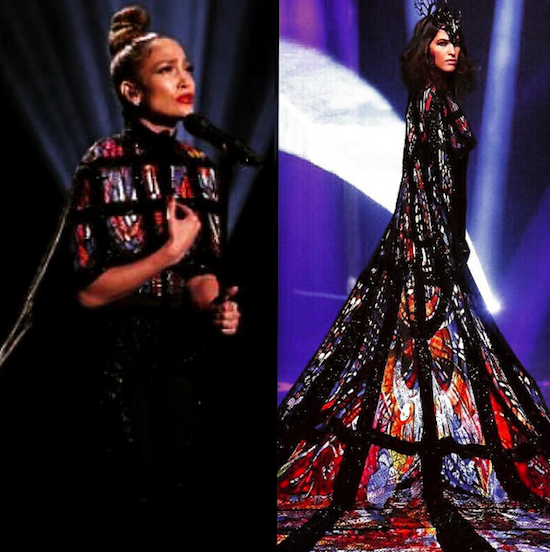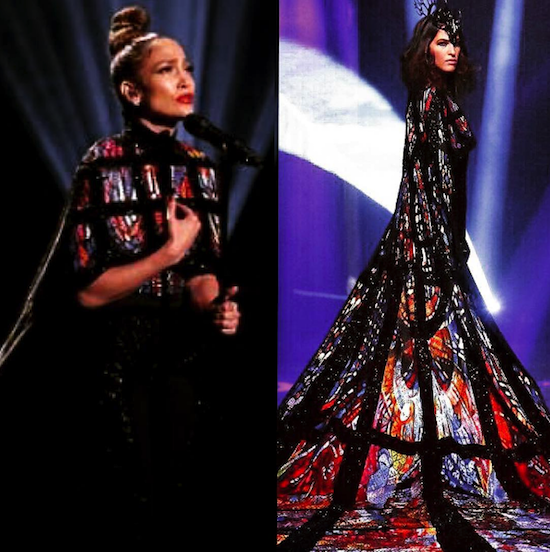 The Filipino designer's creation worn by J.Lo was from his Impalpable Dream Collection for the Spring-Summer 2016 Fashion Forward.
Cinco says it took 6 months and 100 people to complete the 20-foot couture dress which resembled the stained glass of the Saint Chapelle royal chapel in France, embroidered with hand made silk, and embedded with 10,000 Swarovski crystals.
Lopez wore the cape as she performed a song of hope and love as tribute to the victims of the Pulse club shooting which claimed 50 lives.
The Dubai-based Cinco recently made Filipino fashion history when he debuted his collection at the Paris Fashion Week.
The renowned couture designer has dressed Lopez in many events, including the 2015 American Music Awards.
Facebook Comments