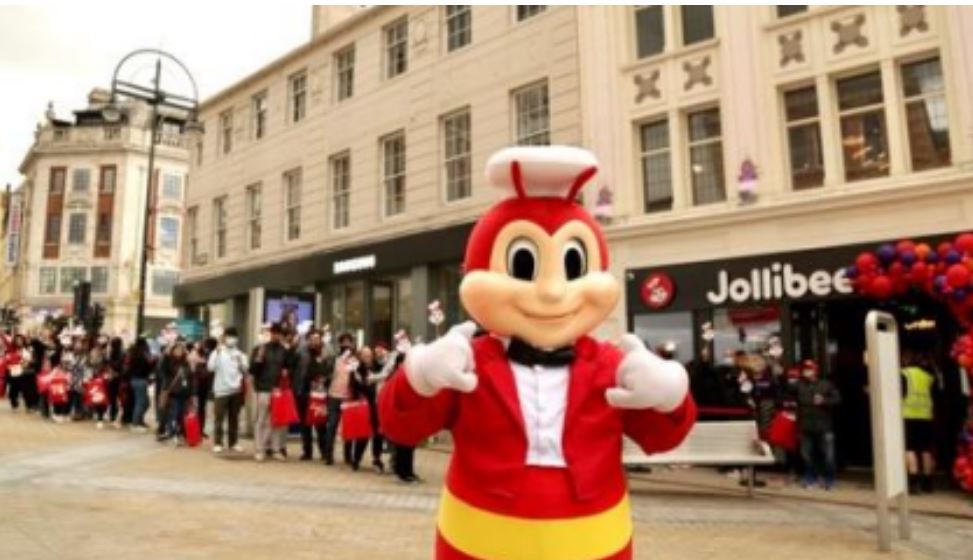 Filipino food brand Jollibee has opened 11 new stores this year across Europe, Middle East, and Asia and is targeting more openings until the end of 2021.
Jollibee recently opened two (2) new branches in the center of Reading on Broad Street and in Leeds in the United Kingdom. It also recently opened its first store in Madrid, Spain, to thousands of customers patiently waiting in line during opening day.
The Jollibee Group plans to open 50 stores in Europe in the next five years, focusing on UK, Italy, and Spain.
In the Middle East, Jollibee opened new restaurants at the Villaggio Mall and City Center Mall, both located in Doha, Qatar, and at the Riyadh Gallery Mall in Saudi Arabia. In Jollibee Riyadh Gallery Mall, locals comprised a quarter of customers on opening day and grew to almost half of customers on its second day – continuing a trend of more mainstream customers patronizing Jollibee across the Middle East region.
For its expansion plans in East Asia, Jollibee opened two (2) new stores in Hong Kong through its franchisee. One is located at Causeway Bay, the second most expensive shopping street in the world; and the other restaurant is located in Wanchai Road, a popular district with over six hundred thousand workers, shoppers, and commuters. Half of Jollibee Hong Kong's customers are now locals, with some stores such as Wanchai Road having majority local customers.
Jollibee plans to open more new stores across EMEAA as it aims to become a major player in the region's quick-service industry.
"As many parts of the world continue opening up, especially in Europe, Middle East, Asia, and Australia (EMEAA) Region, consumers look for new and unique moments to bond with their family and friends. We're glad that consumers in these markets have warmly welcomed Jollibee," said Dennis Flores, President of Jollibee Foods Corporation for EMEAA.
"We are also delighted to see that the love for Jollibee and our world-famous Chickenjoy has no borders as more and more local customers patronize our products. Jollibee hopes to continue bringing more people from all walks of life to bond over our great tasting food at superb value for money," Flores added.
Good News Pilipinas is celebrating its 15th Anniversary in 2021 by giving away prizes! Subscribe to this website and  Good News Pilipinas! TV YouTube channel and enter the raffle by telling us what you like about our stories in an email to editor@goodnewspilipinas.com
Facebook Comments