Hear ye all collectible enthusiasts! The Philippines' first Funko Pop Ad Icon – the much-awaited Jollibee Funko Pop toy – is now scheduled for a limited release during its launch at the AsiaPop ComicCon (APCC) and afterwards in Jollibee stores and hobby shops nationwide.
Jollibee and APCC jointly announced the advance release of the Jollibee mascot figurines during its launch at the APCC on July 27-29 at the SMX Convention Center.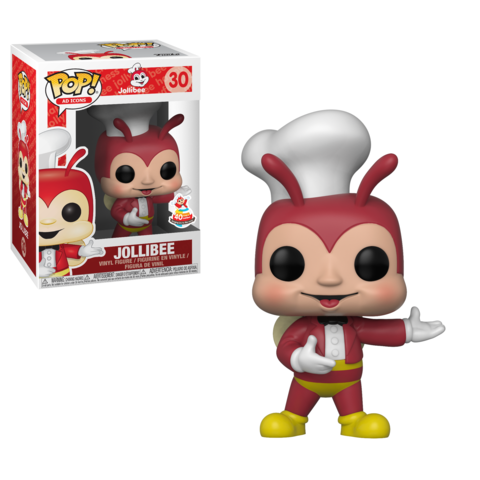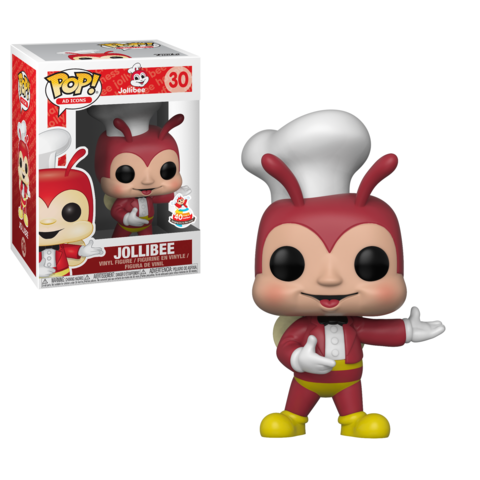 On July 30, selected Jollibee stores will offer the Jollibee Funko Pop toy until supplies last. There are 8 participating stores in Metro Manila, 4 in North Luzon, 4 in South Luzon, 4 in the Visayas, and 4 in Mindanao.
Go to this list of 24 Jollibee stores with the Funko Pop figurines to find the nearest branch offering the Jollibee mascot.
Jollibee and Funko fans have awaited the release of the Jollibee Funko Pop since the Filipino fastfood chain teased about the new Jollibee toy in June.
Funko describes the new toy collaboration: "Jollibee, a large bee mascot dressed in a blazer, shirt, and chef's hat. was introduced by the brand in 1980. Now a cultural icon and symbol of Filipino pride, the Jollibee mascot represents the company's mission of spreading the joy of eating around the world."
The Jollibee Funko Pop will also be available at the following toy shops:
Filbar's
Toys R Us
Toy Kingdom
Toy Town
The fastfood chain is releasing the special edition Jollibee toy to commemorate its 40th year as the homegrown Filipino fastfood chain.
Facebook Comments