Filipino-American JR De Guzman has been named the winner of the 13th Annual Standup NBC.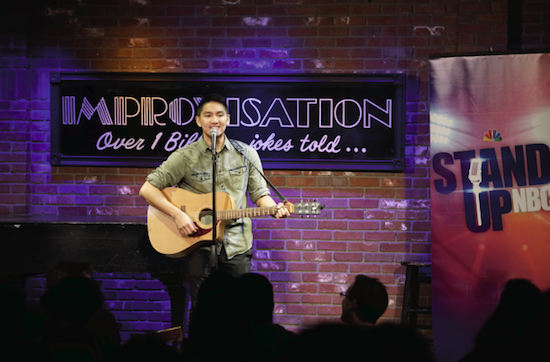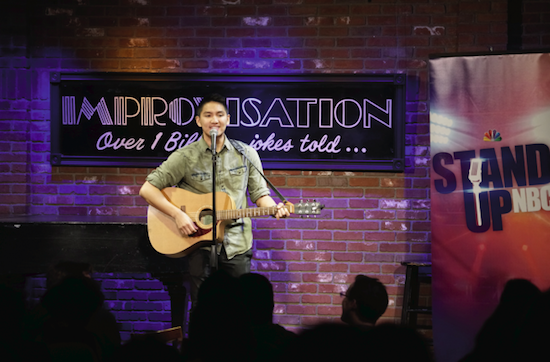 De Guzman's win in the nationwide search for comedians of diverse backgrounds brings with it a one-year talent holding deal with NBCUniversal, a headlining spot performing before the National Association for Campus Activities bookers convention, and the headline spot at the regional semi-finalist showcases for this year's StandUP NBC, according to Deadline Hollywood.
JR won over eight other finalists selected from more than 600 standup comedians who auditioned at open calls in San Diego, Nashville, New York City and Austin.
"I really hope this is a win for the Filipino community and people of all diverse backgrounds," he said in an interview with the Asian Journal.
His win at NBC Standup brings JR into an impressive list of previous StandUp NBC winners and alumni including Deon Cole (Black-ish, Angie Tribeca), Ron Funches (Powerless), Tone Bell (Netflix's upcoming comedy Disjointed, Truth Be Told), W. Kamau Bell (CNN's United Shades of America), Lil Rel Howery (The Carmichael Show) and Brandon T. Jackson (Deadbeat, Tropic Thunder).
"JR is a unique comic talent who impressed us with his presence and genuine optimism," said Grace Wu, Executive Vice President of Casting, NBC Entertainment in the Deadline article.
The Filipino comedian who dishes out humor on stage while playing tunes on a guitar told AJ how as a student he would write jokes during class, and eventually taking a course on stand-up while at UC Davis.
During his comedy routines, De Guzman integrates a lot of "jokes about [his] family and culture."
"Filipinos are just so funny naturally that…it's too easy to get material from my family or coming back from the Philippines, I'll get a bunch of new material," he said, adding that his father is another key source of humor.
In addition to auditioning for pilot season and participating in the other events associated with his win, he is looking forward to releasing his debut comedy album, "Dual Citizen," on February 24 on iTunes and Google Play.
"It's very fitting — it talks about growing up Filipino in America," he said.
"…I think it's important for other Filipinos interested in [comedy] to see someone else doing it and see that it's an option," he added. "Being Filipino on the comedy side of it motivated me to hopefully one day be a role model for other Filipinos, like [those] striving to be comedians, entertainers or performers in some ways."
De Guzman's website describes JR's beginning stand-up comedy while working as a music teacher. It also lists his notable performances for the Badaboom Comedy Series in Amsterdam and the Edmonton Comedy Festival, Stand-Up Tokyo and ROR Comedy in Japan, and the Jokers Ball in Indonesia, He has shared the stage with Tim Allen, Margaret Cho, Daniel Tosh, Jerrod Carmichael and Iliza Shlesinger. He recently appeared on Hulu's Coming to the Stage, Comedy Central's Kevin Hart Presents: Hart of the City and MTV's Acting Out.
Facebook Comments