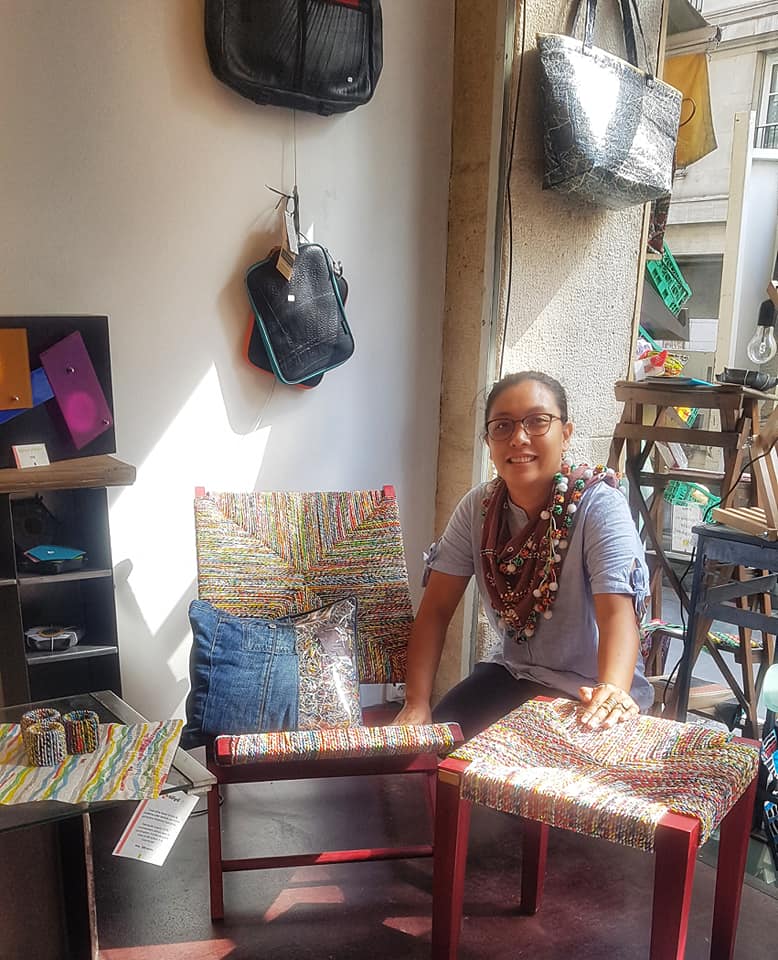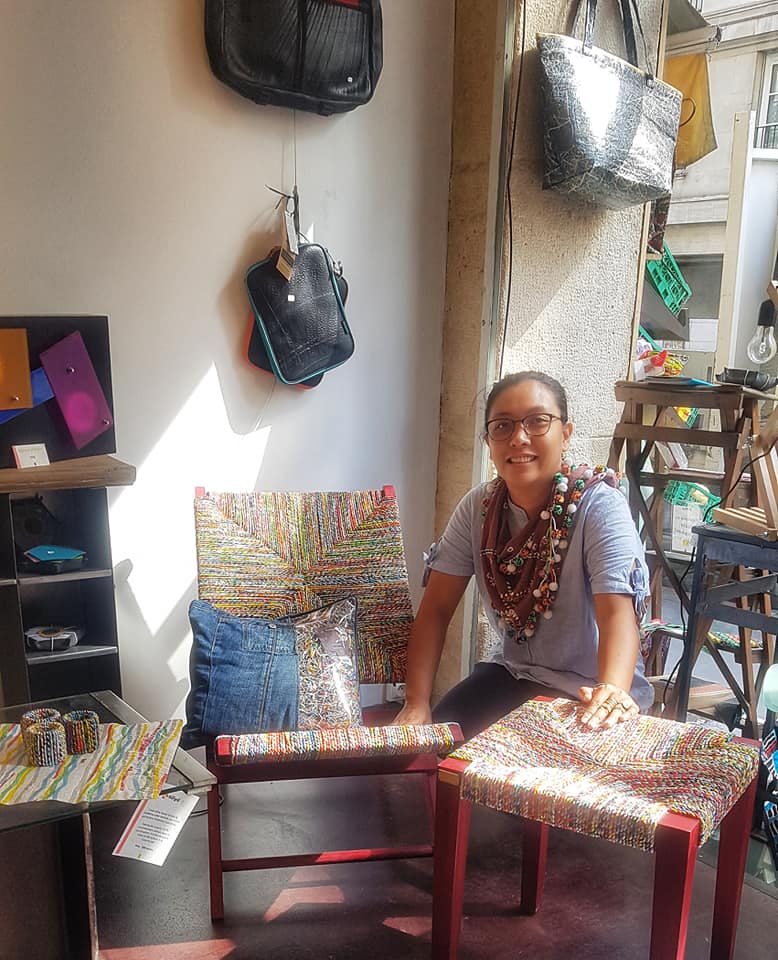 Junk Not, the social enterprise set up by interior designer Wilhelmina "Willie" S. Garcia, was in the spotlight during the Paris Design Week (PDW) held in September.
Garcia, whose designs for Junk Not which upcycled discarded material into eco-friendly furniture pieces and accessories, was selected as of the nine featured designers exhibited at the Social Design Exhibition of the PDW held at the Ground Control Paris.
After the exhibition the Junk Not designs were also featured at the Rue Rangoli shop at 74 Rue du Cherche-Midi, Paris.
Titled "Ikaw at Ako (You and Me)," Garcia's chairs exhibited in Paris are made of woven discarded plastic and foil wrappers.
The PDW 2018 edition involved 200 designers, students and design enthusiasts in a meeting of the latest trends, historical know-how and innovations in the design industry.
The PDW program listed the Junk Not philosophy: "…designing for good. Together let us solve plastic waste problem while providing livelihood."
Through Junk Not, Garcia has been actively involved in creating good environmental impact designs which minimize waste and provide livelihood to communities.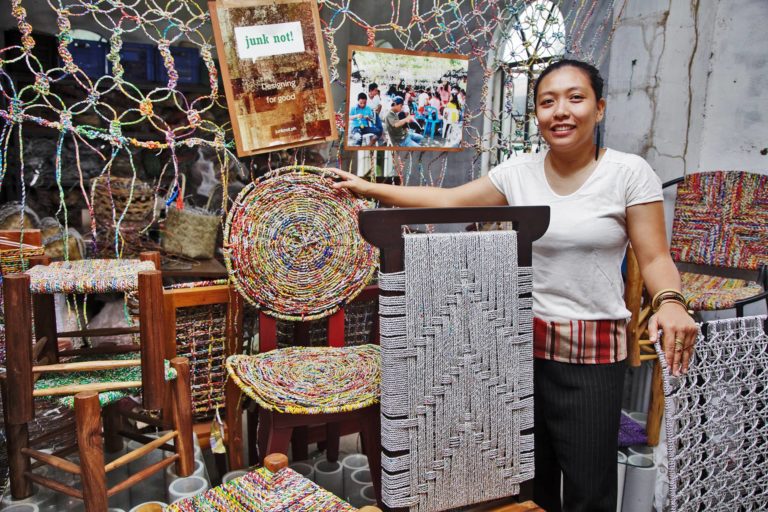 The social enterprise's programs use creative ways to transform plastic waste into functional furniture pieces.
Willie Garcia and Junk Not recently bagged a spot in the Top 10 2018 Bpi Sinag Accelerate Awardees and from the Katha Awards 2018.
The Junk Not workshop in Binan, Laguna houses more of Willie Garcia's innovative designs including her award winning "Anak ng Tupa."
Facebook Comments