Londoners got a taste of the sun, sands and surf that only the Philippines can offer without even having to leave British soil.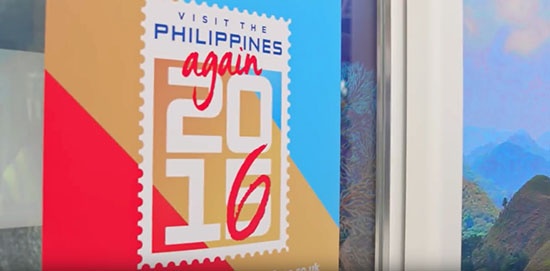 The London Waterloo Station from April to May.was transformed into an immersion zone where rail commuters were given a sneak peek on what fun they're missing for not taking a holiday to the Philippines.
The Philippine Department of Tourism's (PDOT) YouTube channel showed banners and posters drumbeating its "It's more fun in the Philippines" slogan. Photo booths featuring iconic tourism spots enable visitors to have their pictures taken as if they're holidaying in the Philippines.
There were also kiosks that allow visitors to wear a heads up virtual reality display where they could picture themselves snorkling and swimming with dolphins and whalesharks.
Commuters who dropped by the booths were given instant prizes to thank them for their time. Some even won air tickets to the Philippines to make their dream vacation come true.
The "station domination" was organized by the DOT as part of the Visit Philippines Again 2016 campaign.
"The whole thing is branded as Philippines so that in itself gives them an island feeling. Now it's very cold, so they want to have this feel of island so it's been very good so far. And we have offsite promotions as well," said Gerard O. Panga, tourism attache and director of the Embassy of the Philippines in London.
Facebook Comments