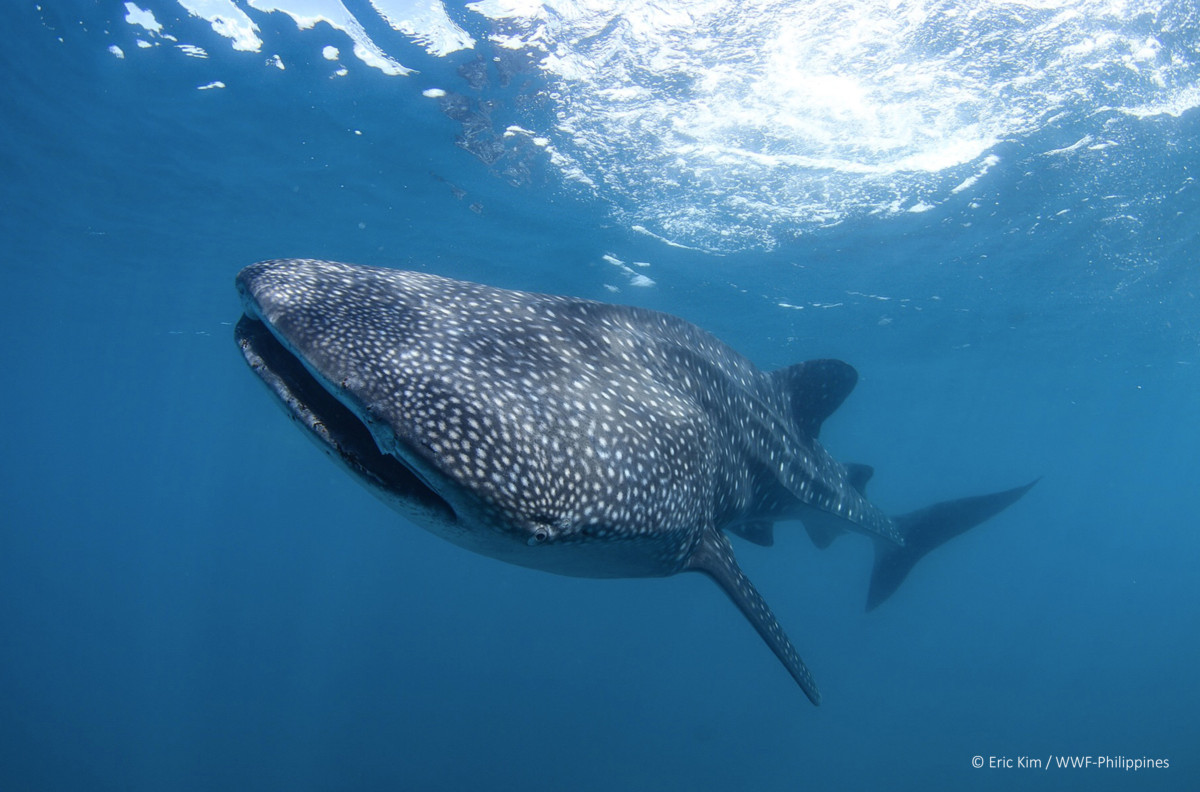 The first sighting of 26 new whale sharks in the waters of Donsol, Sorsogon has been reported during the latest whale shark survey conducted by the World Wide Fund for Nature (WWF) Philippines.
WWF Philippines reported in July the new sightings of the whale sharks, locally known as "butanding," during the organization's annual population survey in Ticao Pass off the coast of Donsol conducted from March 27 to June 15, 2021.
The conservation organization identified a total of 58 individual whale sharks, with 32 recorded during previous surveys and 26 that were new to the site and had never been recorded before in Donsol.
WWF Philippines worked with the local government of Donsol and the local Bantay Dagat to conduct the survey and protect the local whale shark population amid the ongoing COVID-19 pandemic.
"We're always pleased to see new individuals popping up in our annual whale shark survey. The waters off the coast of Donsol are really known for the whale sharks that pass through them. To be spotting new individuals year after year is proof that whale sharks still choose to come here," WWF-Philippines Project Manager Manuel Narvadez said in a statement in July.
Although the previous season's survey was held off last year due to the lockdown measures to curb the spread of the novel coronavirus disease, the WWF Philippines maintained its daily whale shark monitoring operations in the Ticao-Burias Pass Protected Seascape (TBPPS) ecosystem.
The gentle giants of the ocean are known to frequent the TBPPS, a biodiversity hotspot located between the provinces of Masbate, Sorsogon, Albay, and Camarines Sur.
Whale sharks are billed as the biggest fish in the world and have been listed by the International Union for Conservation of Nature (IUCN) as an endangered species since 2016.
Nineteen new whale sharks were recorded in Donsol, Sorsogon in 2020.
Miss Universe 2015 Pia Wurtzbach raised over PHP200,000 for the protection of the whale sharks in Donsol, Sorsogon by sending personalized video greetings to fans on Ace Video.
SEND CHEERS in the comments below to WWF Philippines and the people of Donsol for protecting the local whale shark population.
Good News Pilipinas is celebrating its 15th Anniversary in 2021 by giving away prizes! Subscribe to our Good News Pilipinas! TV YouTube channel and enter the raffle by sending us an email to editor@goodnewspilipinas.com saying what you like about our site.
Facebook Comments