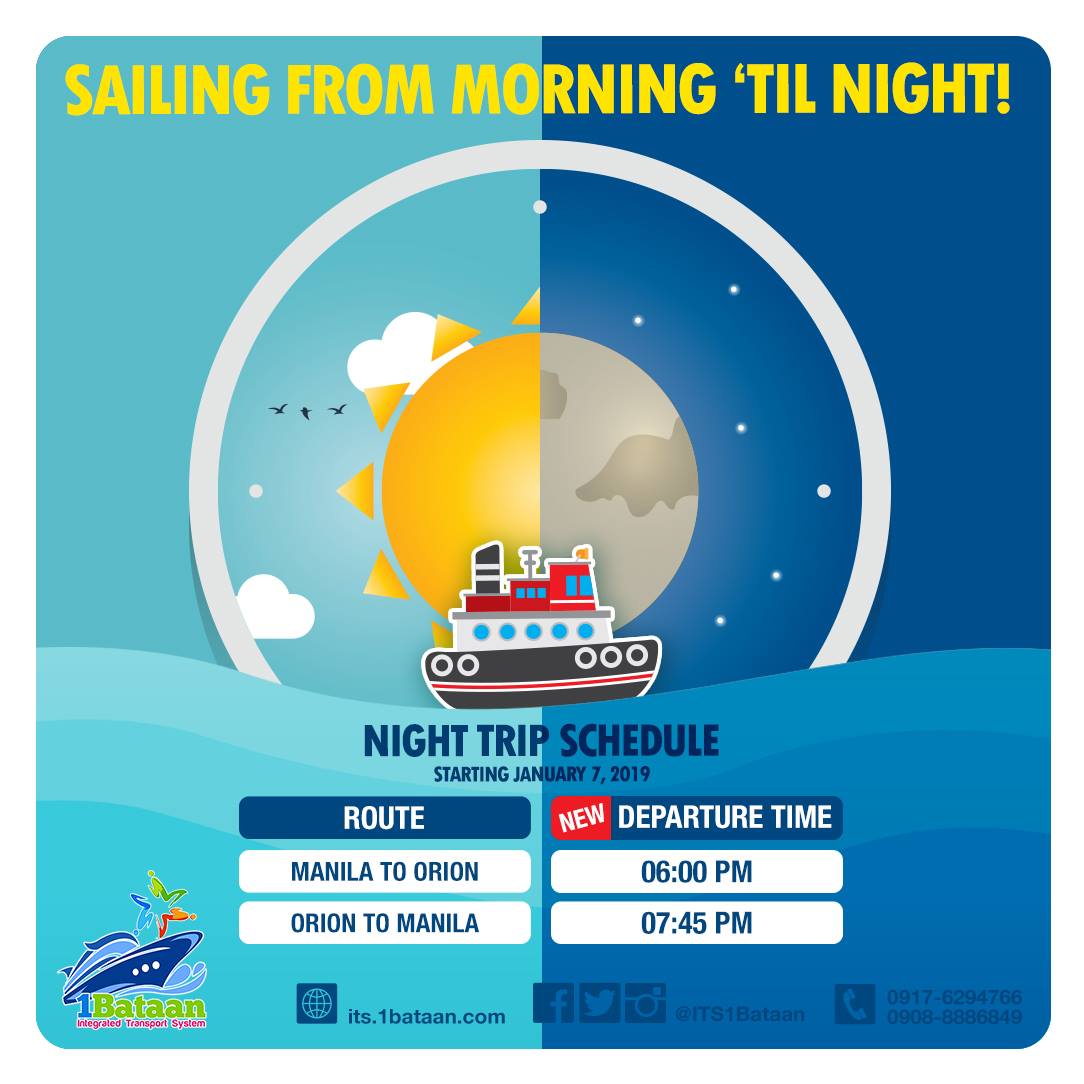 The Manila to Bataan ferry will now be sailing at night in addition to the usual day trip schedule.
The regular six (6) day trips consist of 3 trips departing from Manila and 3 trips departing from Bataan.
The Manila-Bataan morning-till-night daily trips which started January 7 now include:
Manila-Orion trip departing from Esplanade Seaside Terminal behind Mall of Asia in Pasay every 6:00 PM
Orion-Manila schedule departing from Port Capinpin, Orion every 7:45 PM.
Passengers can now book for seats online for one-way fare which cost P450, including free shuttle rides at Port Capinpin for those going to other destinations such as Limay, Pilar, and Samal.
It was in December 2017 when the Manila to Bataan ferry route began its operations, reducing travel time from 3 to 4 hours into just one hour.
The additional travel option has earned Bataan Integrated Terminal System positive feedback from netizens who posted their praises on Facebook for the additional trips which have made travel more convenient.
Facebook Comments