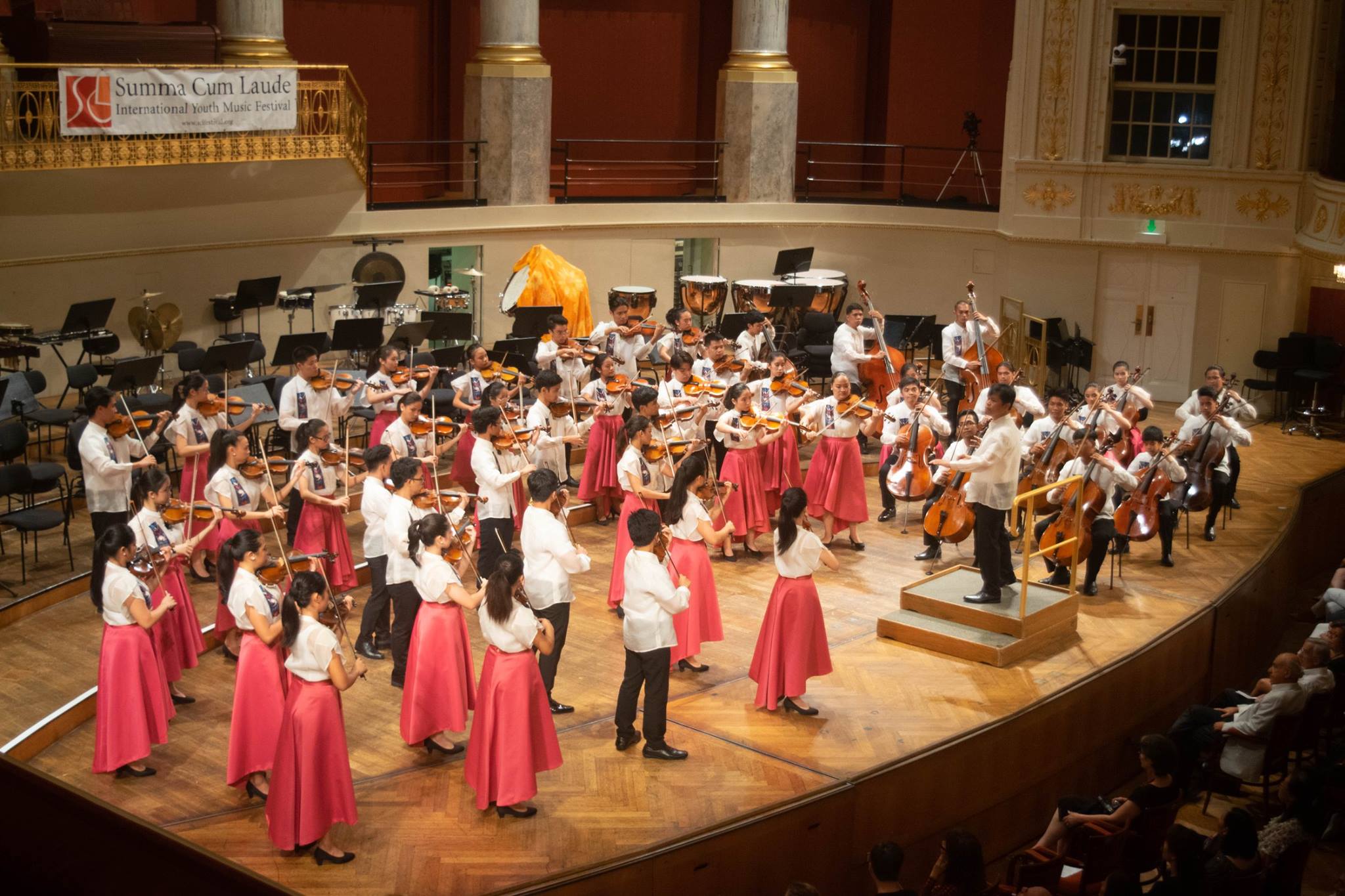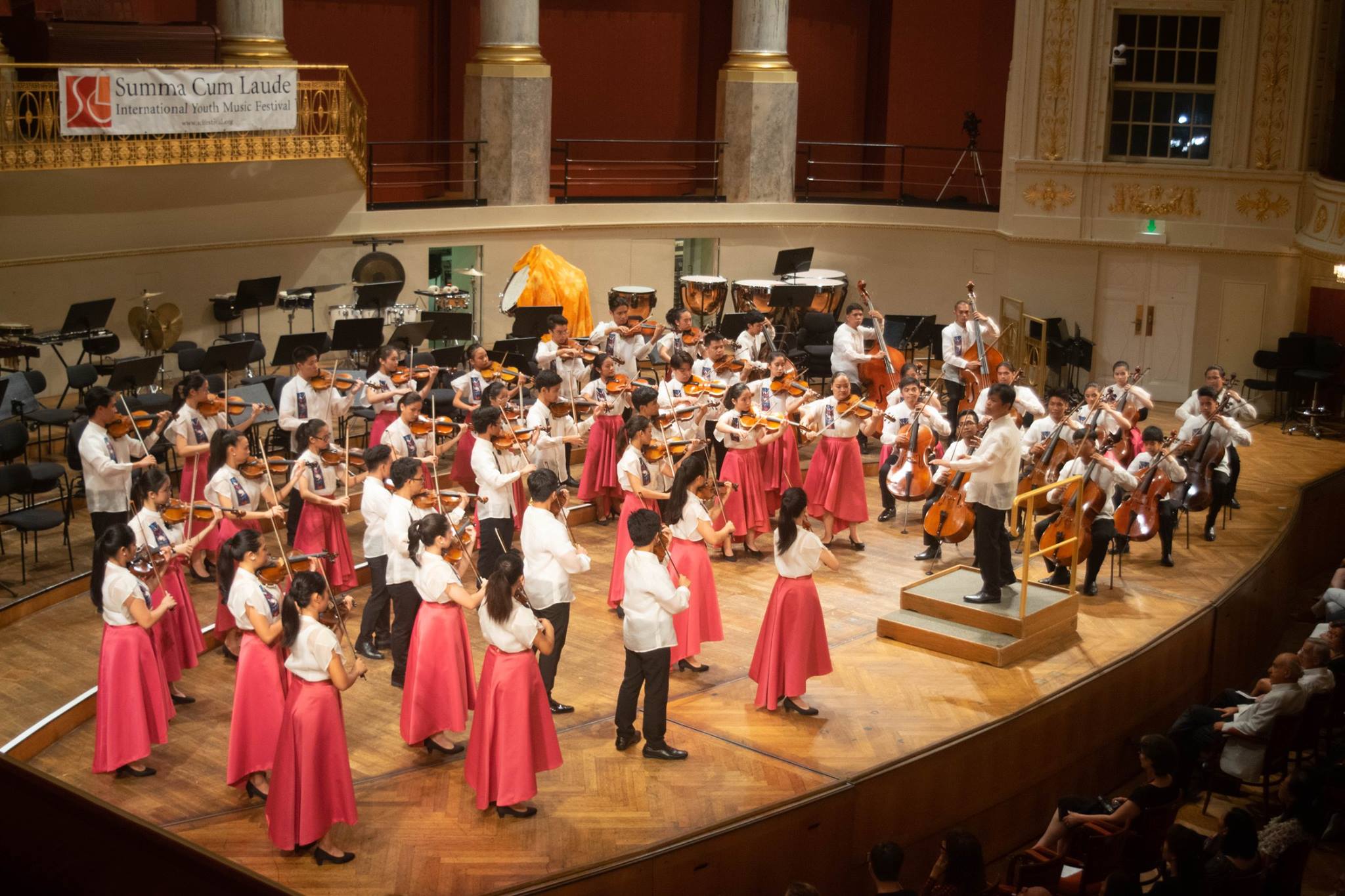 The Manila Symphony Junior Orchestra (MSJO) won first place at the 12th Summa Cum Laude International Music Festival held in Vienna, Austria in July.
The MSJO was cited "With Outstanding Success" in the String Orchestra category, tied with Jerusalem Conservatory Hassadna String Orchestra.
The youth orchestra program of the Manila Symphony Orchestra competed against 26 other orchestras from 13 nations across the continents.
MSJO competition pieces included Wolfgang Amadeus Mozart's Divertimento in D major, KV 136, 1st movement Allegro, Antonín Dvořák's Serenade for Strings, 3rd mvt., and Béla Bartók's Rumanian Folk Dances.
In their concerts program the Philippine youth orchestra, under the baton of conductor Jeffrey Solares, included in their repertoire Filipino music: Kalesa (Horse-drawn Carriage) by Ernani Cuenco, and Sa Kabukiran (In the Mountains) by Manuel Velez.
The Manila Symphony Junior Orchestra, formed in 2014, is composed of advanced students of the MSO Music Academy and other qualified young string players from all over the Philippines from ages 10 to 21 years old.
In 2017 MSJO won 2nd Prize at the 11th edition of the Summa Cum Laude Festival in Vienna – considered Europe's premier global youth music festival for choirs, bands and orchestras under the auspices of UNESCO and the Austrian Federal President.
Watch the MSJO performance here:
https://www.youtube.com/watch?v=H0-VNuNPdMke
Facebook Comments