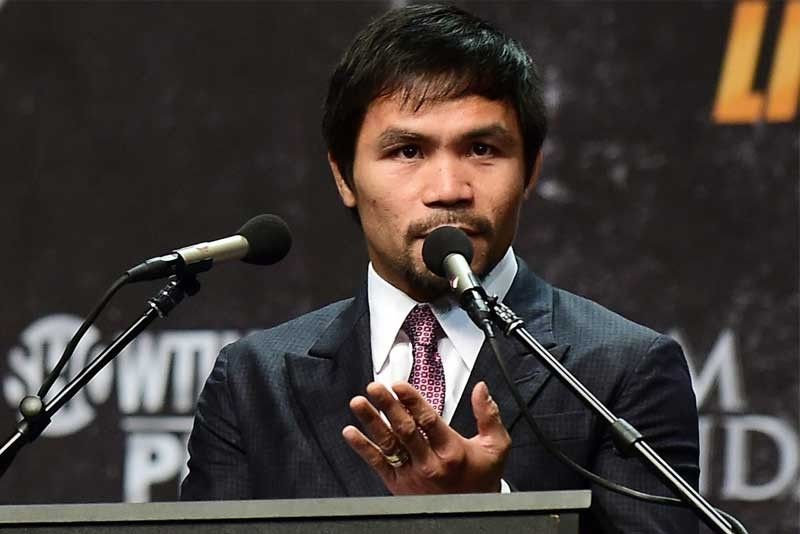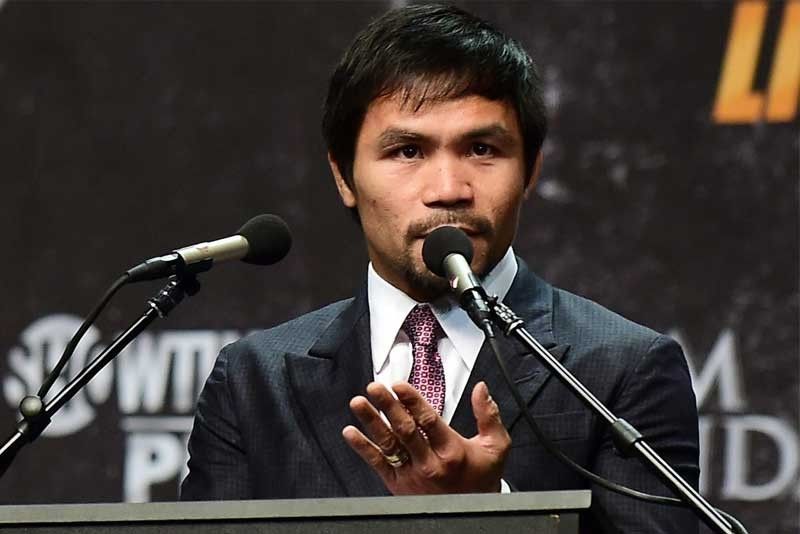 World boxing champion Sen. Manny Pacquiao will add another achievement to his colourful career on and off the boxing ring when he speaks before Oxford University's prestigious debating society, Oxford Union on November 5.
The current WBA welterweight titleholder was invited by Oxford Union Society president Stephen Horvath.
Oxford Union established in 1823 is the third oldest student union in the UK and is part of Oxford University, the oldest and ranked the best university in the world.
The 8-divison world champion will join the ranks of several distinguished speakers in the past including Winston Churchill, Robert Kennedy, Ronald Reagan, Jimmy Carter, Bill Clinton, Mother Teresa, Benazir Bhutto, Margaret Thatcher, Henry Kissinger, Madeleine Albright, John McCain, Yasser Arafat and Albert Einstein. From show business, among the past speakers were Johnny Depp, Morgan Freeman, Clint Eastwood, Orson Welles, Elton John, Michael Jackson and Warren Beatty. From sports, the roster listed Roger Bannister, Diego Maradona, Boris Becker, George Foreman, David Haye, Vitali Klitschko and Chris Eubank.
Horvath said Pacquiao's presence will continue the "fine tradition" of the society hosting world leaders in various fields. "As the first and only eight-division world champion and the winner of 11 world titles, your legacy as a world champion professional boxer is unmatched," said Horvath. "Your strategic brilliance and your remarkable speed make you a truly legendary fighter. We would be delighted to hear more about how you stood above the characteristic trash-talking of big fights to stay focused on winning. You have applied this determination and endurance to your political career as well, overcoming an initial setback in your first election to become a widely-popular and respected Senator.
"At a time where there is such international interest in the politics of the Philippines, our members would be intrigued to hear more about your views on President Duterte and the war on drugs. On top of your success in politics and boxing, it is impressive that you are so involved in basketball as a player, owner and coach. We would be truly honored to host you and learn from your immensely rich life."
Horvath said Pacquiao's appearance will be filmed for the union's YouTube channel which has received over 60 million views since its recent relaunch. Pacquiao was asked to choose a date in the school's autumn term from Oct. 8 to Dec. 1 to speak before the society.
Brown said "it would be an honor to host Sen. Pacquiao and hear him discuss his career, both about his epic boxing journey and his career in Filipino politics, something which many of our members are watching closely." He called Pacquiao's coming visit "a fantastic highlight of our termly program."
It will be Pacquiao's third visit to the UK. In 2009, he did a press tour to promote his fight against English hero Ricky Hatton who was knocked out in two rounds in Las Vegas. In 2015, he was invited by Prince Harry to visit London for dinner and a tour of Buckingham Palace and in which he presented Prince Harry with a pair of autographed Cleto Reyes boxing gloves.
Facebook Comments