Chef Margarita Forés has been named Asia's Best Female Chef, the first time a Filipino is given the award by Asia's 50 Best Restaurants.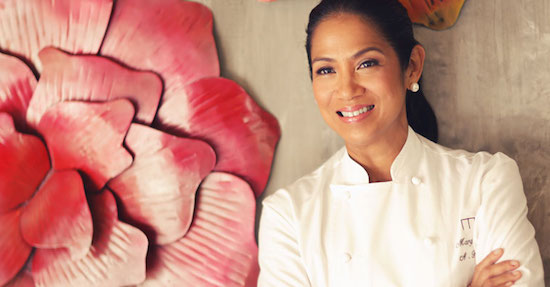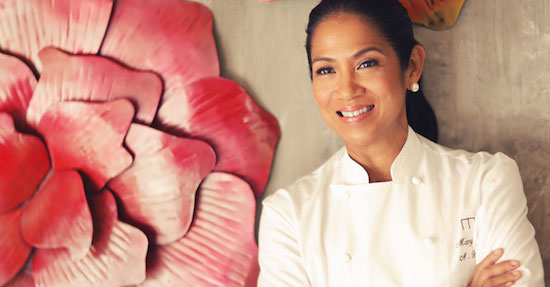 The publication's citation for Forés reads, "the hugely popular chef has impressed local and international diners for her primarily Italian cuisine, despite never undergoing any formal training."
Forés' exploration of the Italian cuisine began in 1986 with a crash course in cooking and the language. The former certified public accountant thereafter turned her expertise to cooking and brought forth a chain of successful Italian restaurants including Cibo, Lusso, Grace Park, and Alta.
Her catering company Cibo di Mi has catered to both local and foreign dignitaries visiting the Philippines. Forés was also selected to help prepare the welcome dinner for the heads of state at last year's APEC meetings in Manila.
The region's food and beverage industry leaders also noted the Filipina chef's advocating the farm-to-table market and helping Filipino farmers by the use of homegrown ingredients in her restaurants.
Her expertise in Italian cuisine has also made Forés a proud advocate of Filipino dishes. She has co-authored Kulinarya, a selection of popular regional dishes.
"Studying Italian cuisine has given me a high respect for ingredients, which has influenced the cooking that I do," Asia's Best Female Chef shares with media. "Through the years, a lot of Italian technique has guided my work, and this has reawakened an appreciation for my own Philippine cuisine."
William Drew of Asia's 50 Best Restaurants told media, "Margarita Forés is … a true leader in her country's restaurant sector. Her dedication, culinary skills and pioneering efforts have elevated the dining scene in the Philippines and set a new benchmark for other chefs and restaurateurs to follow."
Forés and her colleagues in the industry have been making efforts to get international attention to Filipino cuisine. Last year, Antonio's in Tagaytay became the first Filipino restaurant to be listed in the Asia's 50 Best Restaurants list.
"I think what's great about it is it validates this whole effort. We've been sort of pushing in the industry to bring our cuisine forward," Forés told ANC in an interview after the announcement of her award. "And what surprises me is that we were in the radar as far as the region and people in the industry is concerned."
Forés has recently opened Casa Artusi Philippines, the first Asian campus of the Italian culinary school.
Forés will receive the Asia's Best Female Chef 2016 award at the 4th annual Asia's Best 50 Best Restaurants awards ceremonies to be held on February 29 in Thailand.
Facebook Comments