The Philippines' very own Margarita Fores is set to give viewers a taste of Filipino cuisine from May 20 on CNN's Culinary Journeys season 2.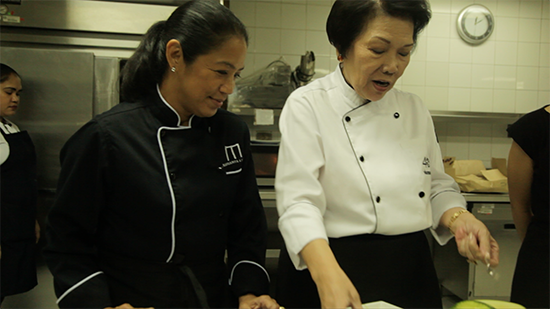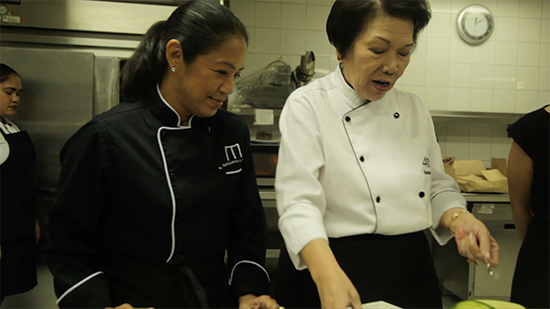 Culinary Journeys takes chefs out of their kitchens and has them experience cuisines in a different country.
In her episode, Margarita – named Asia's Best Female Chef 2016 by Asia's 50 Best Restaurants shows viewers a different side to Philippine food, starting with a walk through a market in Manila.
She then takes the show to Negros, where she grew up, and presents Filipino desserts, born out of the sugar cane that the region is known for. Margarita also explores how Latin American flavors influenced the food in the area.
The episode ends with Margarita hosting a dinner in Manila for her close family and friends.
Margarita was a public accountant before coming home from a trip to Italy 1987 and setting up her first catering business Cibo di M. Today, she's the woman behind restaurants like Cibo, Grace Park, and Lusso.
She also prepared the Asia-Pacific Economic Cooperation (APEC) summit welcome dinner for APEC leaders, together with Via Mare founder Glenda Barretto.
Aside from Philippine president Benigno Aquino, among the leaders at the APEC dinner were US president Barack Obama and Canadian Prime Minister Justin Trudeau.
The Culinary Journeys episode that will feature Margarita will first air on Thursday, May 19 at 4:30 pm HKT. It will be aired again at the following dates and times:
Friday, May 20 at 11:30 am HKT
Saturday, May 21 at 12:30 pm and 11:30 pm HKT
Saturday, May 28 at 7:30 pm HKT
Sunday, May 29 at 12:30 pm HKT
Monday, May 30 at 11:00 am HKT
Facebook Comments