Since George Gange finished school as a rondalla ensemble scholar, he figured that other children can do the same. This inspired George and his family to make it their advocacy to uplift the lives of less fortunate students through music literacy.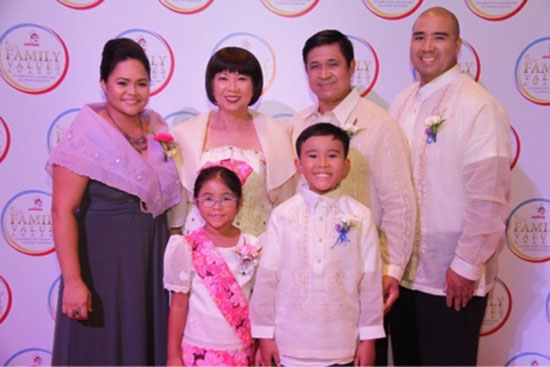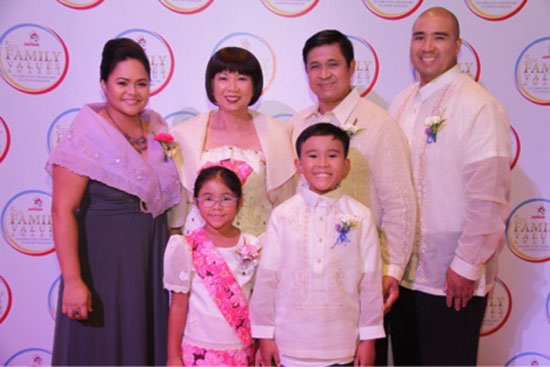 Believing that learning music instills discipline and valuable life skills,George and Melinda established Pagyamanin Likas Musika (PLM), an organization that lends rondalla instruments to interested students in chosen communities and schools. Children under the program are assigned to mentors from PLM's pool of teacher volunteers.
The instrument-lending program of the Ganges for underprivileged children aims to improve the self-esteem and character of its beneficiaries, so they can become productive members of society in the long run. So far, PLM has benefitted about 70 public schools and marginalized communities in Cavite, Paranaque, Las Piñas, Taguig, Muntinlupa, and even Davao del Norte, despite them residing overseas in California.
"One should not underestimate the power of music because it can transform lives," said George, adding that their music literacy advocacy is hitting two birds with one stone, as it also helps promote and preserve the Filipino tradition of the rondalla.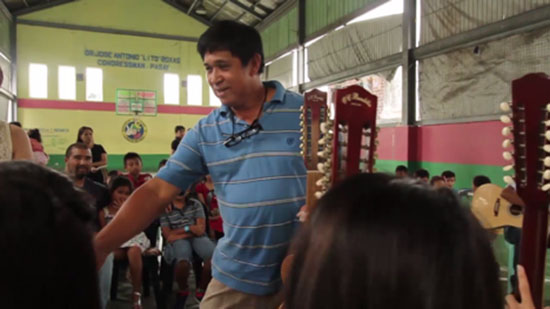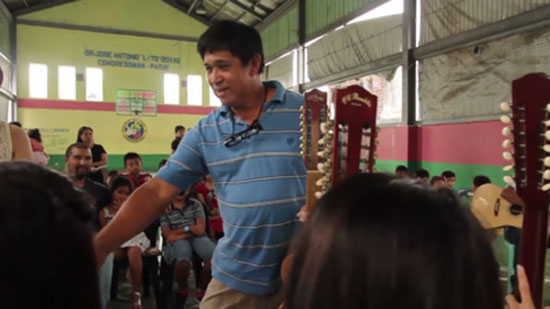 The Gange family also raised calamity funds by performing rondalla music in several events in California. Through this, they were able to provide assistance to survivors of the earthquake in Nepal, Typhoons Yolanda and Ondoy, as well as those affected in the Zamboanga siege.
George also worked with rondalla groups in the United States and the Philippines to produce the Pamanang Pinoy album, showcasing the Filipinos' musical heritage. All the proceeds from the sale of the album go to PLM's fund for its programs.
The Gagne family are one of the awardees of the 5th Jollibee Family Values Awards – the annual search for exemplary Filipino families, here and abroad, who promote positive family values through selflessly serving their fellowmen.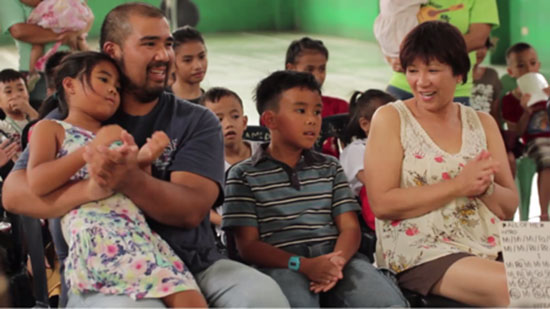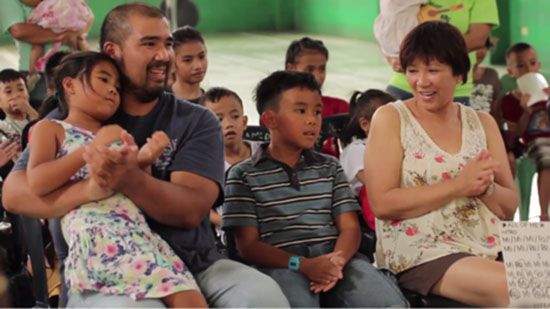 Nominate a family of everyday heroes in this year's 6th Jollibee Family Value Awards. Click here for the mechanics of the competition: http://www.jollibee.com.ph/familyvaluesawards/general_mechanics.php
Five Filipino families and one OFW family in the special Global Pinoy Family category will be chosen by an esteemed panel of judges. A cash prize of Php 100,000 and a specially designed Michael Cacnio brass trophy await the chosen families.
The deadline of submission of nomination entries is on or before July 31, 2016 and the awarding ceremony is on September 22, 2016.
Facebook Comments