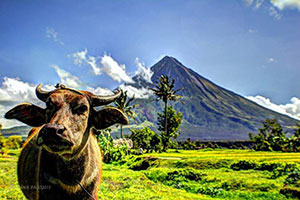 Mayon Volcano Natural Park (MVNP) in Legaspi City, Albay is now in the United Nations Education, Scientific and Cultural Organization (UNESCO) tentative list of World Heritage Sites.
UNESCO published the listing of Mayon Park following the submission by the Philippine National Commission for UNESCO in March. The listing shortlists the volcano park for inscription by the World Heritage Committee in the next 5-10 years.
The UNESCO list cites Mayon Volcano Natural Park for its aesthetic value as a perfect cone-shaped volcano, and for its wildlife preservation which encompasses a large number of flora and fauna habitat types which are unique, diverse and extremely important in the Philippines and in Asia.
The Mayon Volcano Natural Park (MVNP) covers a total area of 5,775.70 hectares, with six towns and three cities of Albay province within 10 to 19 kilometers of its crater.
Declared as a protected area in June 2000 by Presidential Proclamation No. 413, Mayon Park has since addressed and controlled and instituted protective measures against identified threats to the protected core area and buffer zone such as urbanization, habitat loss, invasive species, pollution, eruption, occasional forest fire and unsustainable harvesting of species and forest area management.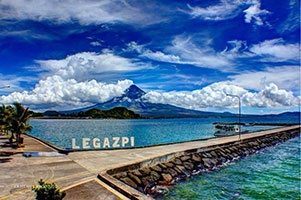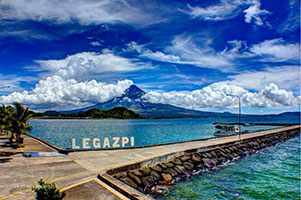 Mayon Volcano is known as the most active volcano in the Philippines and one of the most active volcanoes in the world which has a record of 51 eruptions in the last four centuries.
Despite or because of its volatility Mayon Volcano is considered one of the most featured land forms in the country, earning countless published stories and photographs revealing its famed peak and grandeur in all weather conditions.
The next step being undertaken by the Philippines after the World Heritage Sites tentative listing is the submission of the nomination documents which are evaluated annually by the World Heritage Centre for inclusion in the official list of UNESCO World Heritage Sites.
Albay Governor Joey Salceda leads the team working on the nomination documents that would serve as records to prove the efforts of the Mayon Park in supporting the wildlife conservation and protection.
Thus far, Philippines already has six cultural and natural properties inscribed in the official list of World Heritage Sites namely, the Baroque Churches of the Philippines, Tubbataha Reefs Natural Park, Rice Terraces of the Philippine Cordilleras, Historic Town of Vigan, Puerto-Prinsesa Subterranean River National Park, and Mount Hamiguitan Range Wildlife Sanctuary in the south-eastern part of Eastern Mindanao.
Facebook Comments