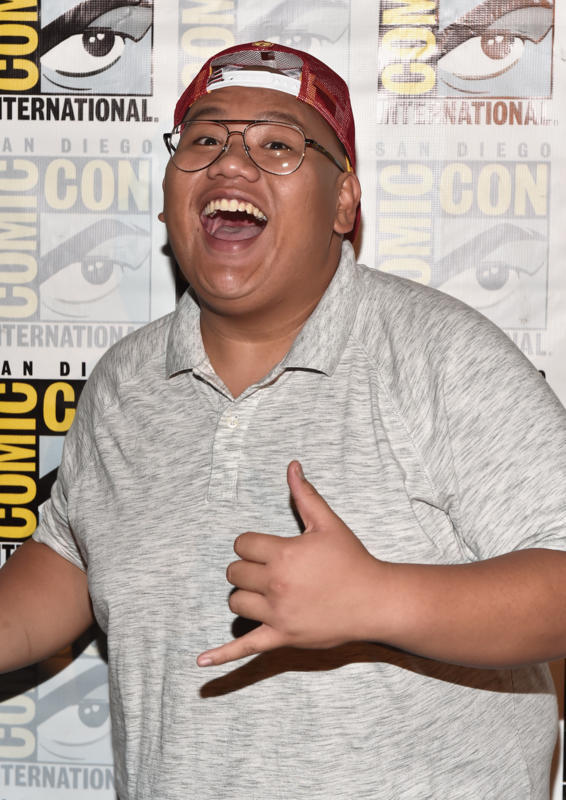 Meet our friendly neighborhood Spiderman's best buddy and side kick, Jacob Batalon, the Filipino-American actor who reprises his role as Ned Leeds in the highly anticipated new Marvel Cinematic Universe film Spiderman: Far From Home.
Batalon's Ned character, a high school teenager who finds out his best friend is actually a superhero, was first seen on the 2017 hit movie Spiderman: Homecoming.
The Fil-Am actor's characterization of the hero's buddy has been reviewed as "charming" and "funny." In 2018, Jacob reprised the same Spiderman's sidekick role in Avengers: Infinity War.
Batalon, born to Filipino parents and raised in Hawaii, recalled to media how he enjoyed singing and strumming ukulele with his pals in high school. The acting bug bit him after taking a two-year course at the New York Conservatory for Dramatic Arts which boosted his interest in film and acting. Jacob made his acting debut appearing in the film Northwoods in 2016.
Why does Spiderman have an Asian friend? In his original 1964 incarnation as created by Stan Lee and Steve Ditko in Marvel's comic books, Ned Leeds was a Caucasian fellow reporter of Peter Parker at the Daily Bugle. Ned and Peter vied for the attention of Betty Brant, the paper's secretary.
In the animated TV series, "The Spectacular Spider-Man," the character was portrayed for the first time as Asian and renamed Ned Lee. And the rest – is in Jacob Batalon's history.
Facebook Comments