The first solar powered theme restaurant in the Philippines is now operating from a carwash in Quezon City.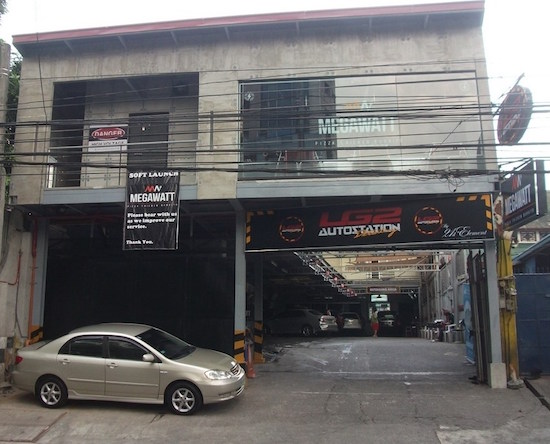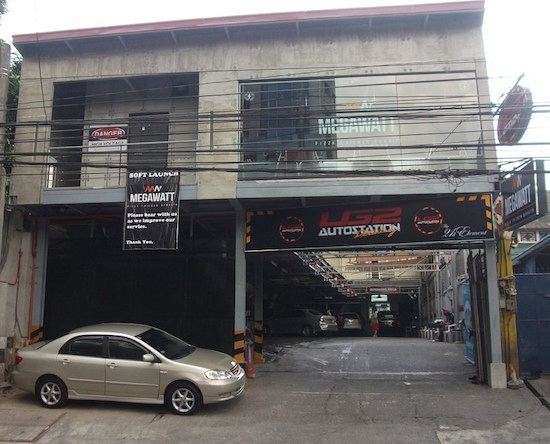 Megawatt, offering Texas-Mexican dining within a carwash, runs on two solar panels with each producing 250 watts of power, supplementing the regular electricity supplied by the power company.
The solar panels provide 25% of the restaurant's electricity supply, powering up their small appliances and LED lights.  
Megawatt Store Manager SJ Esteban says the solar power "lasts for 2-3 hours on a daily basis with direct sunlight to light up the store.  But in case it's raining, depending on the charging level, we're directed to the power company for electricity source in case it drains out."
Marketing Manager Joyce Esteban adds they monitor their power consumption and that each month reflects significant savings in their electric bill.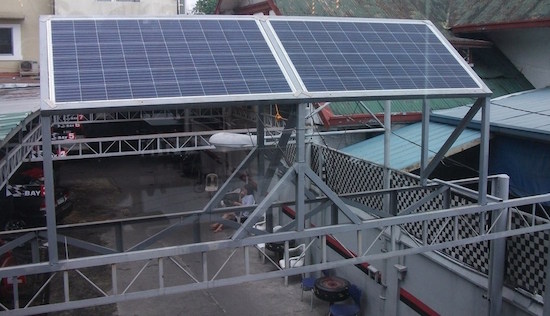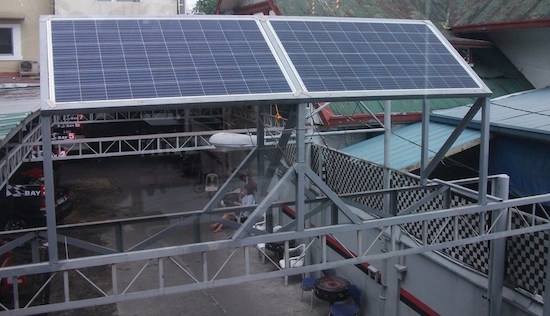 The entrepreneur sisters speak of how the solar panels made their concept "totally unique and eco-friendly at the same time."
The power plant themed restaurant is furnished with solar panel themed tables, bright orange colors, jumpsuit uniforms with a hard hat, exposed pipes and cement floors.
The Esteban sisters say they believe Megawatt's new concept will surely pay off as they hurdle the challenge of introducing a new concept in the market.
Facebook Comments