The University of the Philippines Madrigal Singers (UP Madz) has bagged the grand prize at the 64th International Choral Competition Guido d'Arezzo in Arezzo, Italy.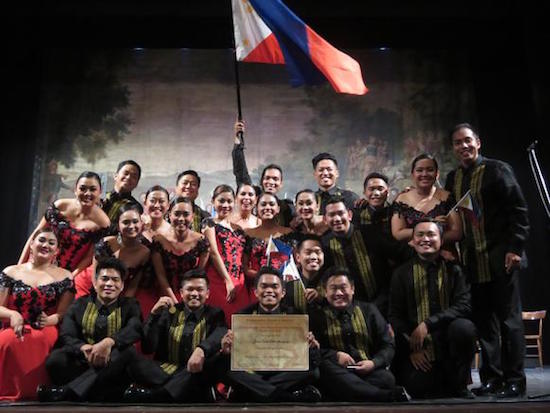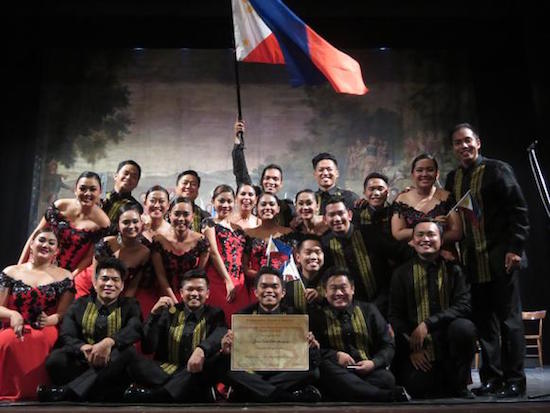 The win at Guido d'Arezzo has qualified the UP Madz for the prestigious European Grand Prix for Choral Singing to be held in Tolosa, Spain in 2017, the same competition where the group became the world's first choir to win twice, in 1997 and 2007.
If the UP choral group wins the Grand Prix again, it will be a historic third title in the influential competition.
The Philippine Madrigal Singers is composed of students, faculty and alumni from the different colleges of the University of the Philippines, and is a resident company of the Cultural Center of the Philippines.
The Philippine choir is one of the world's most awarded, winning the top prizes in most of the world's prestigious choral competitions.
The UP Madz website describes the group: The ensemble performs a wide repertoire of various styles and forms: renaissance music, classical music, Filipino and international folksongs, contemporary and avant-garde music, opera and even popular music. Their specialization and focus on the madrigal idiom has inspired their unique set-up of singing while seated in a semi-circle, without a conductor.
Facebook Comments