Filipino fashion designer Monique Lhuillier was honored by First Lady Michelle Obama's wearing of her fall runway dress during the White House welcome ceremony for the historic Pope Francis first visit in the United States.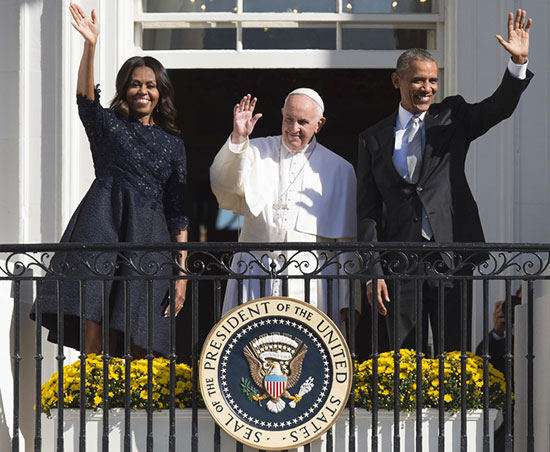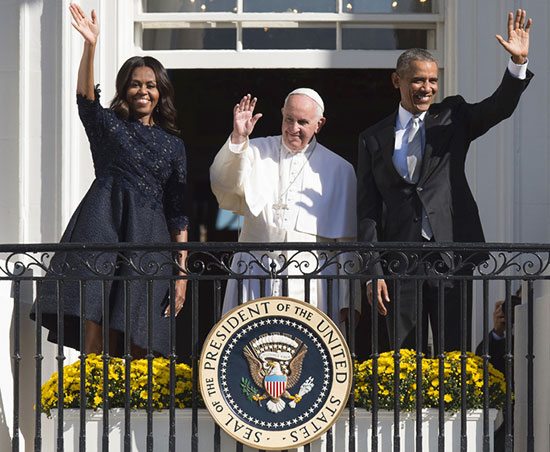 The midnight blue guipure lace textured jacquard A-line with three-quarter sleeves was a variation of a dress from Lhuilllier's 2015 fall collection, with customized sleeve length and side details.
Philippine-born and Catholic faith-bred Lhuillier told media the occasion was more meaningful for her having been raised a Catholic.
"This milestone, Pope Francis' first visit to this country is very monumental. It was perfect and I think the dress looks beautiful on her and so appropriate and flattering. It really was a wonderful moment for me, having been raised Catholic," Lhuillier shared with media.
Lhuillier celebrated the moment by sending e-mails of photos of the FLOTUS wearing her creation to her mother in the Philippines who was celebrating her birthday.
Facebook Comments