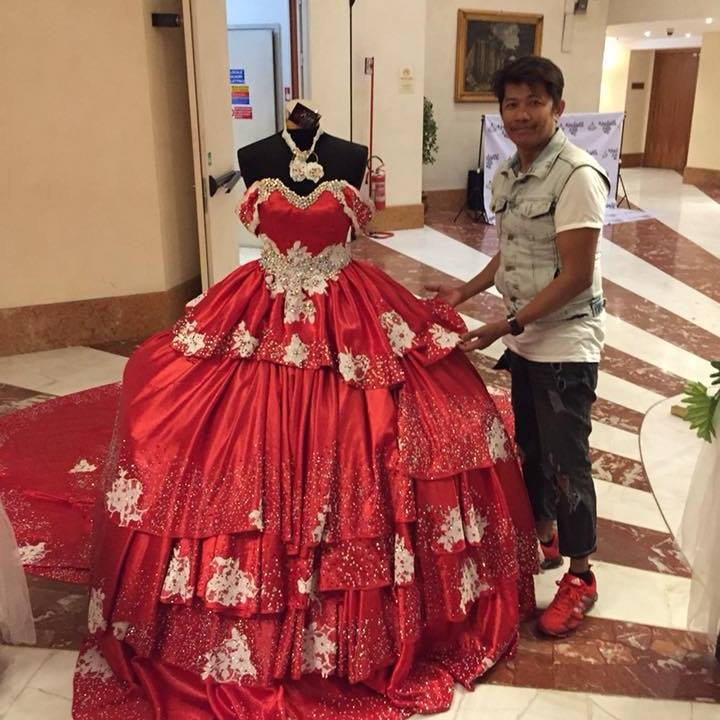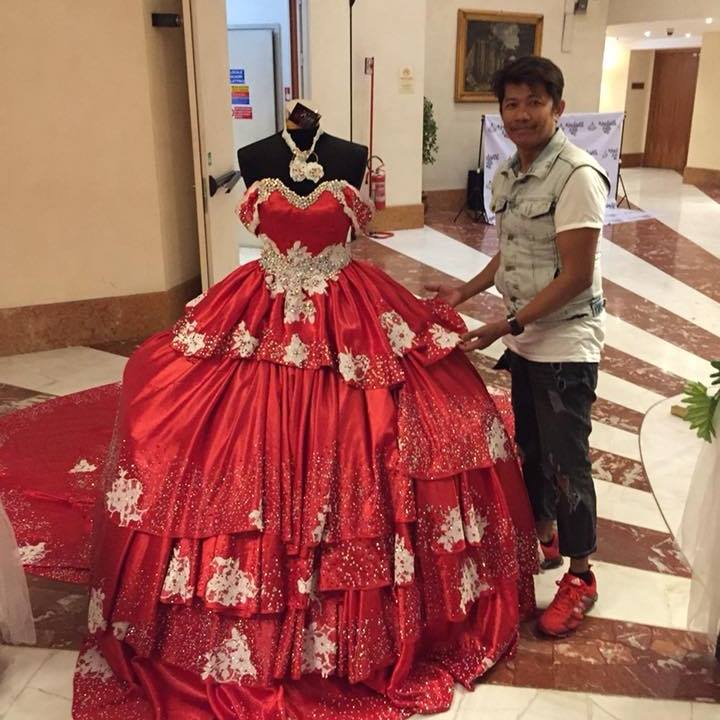 Milan-based Filipino fashion designer Korn Taylor was given the honor of presenting his designs on the finale walk at the London Fashion Week in September.
Thirty Korn Taylor brand formal wear were modeled and presented as the finale on the House of Ikons children's fashion show during the last day of the London Fashion Week.
Taylor, whose real name is Roger Esteron, displayed his children's formal wear in red, yellow, and blue – in an apparent homage to the colors of the Philippine flag.
Taylor's portfolio includes organizing fashion shows all over Italy, at the Milan Fashion Week, and boasts of a clientele than includes famous Italian and international celebrities.
The Filipino designer traces his roots to Batangas where he also trained at the Calaca Foundation Fashion School.
In a blog Taylor writes about how he left the Philippines in 2009 to pursue a design career that eventually brought him to Italy. He also shares the story of how he picked the name Korn Taylor – originally Corn Tailor – as testament to surviving his impoverished roots in the Philippines with 10 other siblings by eating the cheaper corn instead of rice.
Here are some of Korn Taylor's formal wear for boys and girls at the London Fashion Week:
Facebook Comments