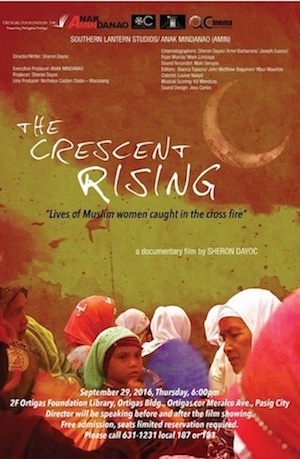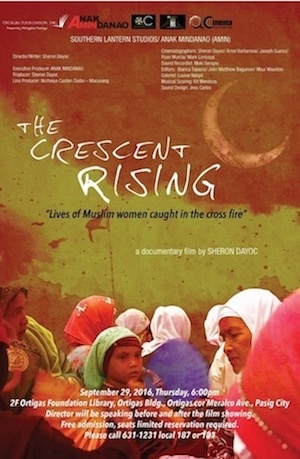 The Mindanawon documentary "The Crescent Rising," by filmmaker Sheron Dayoc has won Best Asian Documentary at the 21st Busan International Film Festival (BIFF) in Korea.
As winner of the BIFF Mecenat Award for the Wide Angle Competition, "The Crescent Rising" was given USD10,000 as assistance for the filmmaker's next production.
The 78-minute film of Zamboangeno filmmaker Dayoc focuses on four people each in a different situation:
A middle-aged man who is a soldier of the Moro National Liberation Front (MNLF) who has devoted his whole life to teaching Islam
A young man who had joined the MNLF as a boy and became a Jihad warrior
A woman who lost her husband to the war and seven children to disease and now lives as a refugee
A teenaged girl who fights for the innocence of her sister, accused of being a sniper for the MNLF and is in prison.
The documentary depicts the lives of people in the conflict area of the Philippines. The Muslims had demanded independence for Bangsamoro for 40 years before they opened peace talks with the Philippine government in 2012. The Crescent Rising was filmed while the Bangsamoro Basic Law was being considered in the Philippine parliament.
The Crescent Rising was screened in the Philippines in October 25, 2015 and received the NETPAC Prize for Best Documentary at the QCinema International Film Festival. It was the Gawad Urian winner for Best Documentary in June 2016.
Facebook Comments