The country's public schools will receive fiber broadband internet connection from Globe Telecom as part of the Global Filipino School (GFS) Program.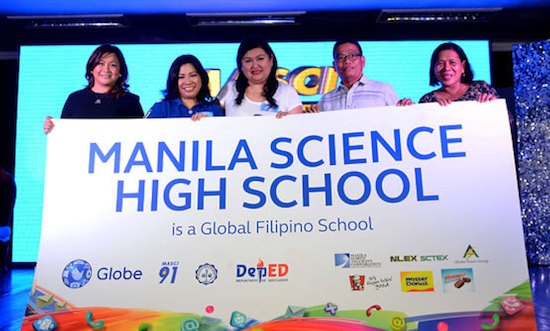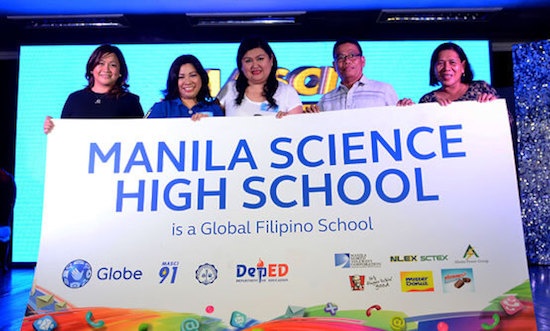 In line to receive the internet connection are 80 schools under GFS, impacting more than 7,000 teachers and 40,000 students around the country with 60 more GFS schools to be launched next year. Globe aims to share the GFS Program to all 221 DepEd divisions by 2020.
First to receive the faster internet connection with speeds of up to 100 mbps is Manila Science High School (MaSci), the first pilot science high school in the Philippines located in Taft Ave., Manila.
As a GFS, MaSci enjoys free internet service; ICT tools for learning such as tablets, netbooks, projectors, and a mobile cart; and teacher training on how to maximize technology in the classroom.  MaSci Batch 91, on the other hand, will provide a collaborative working space in the school.
"With today's fast-paced advancements in technology and ever changing educational landscape, we would like our schools to take advantage of the best educational information and services that they can get," said Martha Sazon, Globe Senior Vice President for Broadband Business.
"If all local government units will work with us to realize our vision of developing connected communities, other GFS schools aside from MaSci would likewise be able enjoy the enormous benefits of high-speed internet such as higher download and upload speeds, lower latency, and faster internet browsing which bring dynamic resources into the classrooms," Sazon added.
Globe Telecom rolls out its fiber broadband internet connection in public schools to encourage adoption and application of technology among students and teachers in line with the company's vision of ushering the Philippines into becoming a digital nation by 2020.
Facebook Comments