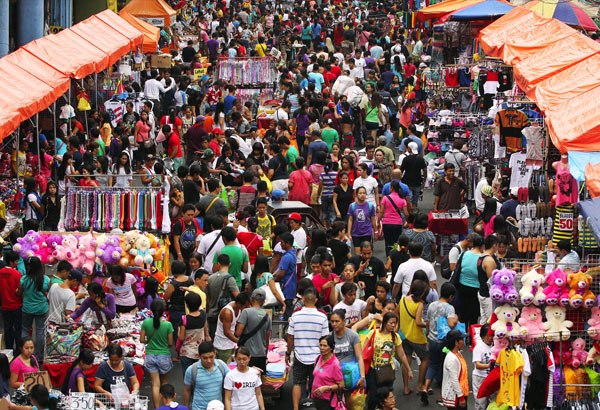 The Philippines could be Asia's turnaround story this 2019 with its expected continuing progress, according to the latest Moody's report on the country's credit rating.
In its January 7 report on giving the Baa2 rating to the Philippines' global bonds, the American business and financial services company stated it expects the Philippines' real GDP growth to "remain robust and that its fiscal metrics will strengthen somewhat as the government continues to make progress on its socioeconomic reform agenda."
Strong economic performance, a strengthening fiscal position and limited vulnerability to external shocks characterized the Philippines' Baa2 issuer rating which mirrors a stable outlook.
These characteristics are balanced against per capita income and debt affordability, both of which, are improving – although Moody's says it is still structurally weaker as compared to similarly rated peers.
Moody's noted the following key points about the Philippines which earned its stable rating and projected growth:
The Philippines' relatively large economy and high growth potential supports its capacity to absorb shocks.
The country's favorable demographics support steadily rising labor inputs and potential growth, while keeping the burden of ageing-related costs on government finances low.
Moody's expects a broadly stable government debt burden at moderate levels, below 40% of GDP, and improving debt affordability from a comparatively weaker position.
The long average residual maturity of the Philippines' government debt, at around 12 years for its external obligations and 7.3 years for its domestic issuances, limits recurrent borrowing needs and strengthens the stability of the overall cost of debt.
Large foreign exchange reserves and low economy-wide external debt contribute to macroeconomic stability.
Relatively low reliance on either foreign sources of income or financing insulates the Philippines from the direct impact of abrupt changes in the global macroeconomic and financial environment.
More Filipino Pride stories on GoodNewsPilipinas! TV WEEK IN REVIEW this Friday at 6PM on YouTube. Catch the YouTube Premiere by following this link and subscribing to https://www.youtube.com/channel/UCXLFAept4lulC8XcPmFx7Mg
Facebook Comments